A month ago, we brought the news about the delivery of four EffiLiner 1600 locomotives for ČD Cargo. The first of them has been spotted out of the production line, in the livery of the operator.
There is a difference in the business and colloquial name: The CZ Loko EffiLiner 1600 is nicknamed Bison; Not to be mistaken with CRRC's Bison platform. It is a symbolical name for a specimen that is close to extinction in Europe. This locomotive type does not meet the latest standards, and thus the delivery of five machines to ČD Cargo will be the last ones of their kind.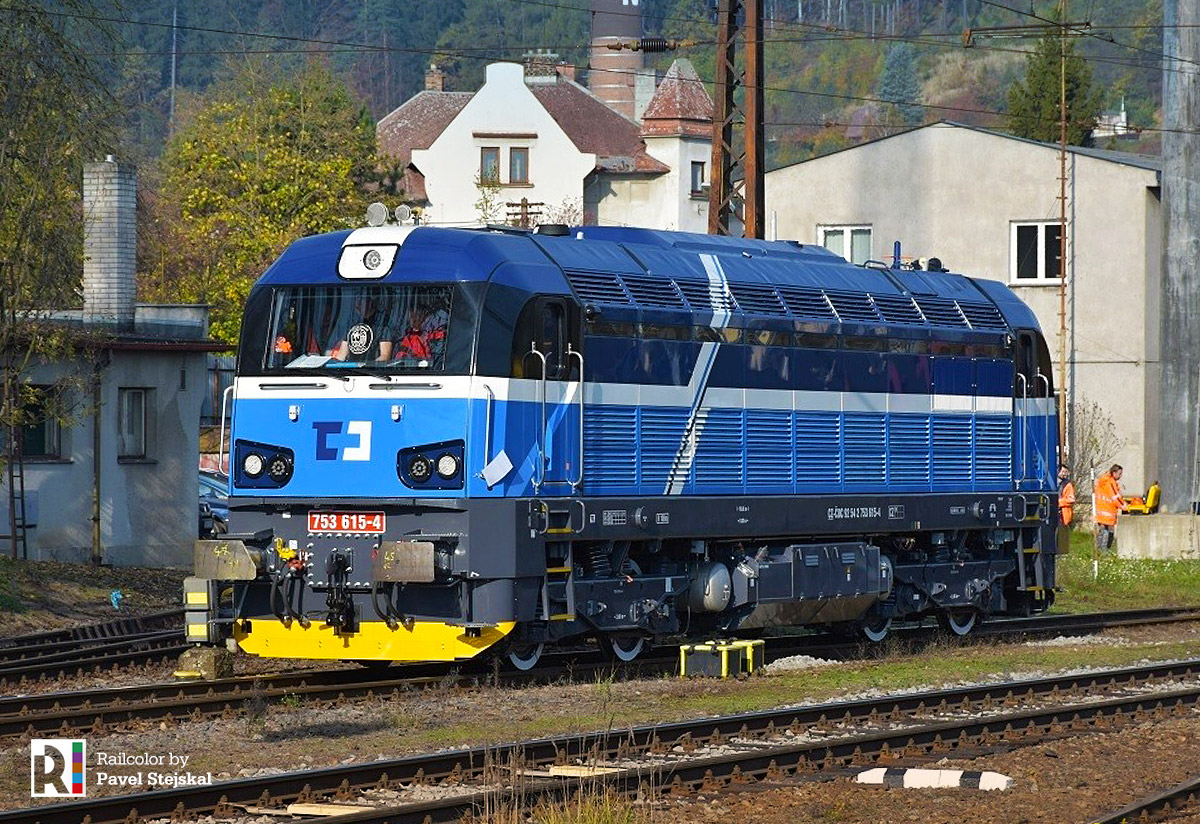 The EffiLiner 1600 is officially off the offering table in new diesel locomotives sales. The website of the producer confirms this, offering a replacement by a newer locomotive type, the EffiLiner 2000. It's just a concept, though, while the manufacturer scans the market's response for this dual-cab diesel locomotive demand. As the number 2000 outlines, the power output is intended higher than the 1.6 MW output of EffiLiner 1600.