Dessau, 01.03.2017: 'Interim Operator' RailAdventure from Germany has presented its 'new' 111 series locomotives. Three machines, that have been thoroughly overhauled by DB Fahrzeuginstandhaltung GmbH (DB Vehicle Maintenance GmbH) over the past months, will be added to the fleet. Say hello to 111 210, 215 and 222.
RailAdventure is a company that is specialised in "the operation of train journeys in the fields of upmarket events and transport, as well as special test and transportation runs for the rail industry". It all started back in 2006 with the world record project with Siemens ES 64 U4 locomotive "1216 050" – nowadays in service with ÖBB as 1216 025. Since 2010 RailAdventure is a GmbH (a German limited company).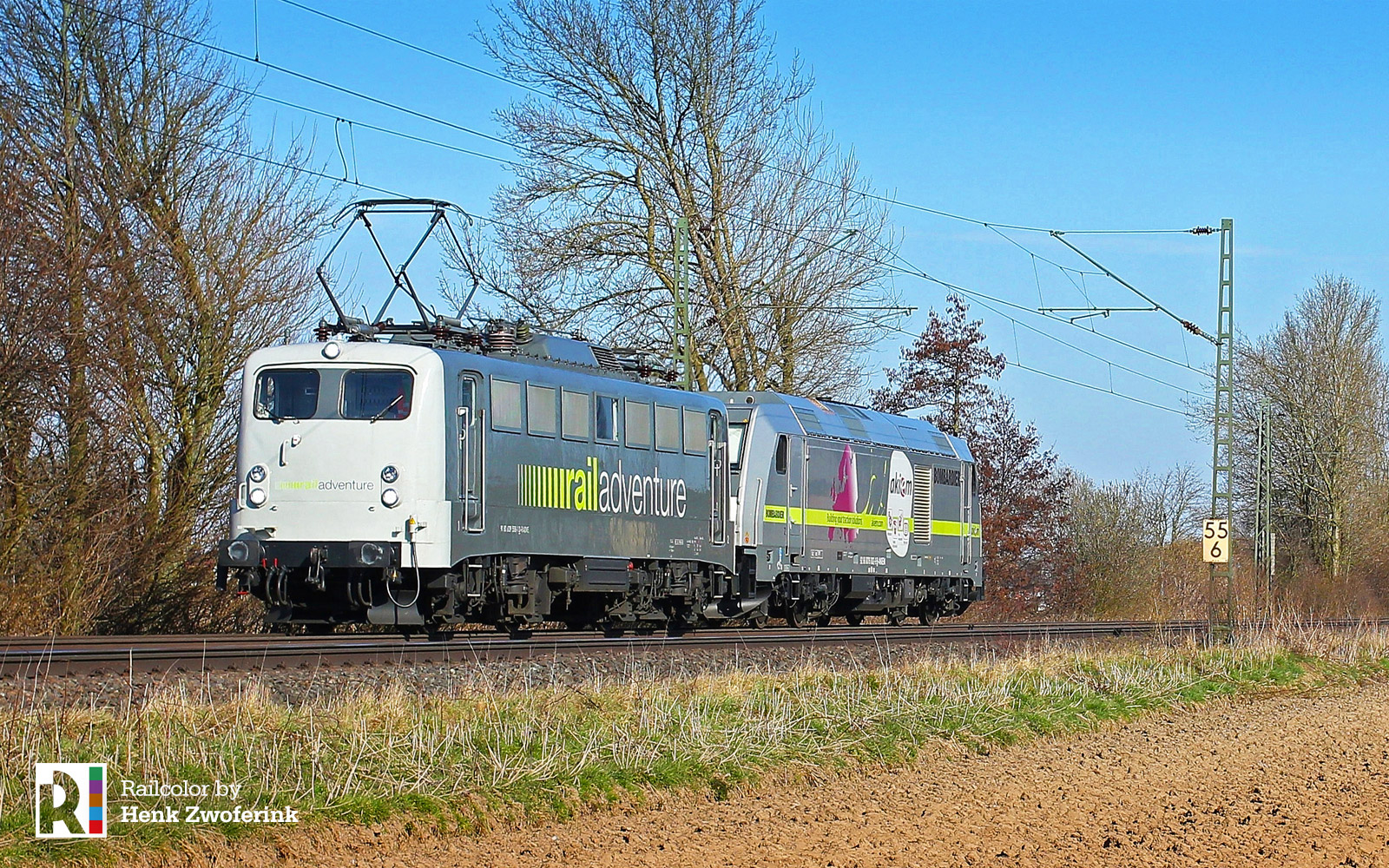 Sorry, to read this article, you need an Expert subscription – for a small fee per month, you will be able to read all our publications + you support the development of this website. Order your subscription here and let's make Railcolor better together!