Over the weekend, Siemens has released Vectron no.2 and 3 for railCare from Switzerland. Full data on these locomotives:
Siemens 22291 = railCare 91 85 4476 452-8 CH-RLC – Name: 'Tessin'
Siemens 22292 = railCare 91 85 4476 453-6 CH-RLC – Name: 'Waadt'
The machines ran together from Munich to Basel and were parked in Basel on 21.01.2018 – The next day they were transferred into Switzerland.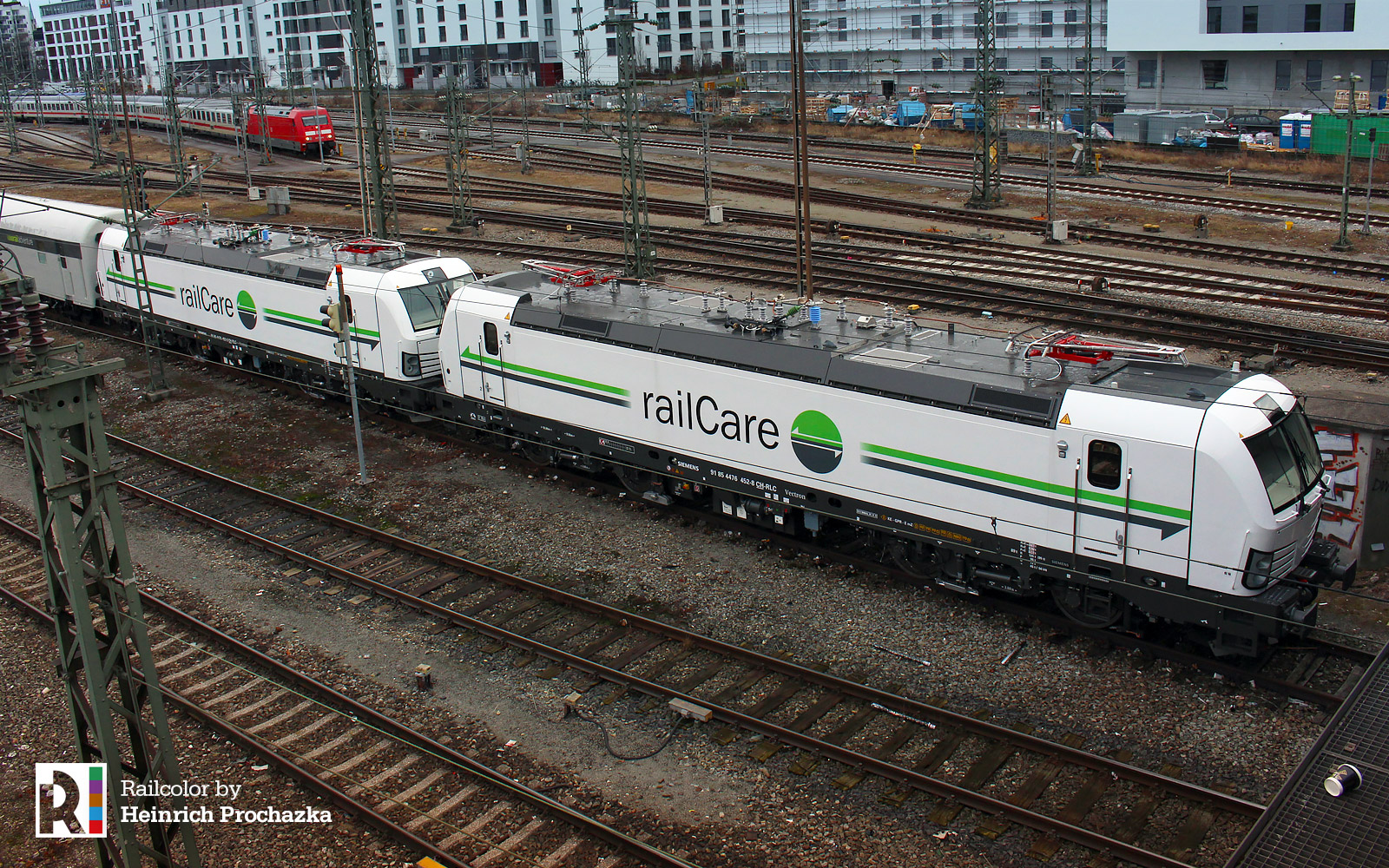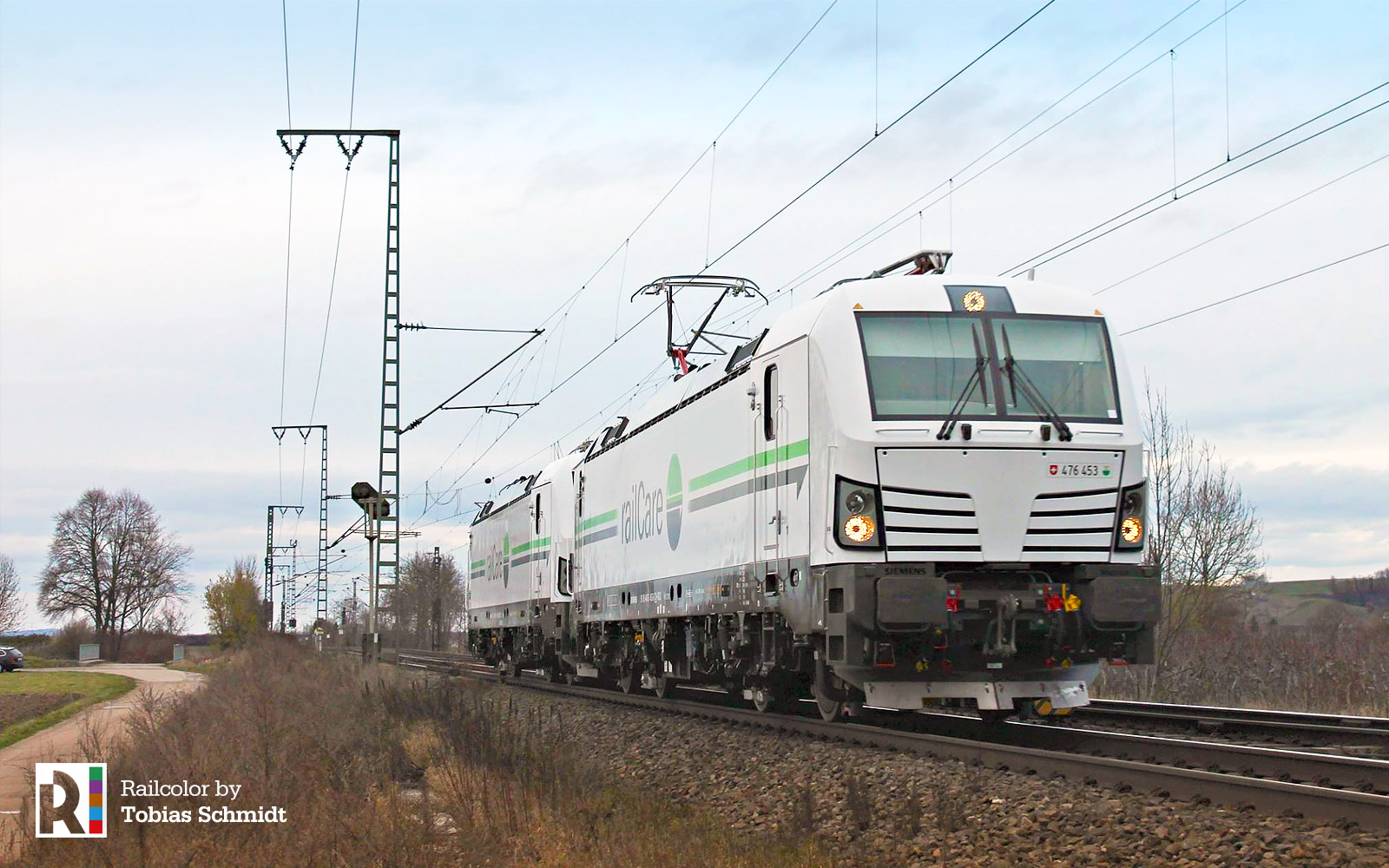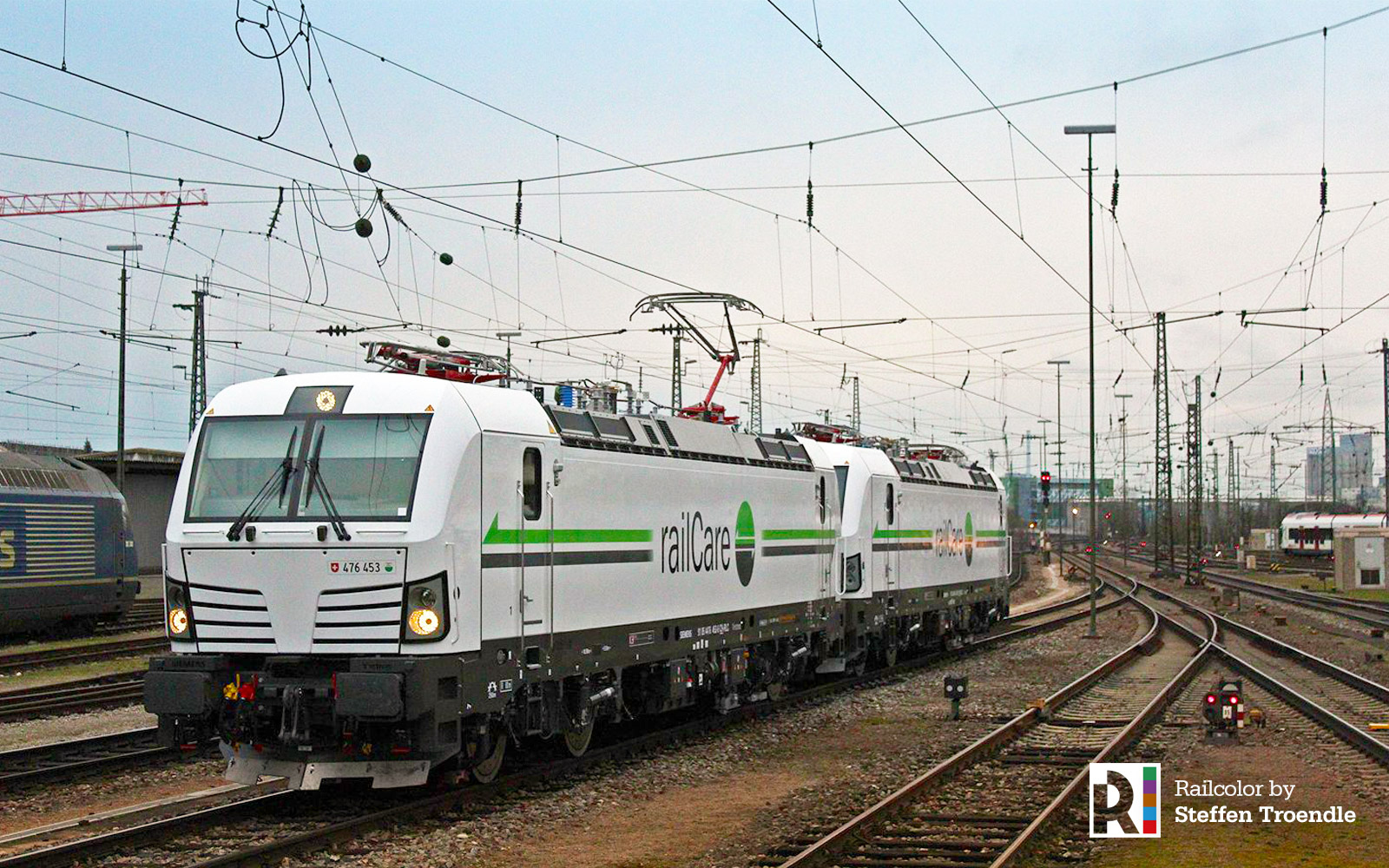 Update 24.01.2018: 
We bring you details on these two new locomotives. Both were officially approved for delivery on 01.11.2017. Both have the Siemens 'Diesel Power Module' on board, with a diesel engine from Steyr Motors. On 23.01.2017, the 453 completed its 'maiden service'. Enjoy:
Four more to go. railCare in the Railcolor.net database.