Since 14.01.2018 passengers can take a direct train again connecting Hengelo (NL) with Bielefeld (DE) via Bad Bentheim. At least, that is the plan, but operator Keolis is having problems with the new Stadler FLIRT trains on the Dutch part of the route. 
The introduction of the service was already postponed. The original deadline in December 2017 was not met as the certification of the multi system FLIRT trains used for this service was only completed that same month and then driver training still had to start.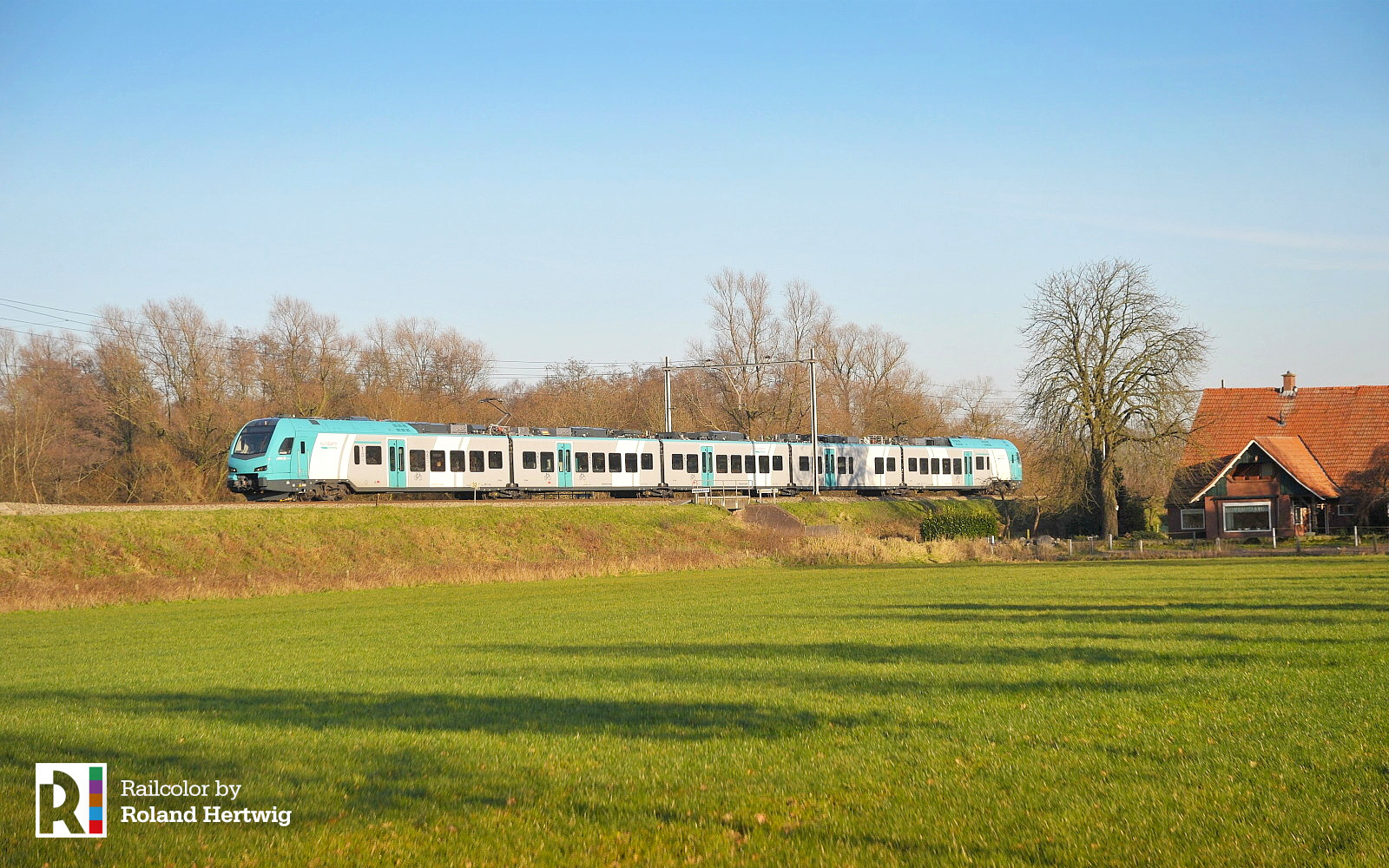 Keolis wants to operate the service as 'Regionalbahn 61′. It is part of its new Teutoburger Wald-Netz (TWN) concession, awarded to Keolis' daughter company Eurobahn. For the international services Stadler has delivered eight new multi system FLIRT trains (ET4.01 to ET4.08 for 1,5kV DC, 15kV 16 2/3Hz AC and 25kV 50Hz AC) to lease company Alpha Trains, that is hiring them to Eurobahn.
The first day of service, this Sunday, was not without problems. Several trains had to be cancelled. On Monday, the 'problems with switching between the different voltage systems in Germany and the Netherlands' continued and most train services were replaced by busses. Now Keolis has announced the complete cancellation of RB61 for a indefinite time until it has solved the problems, together with Stadler Rail.
In social media: