The LGB Gartenbahn is celebrating its 50th anniversary in 2018. A year full of celebration had its kick-off today at the Rhätische Bahn workshop in Landquart. During the event, and to the surprise of many attending the event, Wolfrad Bächle, Managing Director of LGB/Märklin, handed over a check of 20,000 euro to be spend on the revision of RhB's first locomotive ever: G 3/4 «Rhätia». Also, RhB and LGB presented a new '50th anniversary' design for RhB locomotive Ge 4/4 II 617.
RhB and LGB have been partners for a long time. LGB produced its first RhB model 40 years, being a 'crocodile' locomotive. Since then, models of RhB trains have always been a popular in LGB's product portfolio. In 2017, LGB presented RhB steam locomotive No. 1 with the name "Rhätia" in model. 50 euro of each model sold, resulting in a total of 20 000 euro, is now donated by LGB to RhB for the revision of the 1:1 locomotive, the G 3/4 «Rhätia».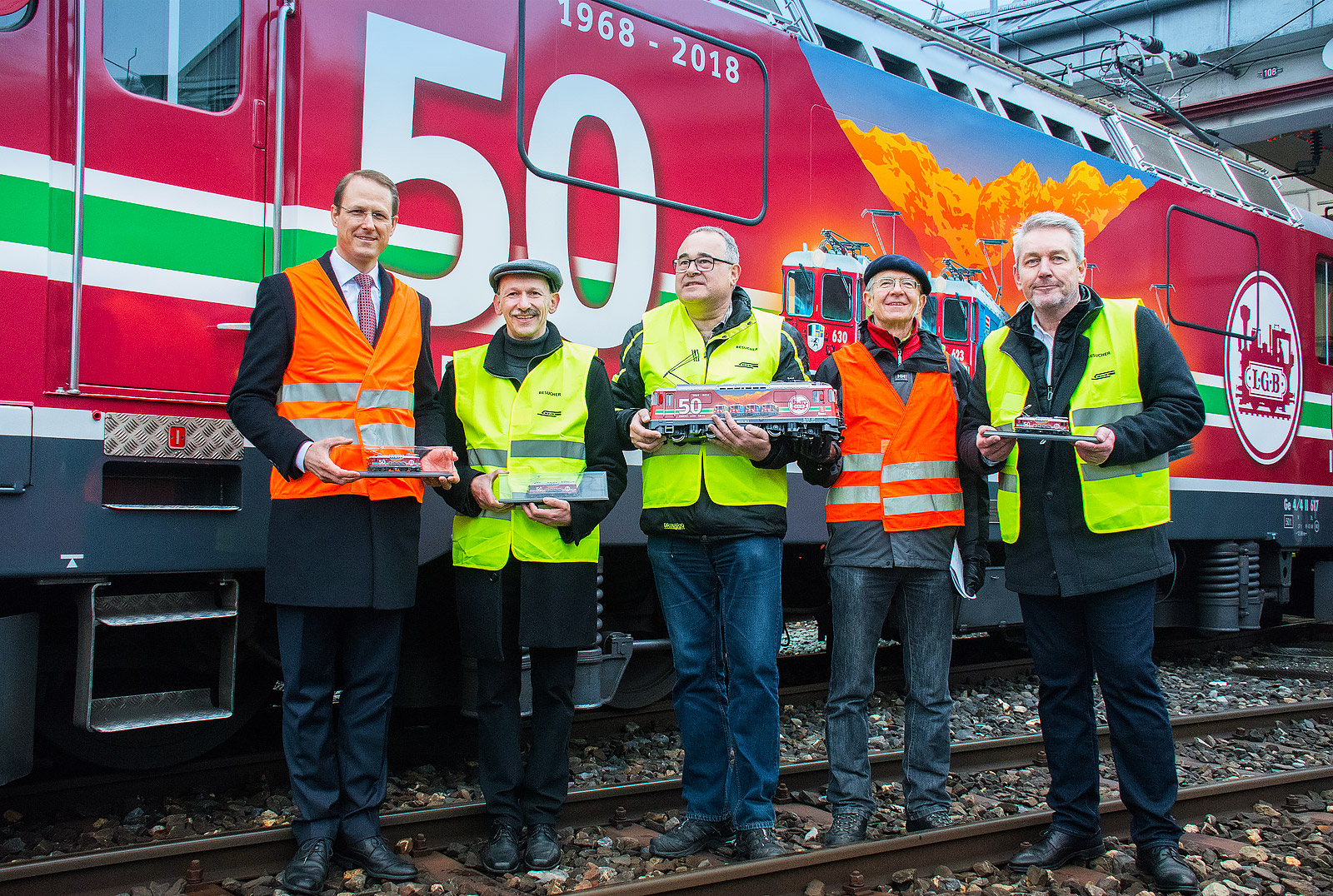 The RhB no. 1 is out of service since 2014. 'Verein Dampffreunde RhB' wants to reinstate the locomotive again and make it fully operational again. For this 750,000 Swiss Francs is required.
The images in this item show you another locomotive, the Ge 4/4 II 617 in a new livery, celebrating the 50th anniversary of LGB's Gartenbahn. In its almost 130-year history, LGB has grown from a small family-owned toy factory in Brandenburg, Germany, into a world-renowned producer of innovative tin toys. Since 1968, the company is producting the scale G garden railway system (Gartenbahn). Since 2008, the LGB belongs to the Märklin Group.
See more images of RhB's Ge 4/4 II series on Trainspo.com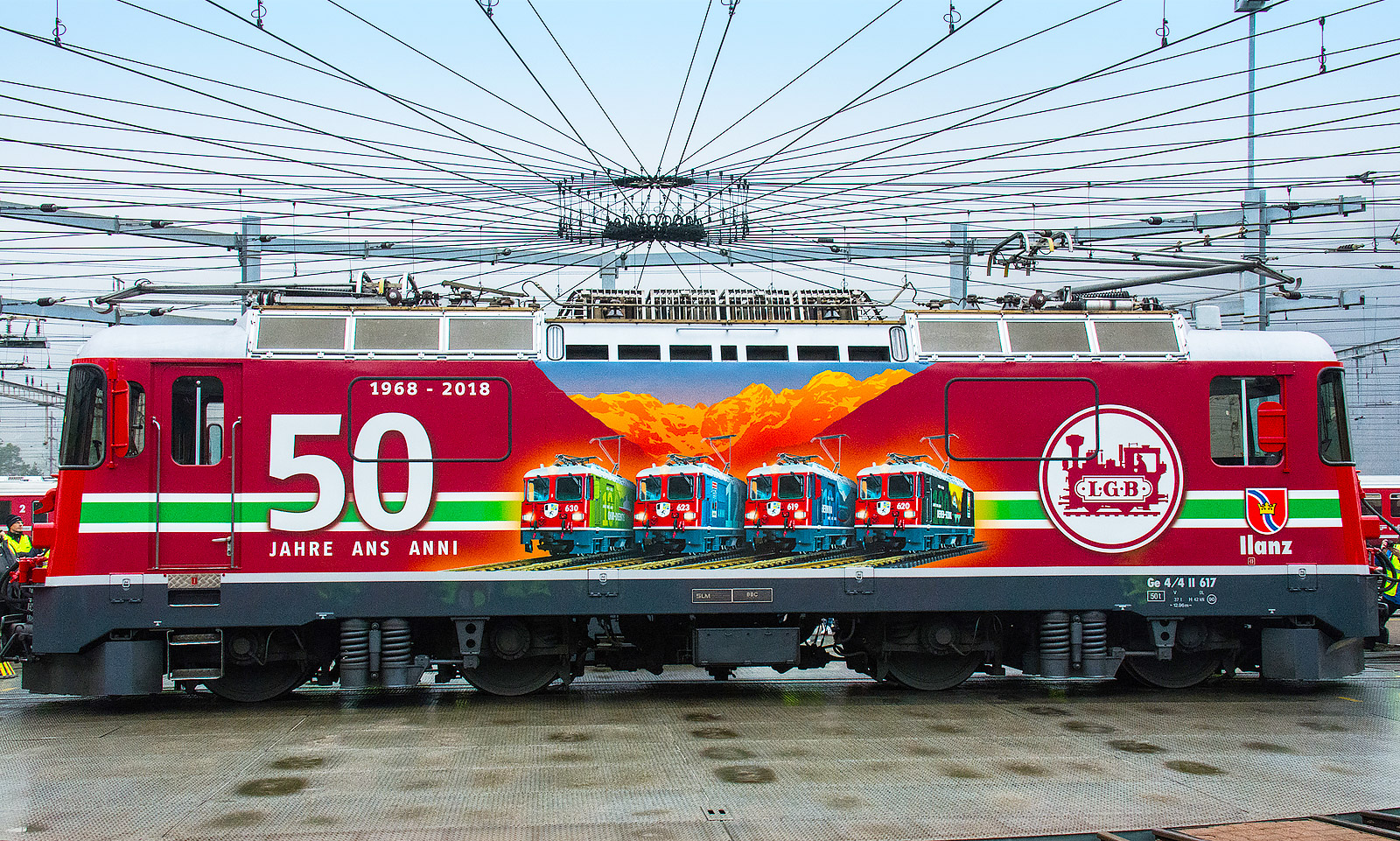 Update 14.01.2018: A shot of the 617 in its new design near Felsberg on 13.01.2018: