An interesting tender to watch right now is the Austrian railways' (ÖBB) search for new loco-hauled day AND night trains. Orders for loco-hauled rolling stock are scarce. New rolling stock for night trains is almost unique. The contract covers the delivery of up 21 compositions, a contract with a value of up 400 million euro.
The ÖBB needs new loco-hauled rolling stock for passenger services. New safety regulations are being implemented. Travellers' needs are changing. The Eurocity and night train coaches now in use are getting outdated. Manufacturers could hand in their bids until 19.08.2017, so far so good. But only a few days later, the Austrian administrative court decided that the tender process had to be 'suspended', after Siemens filed a complaint against ÖBB.
The German manufacturer accused ÖBB of formulating certain criteria regarding structural body stiffness in such a way, the tender could be biased in favour of Bombardier. This company has a joint-venture in China and ÖBB's 'low requirements' would make it possible to Bombardier to have the bodies produced by its partner in China, which is possibly cheaper. It also means jobs in Europe could be at stake if ÖBB would award Bombardier. Siemens even states the Chinese coaches would not meet all safety standards…
Now derstandard.at brings the news that Siemens has has withdrawn is appeal and the tender process will continue. The case was not taken to court. 'Compromises' has been found regarding the criteria of the body design, for example those about weight restriction. Bombardier can still work together with China, Siemens is still on board.
ÖBB expects to announce a winner by the end of this year.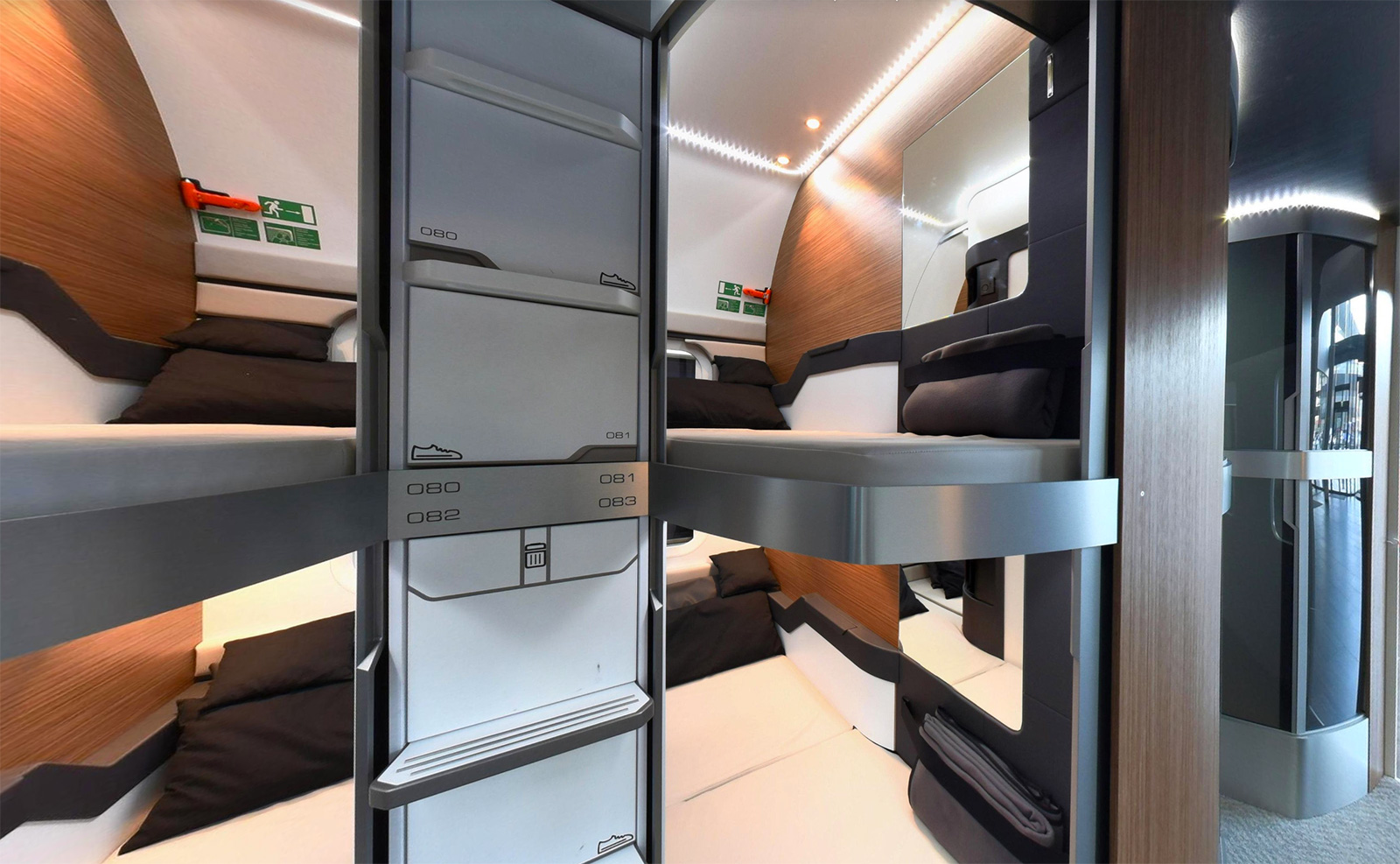 Railcolor background: ÖBB is one of few Western-European rail operators that is still actively maintaining and expanding a network for night train services. It took over various trunk route services from the german railways in 2016, after this operator decided to completely withdraw from this market. ÖBB also added various coaches from DB, which are now all being rebranded as 'NightJet' rolling stock. 
But a shiny new blue livery does not automatically mean the trains get an upgrade on the inside too. Many coaches remain largely unchanged. They are old, outdated. The modern travellers' expectations can not be met anymore, the same can be said about safety requirements, which are slowly getting more strict. New rolling stock is needed.
In February 2016, ÖBB and design agency PriestmannGoode presented their vision on the day and night train of the near future. A mock-up of new a new 'Liegewagen' design was available to the public in January-February 2016. At the end of 2016 a mock-up with NightJet branding was on display.