Monday 28.08.2017, 8h31: The very last Intercity pulled by one of the mythical CC 72000 series locomotives arrives at Paris-Est station. Fifty year after they were put into service, the big six-axle diesels now have to give way to SNCF's new Coradia Liner V160 BMUs on the Paris – Troyes – Belfort line.
Cameras flashed, fans applauded while the designated SNCF 272186, coming from Culmont-Chalindrey, rolled in at Paris-Est station. Traction teams from the Chalindrey depot provided snacks to customers and fans that gathered for the special event.
'Grosses bleues'
The BB 72000s are also known as the 'Grosses bleues' or 'big blues' as they were originally delivered in a two-tone blue livery with white striping. The big diesels are part of the family of 'nez cassés' or 'broken nose' locomotives, built by Alsthom between 1967 and 1974 to replace steam locomotives. 92 units were constructed, numbered CC 72001 to CC 72092. With a power output of 2,650 kW and a working mass of 114 tons, the locomotives were able to reach speeds of up to 160 km/h. With a full tank, they could run around 1.500 kilometer.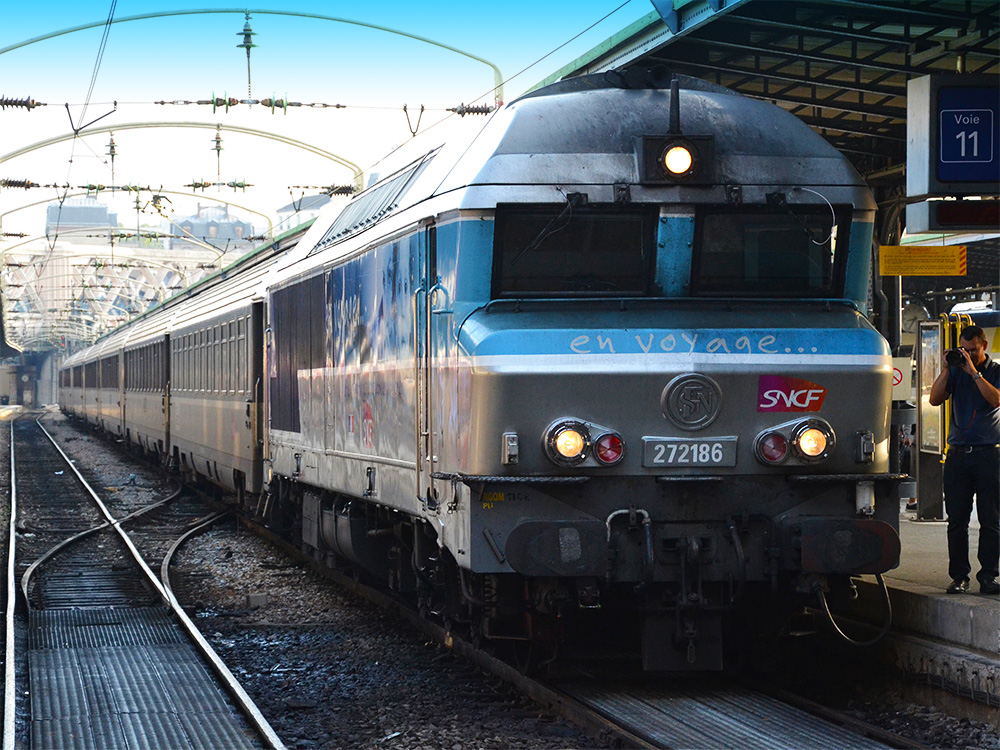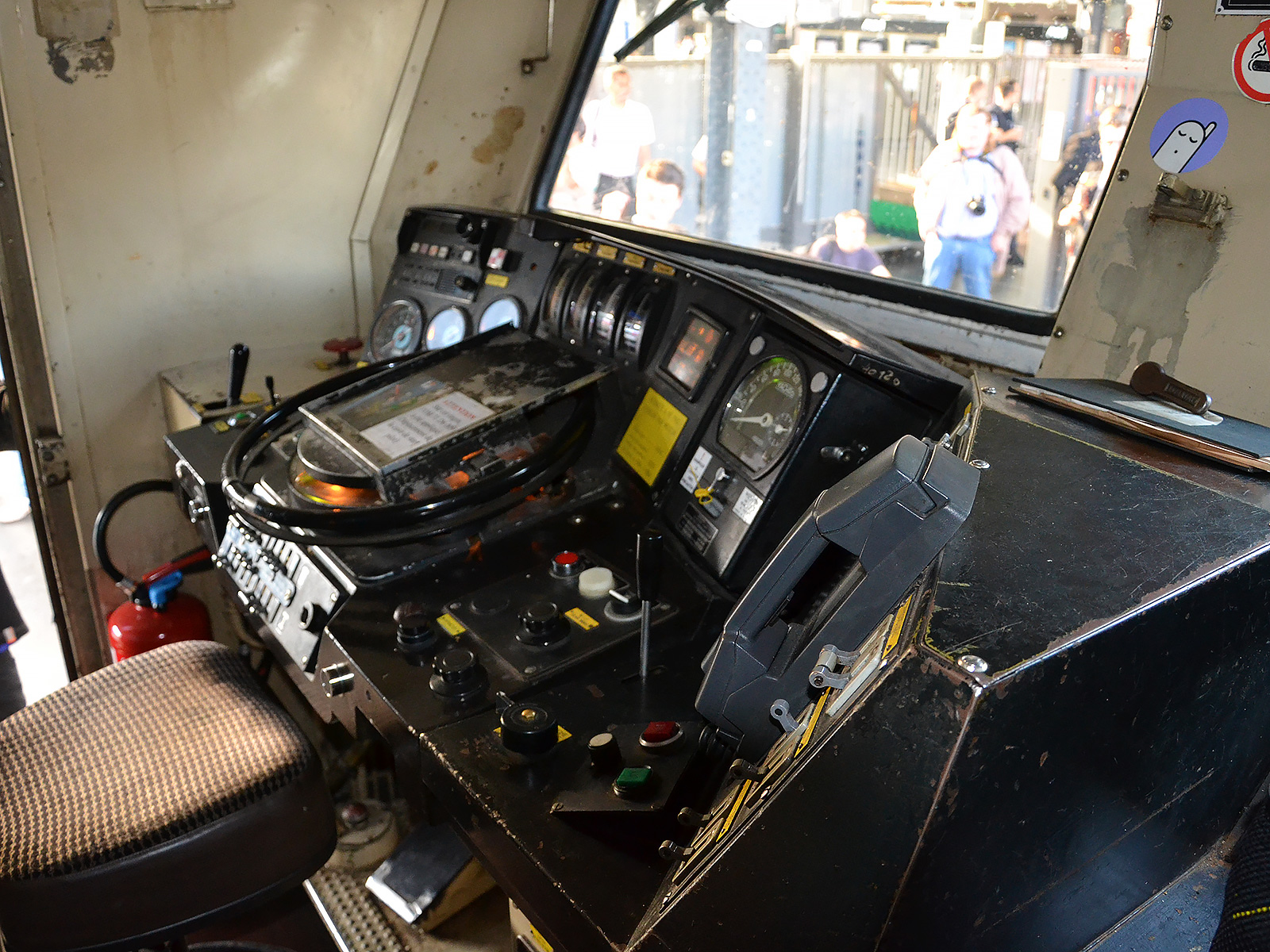 Modernization
The last home depot of the BB 72000 was Chalindrey, the 'technicentre' of Quatre-Mares in Sotteville-lès-Rouen was responsible for their maintenance until the end. which ensured their maintenance. The Paris – Troyes – Belfort line was the last resort for the BB 72000. Back in the days pulled trains on other lines such as Bordeaux – Lyon, Nantes – Lyon and Valence – Grenoble – Chambéry.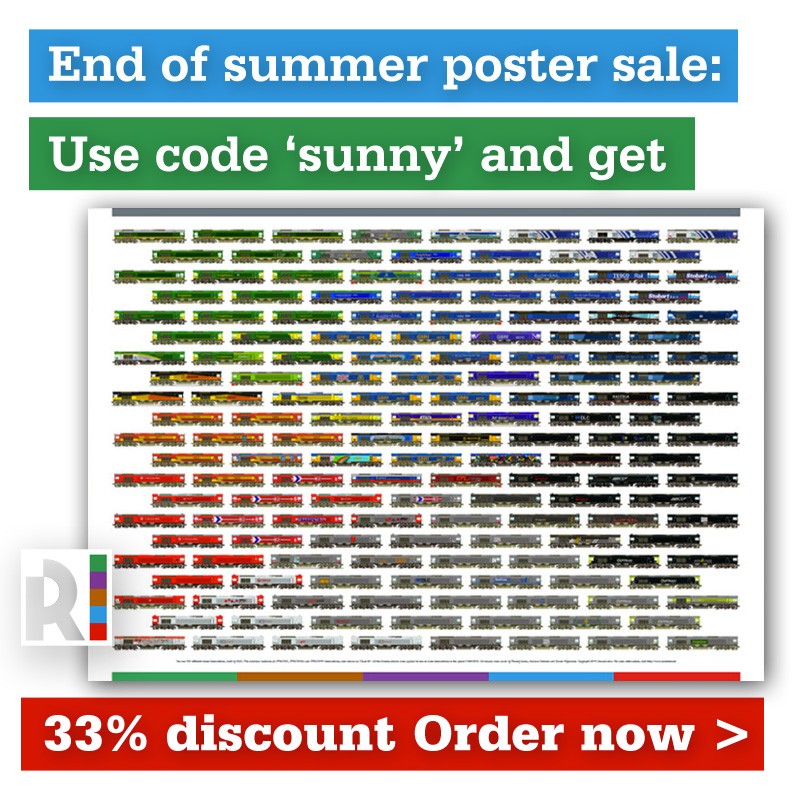 The SNCF 272186 is one of thirty machines that were modernised in the early 00s. They got their original SACM Diesel engine replaced by one delivered by SEMT Pielstick, reducing emissions by 80%. These upgraded machines were renumbered as series CC 72100.
Preservation
One locomotive of the type is currently being preserved. CC 72029, in green-silver Fret SNCF livery, is part of the collection of the 'Cité du Train' museum at Mulhouse. It is expected that the museum will acquire a second unit, in original blue livery. This machine is currently still in the fleet of 'l'Agence d'essai ferroviaire' or the railway testing agency.