Test runs have started. The first pictures have emerged: this is the Alstom Coradia Liner v160 for SNCF. We already brought you an extensive report about the 'how' and the 'why' of these trains, and this is the final product. We thank Flickr user GAB57 for letting us publish his images.
We see a 6-car bi-mode trainset for speeds of up to 160 km/h. Its design resembles the artist impressions from 2014, showing a front with four separate, horizontally placed headlights. In the French number scheme, the trains are being numbered as follows: Trainset 1 = IC 101 = B 85001 and 85002 for the end-cars. B stands for Bi-modal train. 34 trains of this type were ordered in 2013.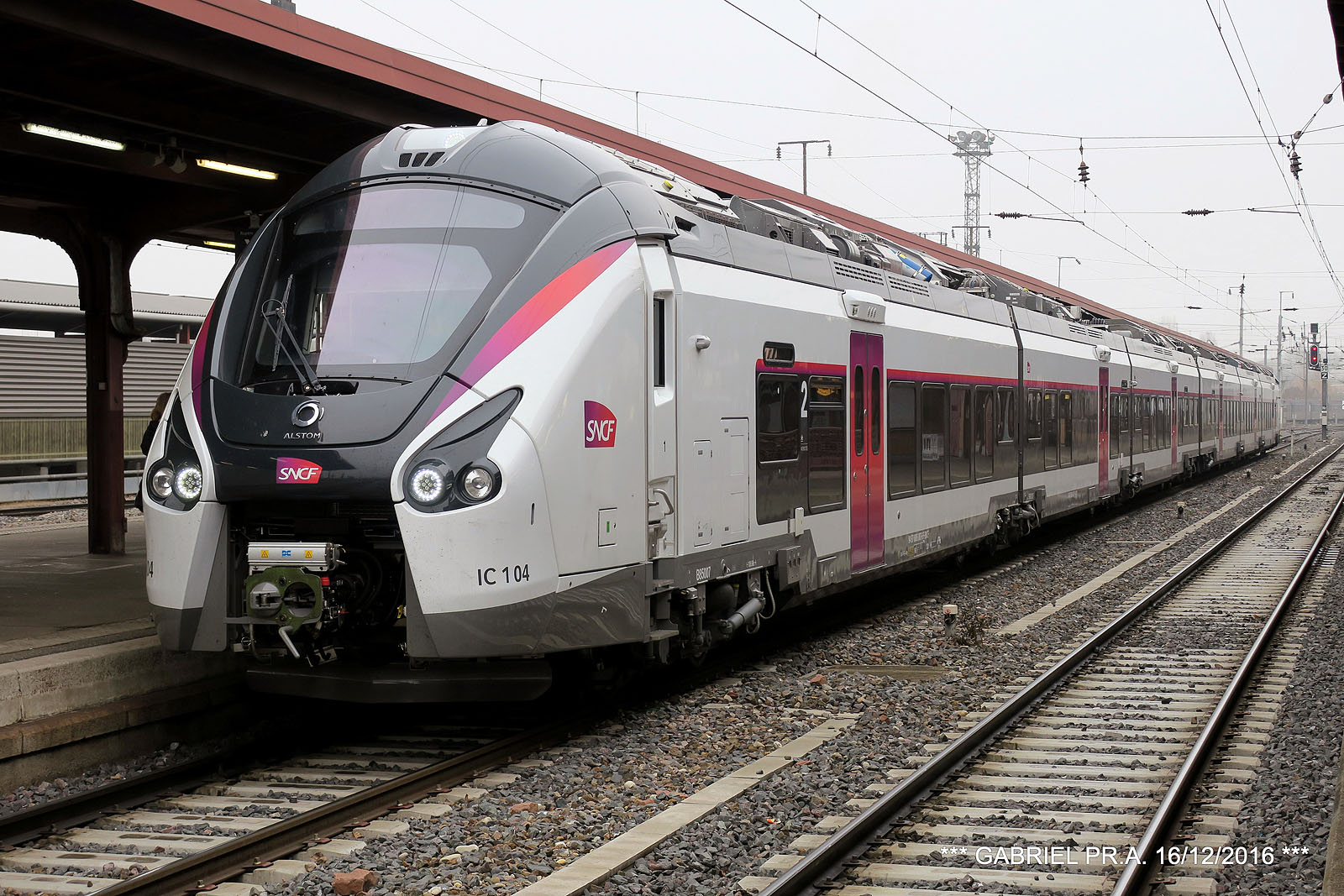 Coradia liner v160 and v200
In our previous article about the Coradia Liner we were not aware yet that two different versions of the Coradia Liner were under development, the V160 and the v200 version. The artist impressions in that article are therefore not an evolution, but showing two different train types. This article is therefore only about the v160 version.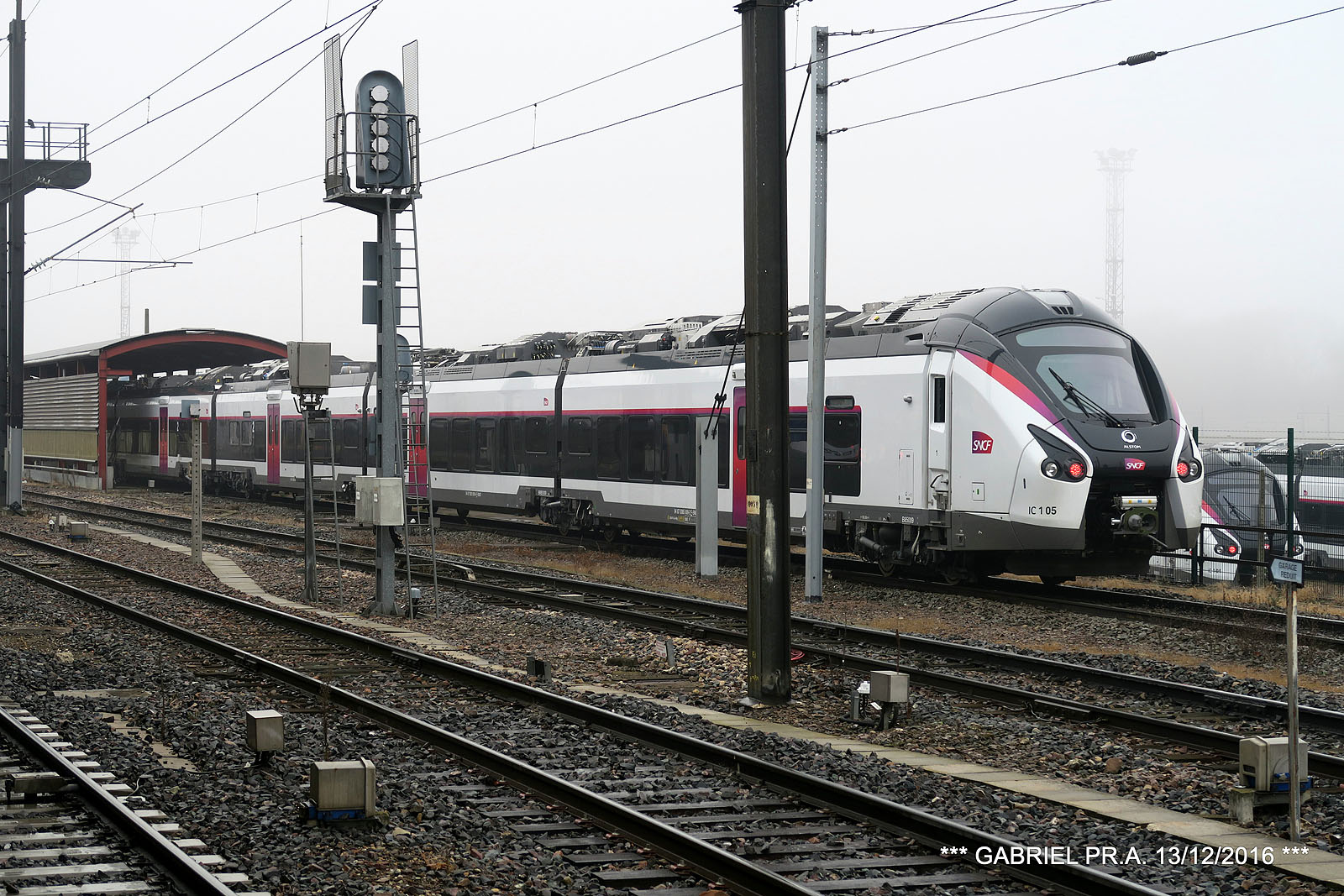 The Coradia Liner v160 has a colorful interior, which we often see in France, with seats and headrests in various colours. Blue/green/line color tones for the second class, blue going on purple in the first. Four-person seating groups with tables are available. The trains have a white livery with dark grey roofs and window-sections, enhanced with the pink and red colors of SNCF, similar to the latest TGV trains.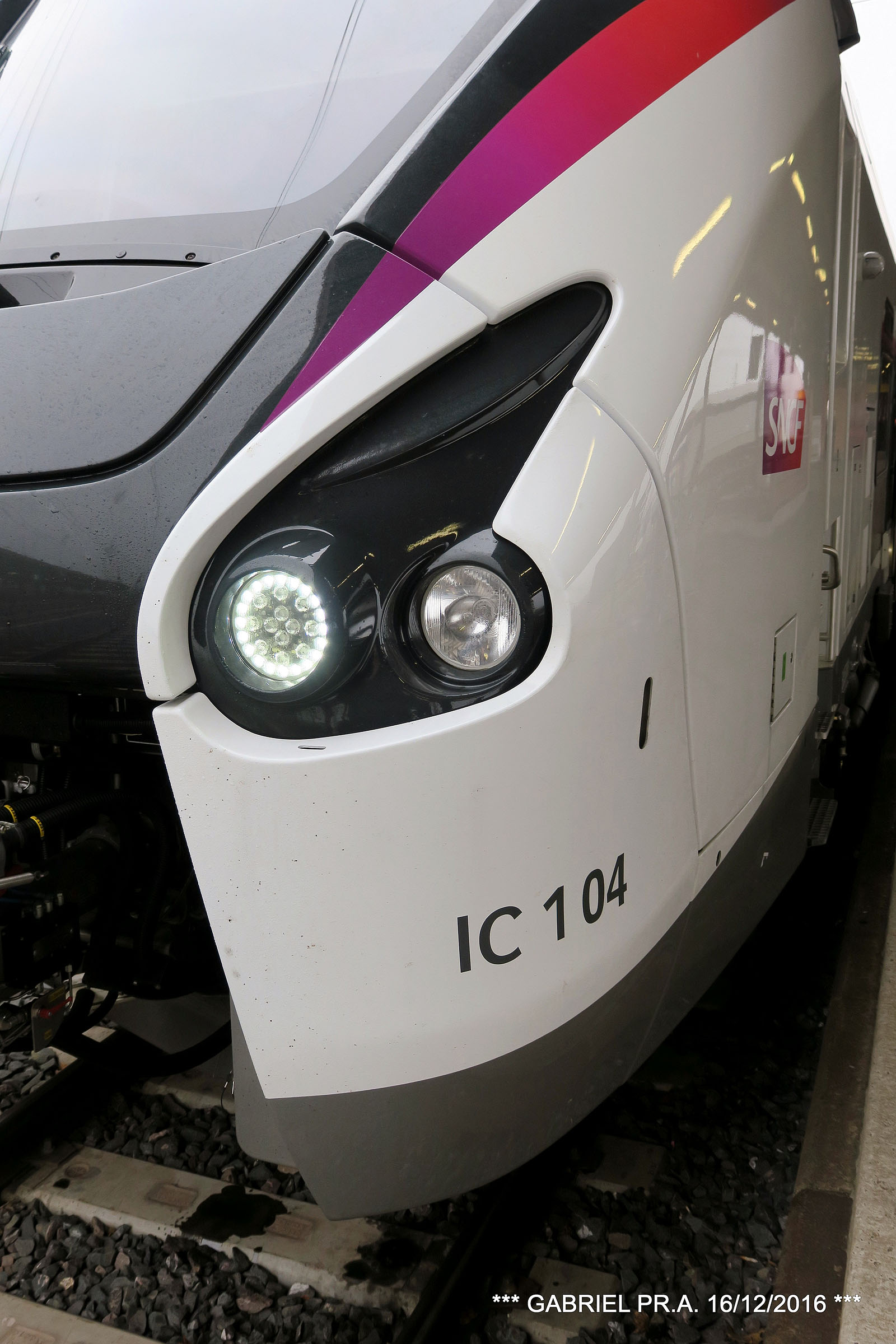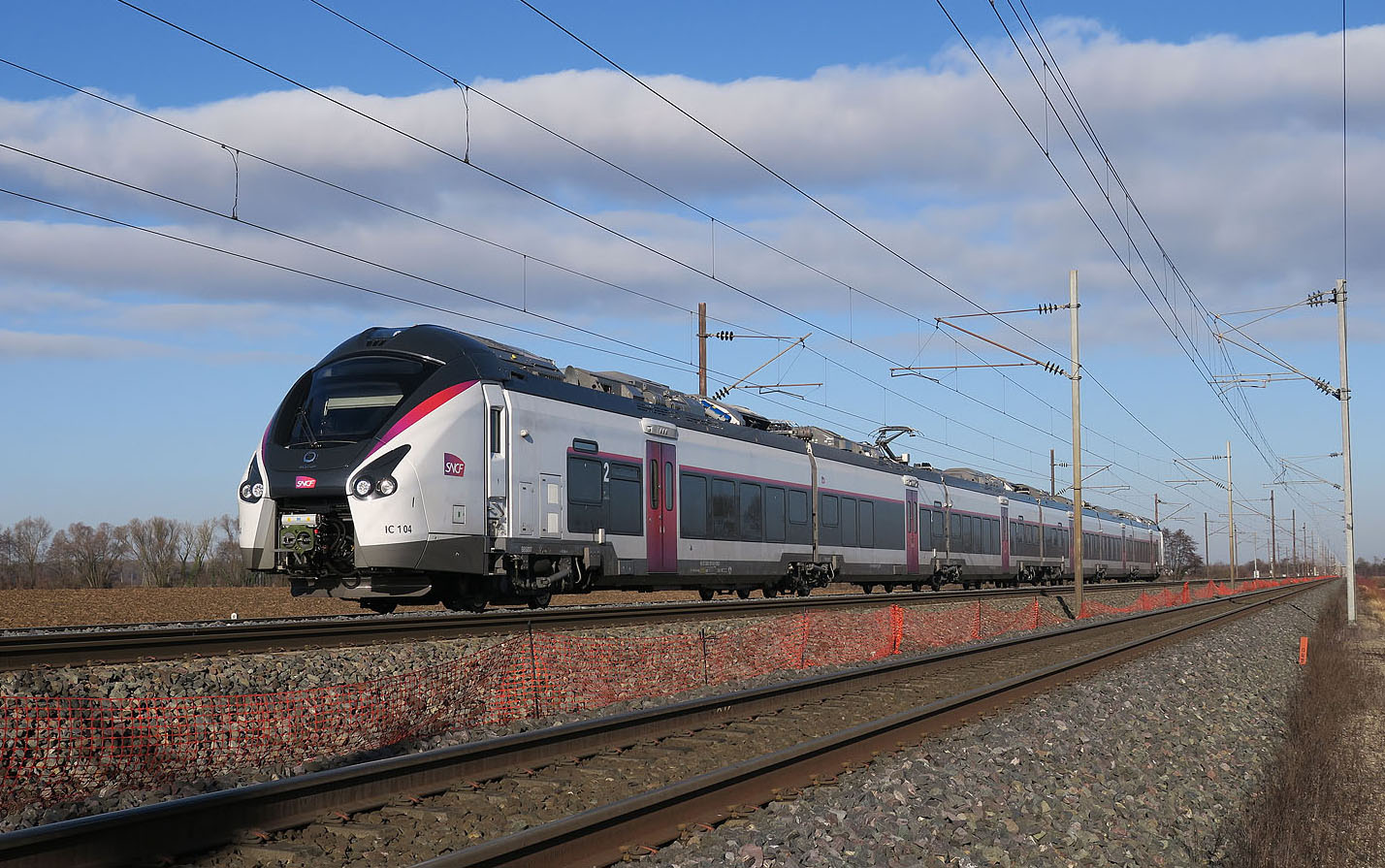 Update 11.01.2017: As 13.12.2016, the designated IC 104-106 arrived at Strasbourg on loan to Alsace TER to cover a rolling stock shortage. They were put to work on Strasbourg – Metz/Nancy services. Source: http://sncfsociety.org.uk