Fluo is the new brand that French region Grand Est is now using for its multimodal regional transport network. The region is now applying the related livery to its vehicles, and this includes this new Alstom Coradia Liner bimode multiple-unit (Class B 85000) that we can show you in this small photo post.
We thank Christophe Masse for the pictures.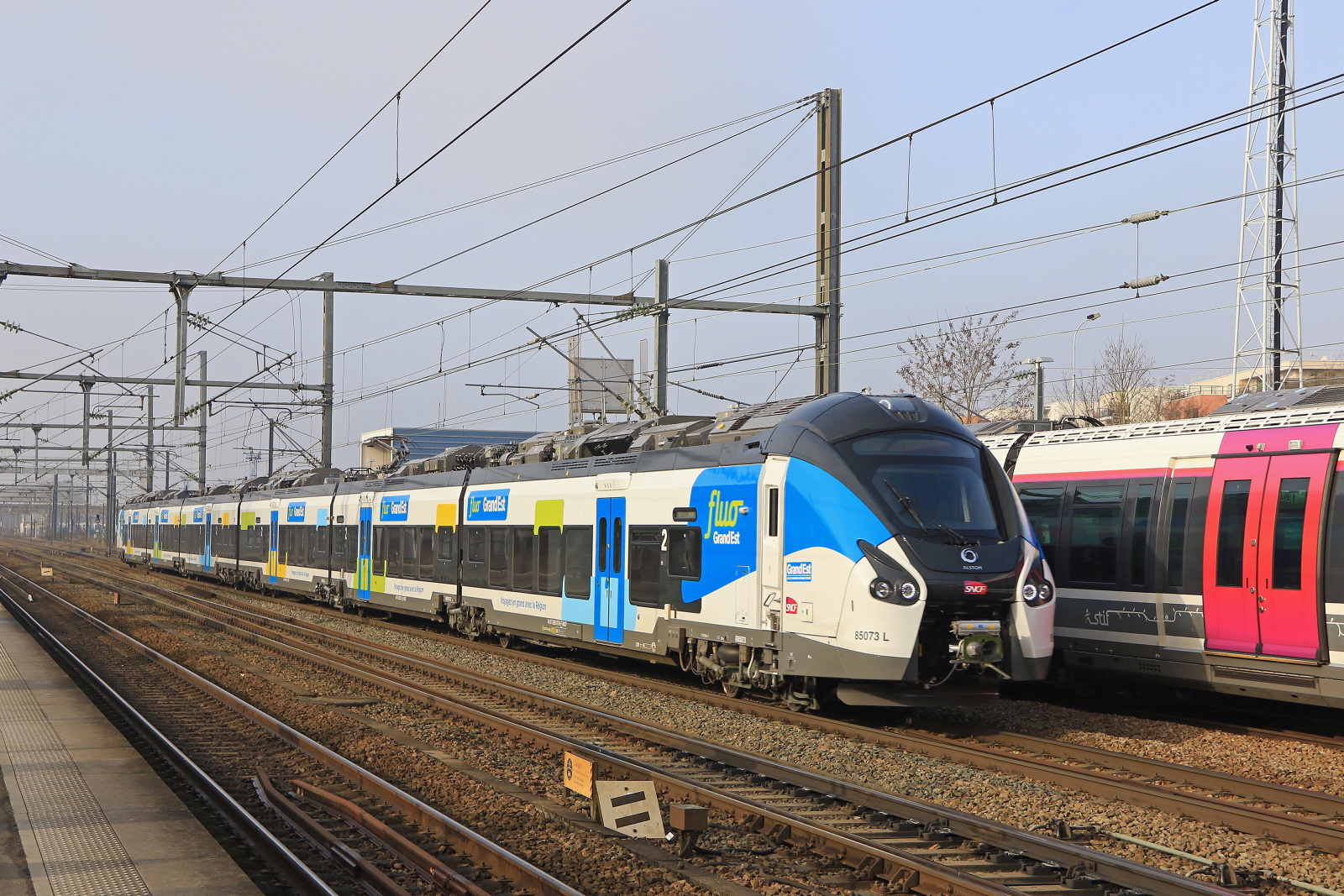 These B 85000 trains are used on intercity routes stretching from Paris to the medium and big towns and cities of the Grand Est region.