What is it about? The official presentation of the new Siemens Charger diesel locomotive for state-sponsored Amtrak trains in the Midwest. 33 units are on order, now the first locomotives have the Amtrak Midwest logo.
Siemens: New locomotives are now serving Amtrak customers in Illinois and Wisconsin, with the U.S.-built, Midwest-powered, Amtrak-maintained units slated to operate on state-sponsored services in the region. They carry the new Amtrak Midwest logo to promote the five-state network of connecting trains with a robust reservations system, eTicketing and mobile apps; AmtrakConnect cellular-based Wi-Fi; and the Amtrak Guest Rewards program.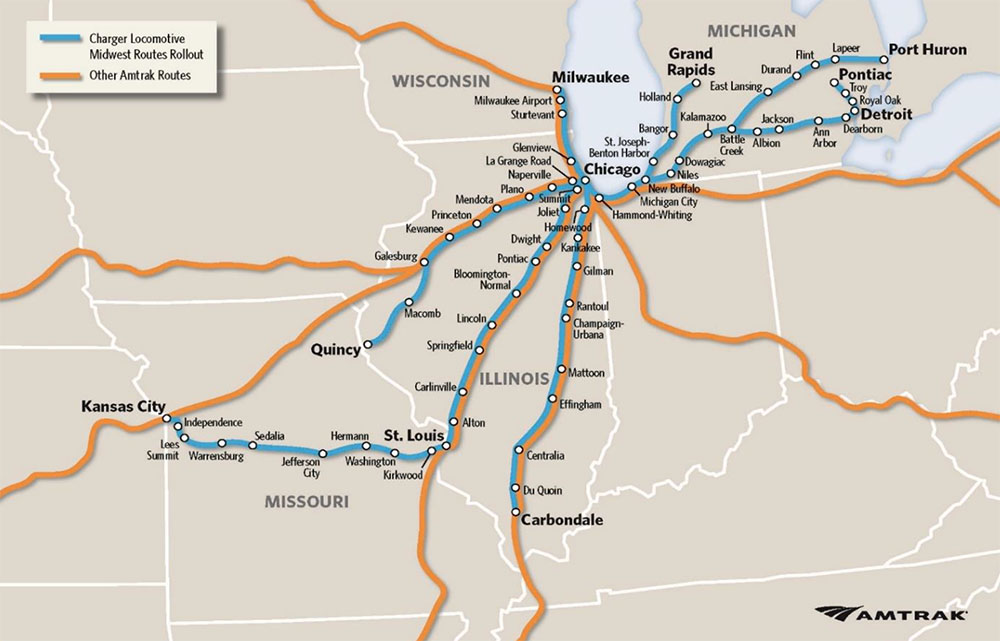 After deliveries are completed, these 33 locomotives will be deployed from Chicago on trains that served more than 2.6 million Amtrak customers in the last year: Lincoln Service, Illini/Saluki and Illinois Zephyr/Carl Sandburg to and from Downstate Illinois; Hiawatha Service in Illinois and Wisconsin; Wolverine Service/Blue Water/Pere Marquette to and from Michigan; and Missouri River Runner between Kansas City and St. Louis. The first Amtrak Midwest locomotive was unveiled at a news conference on 28.08.2017 at Chicago Union Station.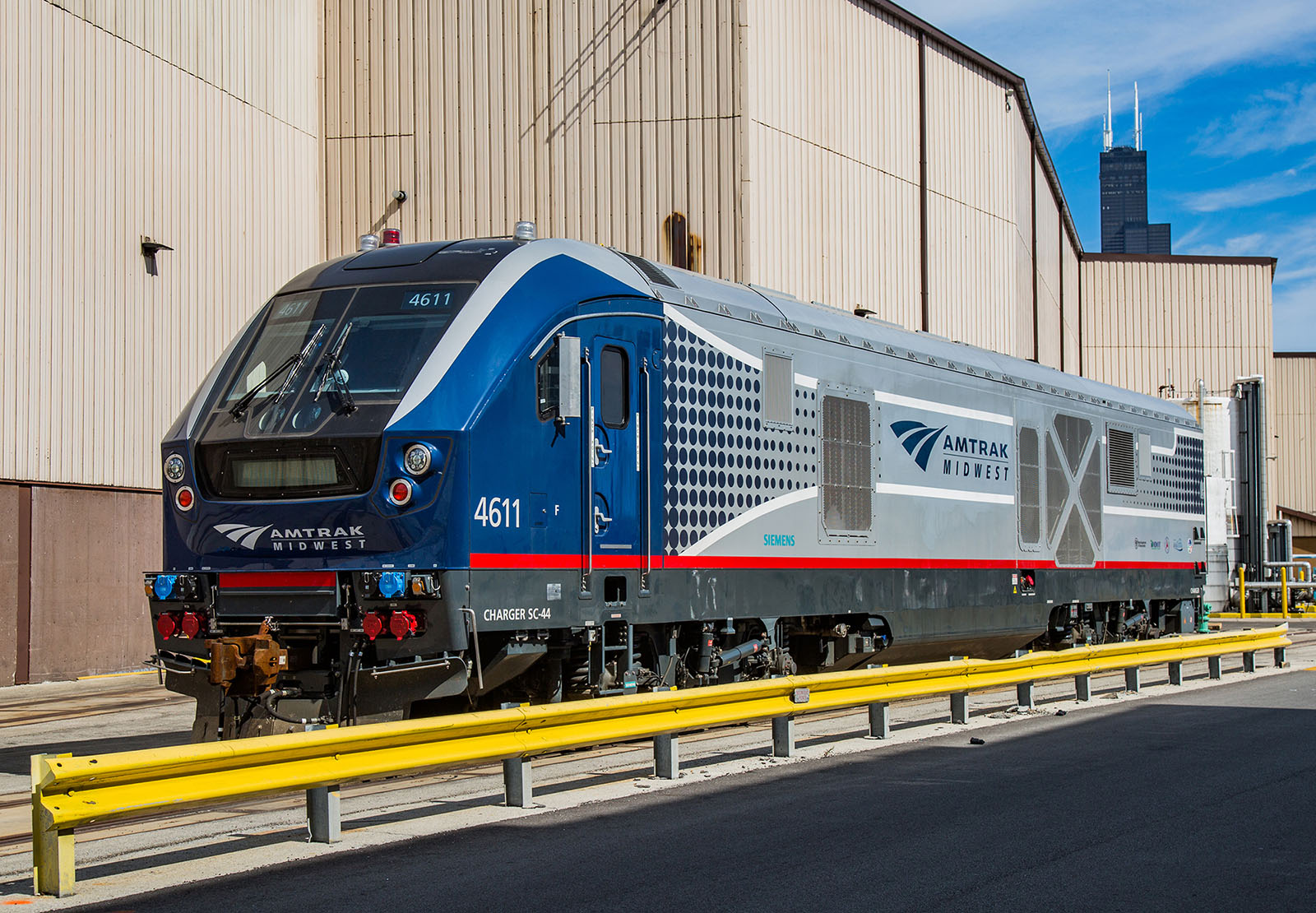 Powered by a Midwest-made 4,400 horsepower Cummins QSK95 diesel engine, the locomotives will be able to operate at speeds up to 125 mph, with faster acceleration and braking for better on-time reliability. They meet the latest safety regulations and feature better traction for improved performance.
They also are the first higher-speed passenger locomotives to meet the highest federal environmental standards, meaning a 90 percent reduction in emissions and a reduction in fuel consumption of up to 16% compared to the previous locomotives.
Purchased through $216.5 million in federal funds, the locomotives are just one part of a larger effort to improve passenger rail service in Illinois and the Midwest.