This spring, the Washington State Department of Transportation (WSDOT) will receive eight Siemens Charger locomotives, to be operated on the Amtrak Cascades line. WSDOT is selected by the Federal Railroad Administration (FRA) to conduct the national certification testing of the locomotive type, for which Charger locomotive no.4611 was sent up state earlier this month.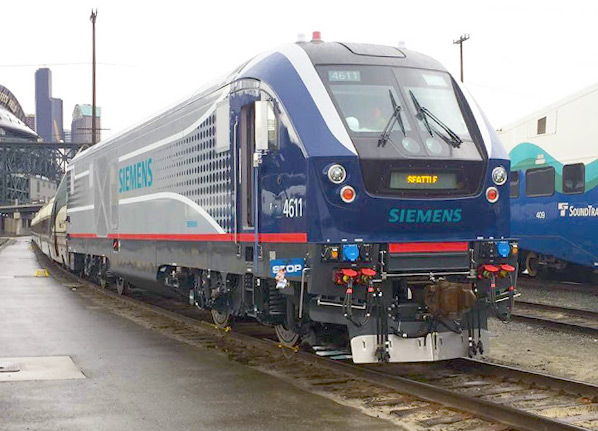 Siemens is building the Charger locomotives in its factory in Sacramento, California. The 4611 in this article is built for Illinois Department of Transportation (IDOT). The WSDOT machines will get a specific, new Amtrak Cascades livery, which will be unveiled in early April. With the new locomotives WSDOT will be able to add two more daily Amtrak Cascades roundtrips between Seattle and Portland while reducing the travel time and improving on-time reliability. The new service will begin this fall.
Learn more about Siemens Charger locomotives on MainlineDiesels.net.