SBB's Re 450 modernization project is celebrating its final milestone; After seven years, SBB's Yverdon-les-Bains works have completed the modernization of the very last of 115 Re450 series locomotives. Now the last locomotive is on its way to Zurich.
SBB has invested more than 600 million Swiss francs in the renovation of the 115 'Doppelstock-Pendelzügen' (DPZ), part of the LION project. These double deck trains generally have one 3.2 MW single-cab electric locomotive type Re 450 and three coaches. One of the coaches is a driving trailer, resulting in the standard configuration Re-B-AB-Bt. Since 2010, the works of Bellinzona, Yverdon-les-Bains and Olten have cooperated closely in the modernization of the DPZs used for S-Bahn services in and around Zurich. The modernized trains got the name 'DPZPlus'.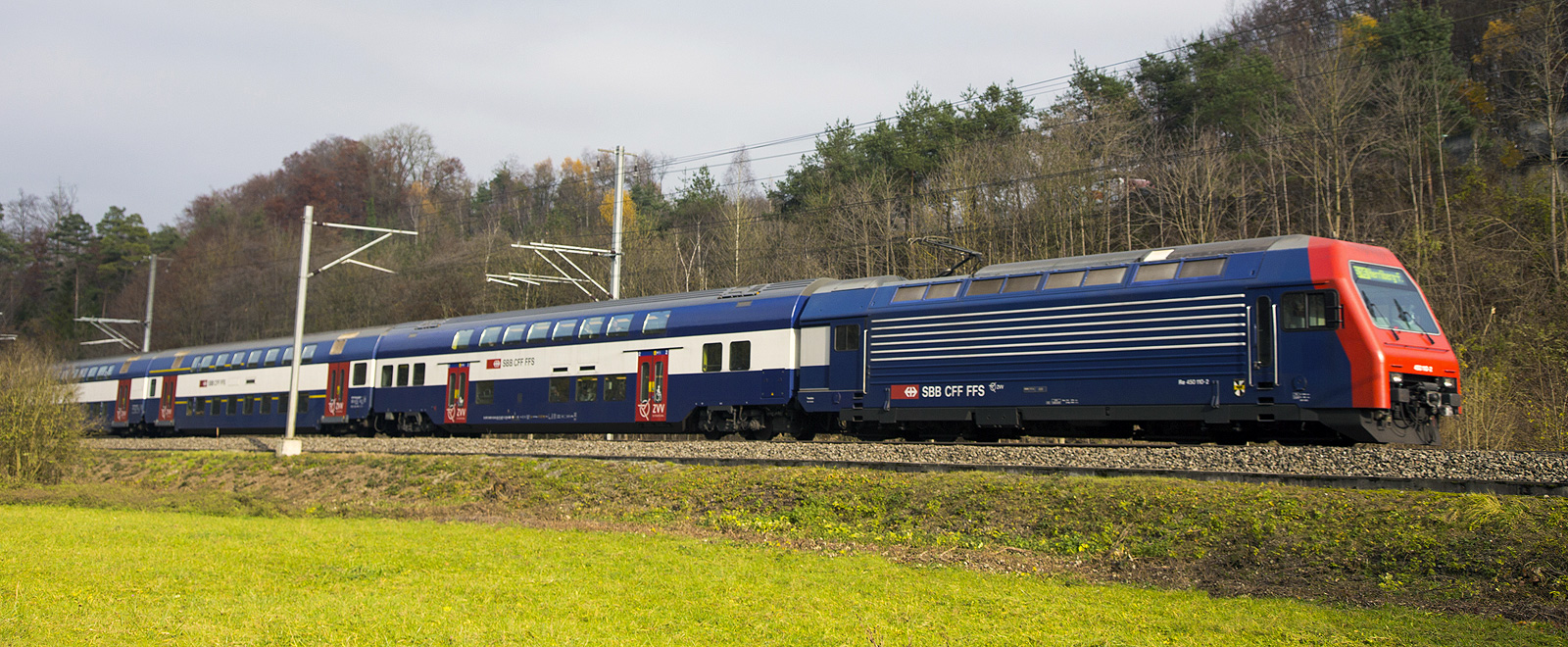 The 'plus' in the name stands for more comfort: air conditioning, freshly revamped interiors, generous entry zones as well as new information screens. Among the many technical improvements are new gear boxes, new driving motors, new lighting systems, refreshed traction converters, new speed measuring systems with integrated safety systems and vehicle data registration.
As the locomotives now are all done, work on the coaches in Olten will continue until 2018.
See various SBB Re450 locomitives in various color schemes on trainspo.com