A new 'Werbelok' locomotive will be bringing some green colors to the Swiss Railways. Re 460 007 recently got a new anniversary livery and we bring you some nice pictures, plus a video showing the transformation process.
Railcolor News would like to thank André Knoerr and Jonathan Flury for sharing their nice pictures of the locomotive with us. Check out their projects – Fototak and Trains des 3 Frontières for more quality railway photography.
Founded in Lausanne in 1895, Vaudoise is the name of one of the largest private insurers in Switzerland. 125 years later, the company is celebrating its Anniversary with diverse campaigns and events. One of them is the transformation of an SBB Re 460 locomotive. On 20.02.2020 it was captured by André Knoerr outside a locomotive workshop in Geneva: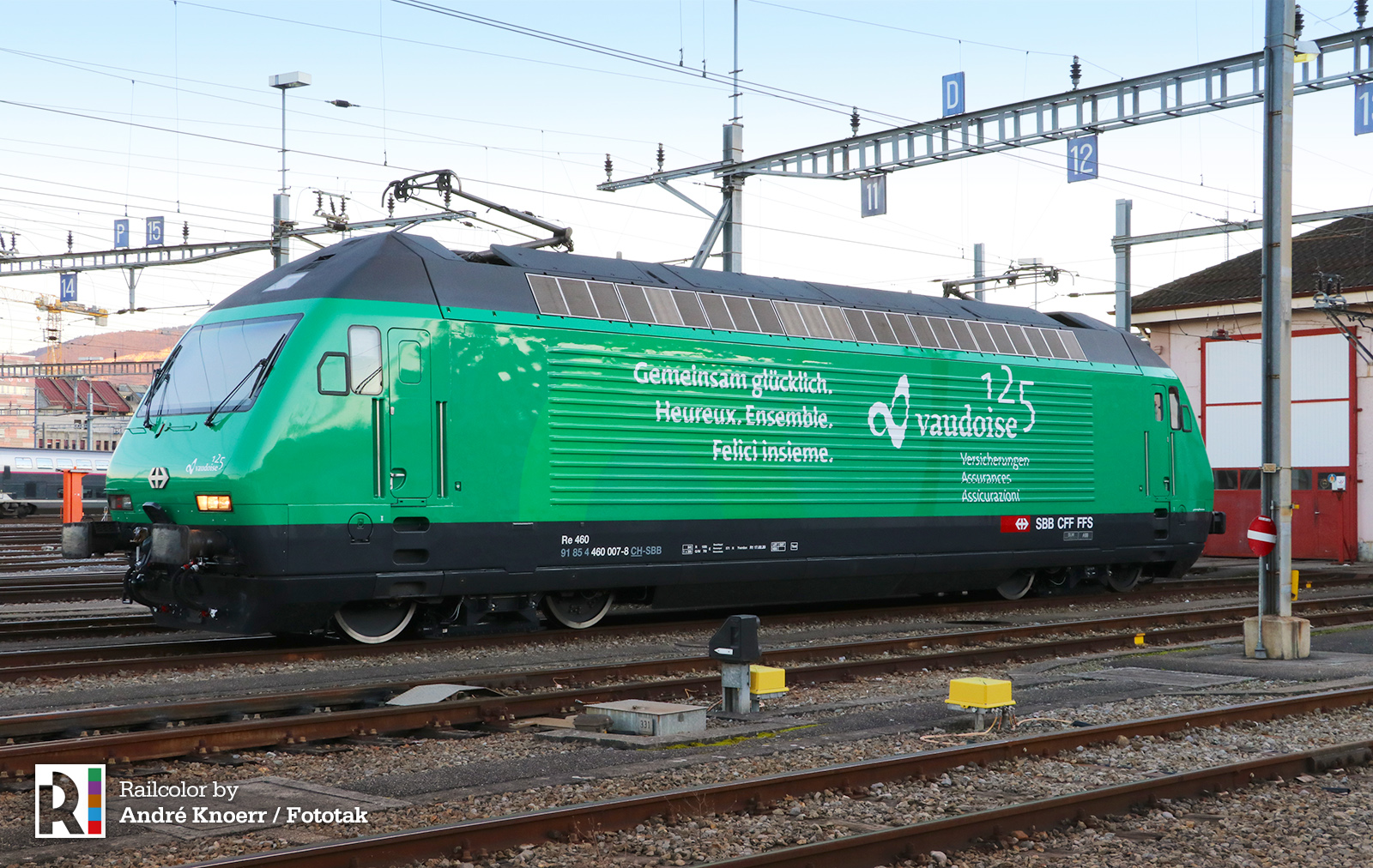 The livery features a base green color with the Vaudoise corporate motif (also in green colors). The Anniversary logo has been applied on its sides (large format) and the cab fronts (smaller size). Finally, there is also a congratulatory text written in German, French and Italian languages that complete this simplistic design.
On 08.03.2020, the green-mean-machine could be already seen in service. Jonathan Flury caught it pulling the IC 1073 service which connects Basel SBB and Interlaken West via Bern. The picture below was taken in Tecknau (CH):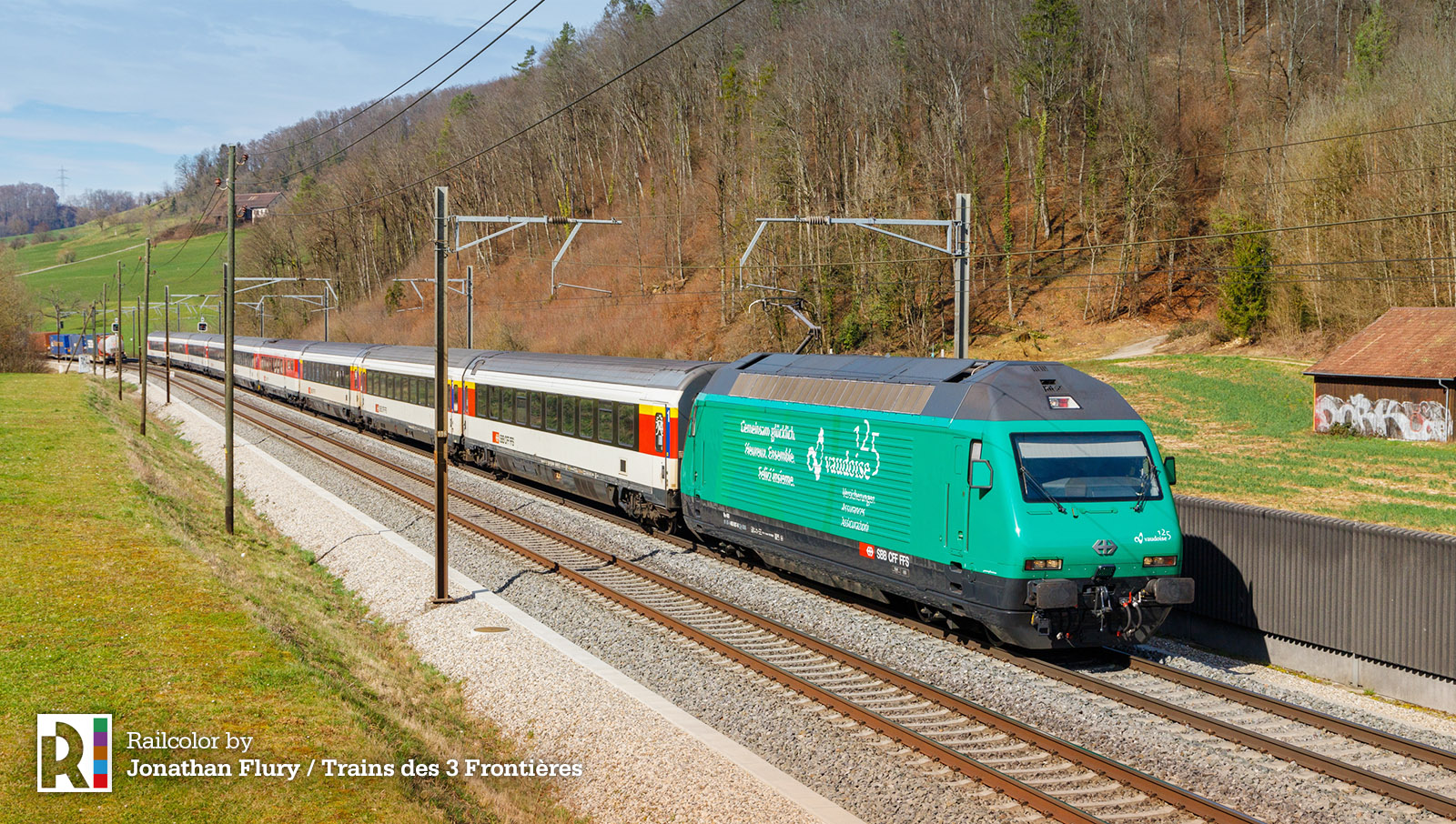 The transformation process
We saw it in action under the open skies. But hard work had to take place beforehand. Vaudoise has published a nice 'making-of' video, showing the vinyl application process:
Enjoy watching!