European Locomotive Leasing (ELL), a provider of full-service leasing of electric locomotives, has ordered an additional eight Vectron locomotives from Siemens. ELL is currently the biggest Vectron customer (Railcolor: 108 units).
The multi system locomotives have a maximum output of 6.4 MW and a top speed of 200 km/h. ELL will lease the locomotives to the Czech railway České Dráhy for passenger service on the Prague-Berlin route. With this order, Siemens has passed the mark of 500 sold electric locomotives – and the counter now stands at 507 in total.
"This milestone highlights the success story and reliable service of our Vectron locomotives throughout Europe. We've already convinced 31 customers in 14 countries with our flexible platform and customer-tailored equipment packages," said Jochen Eickholt, CEO of Siemens Mobility Division.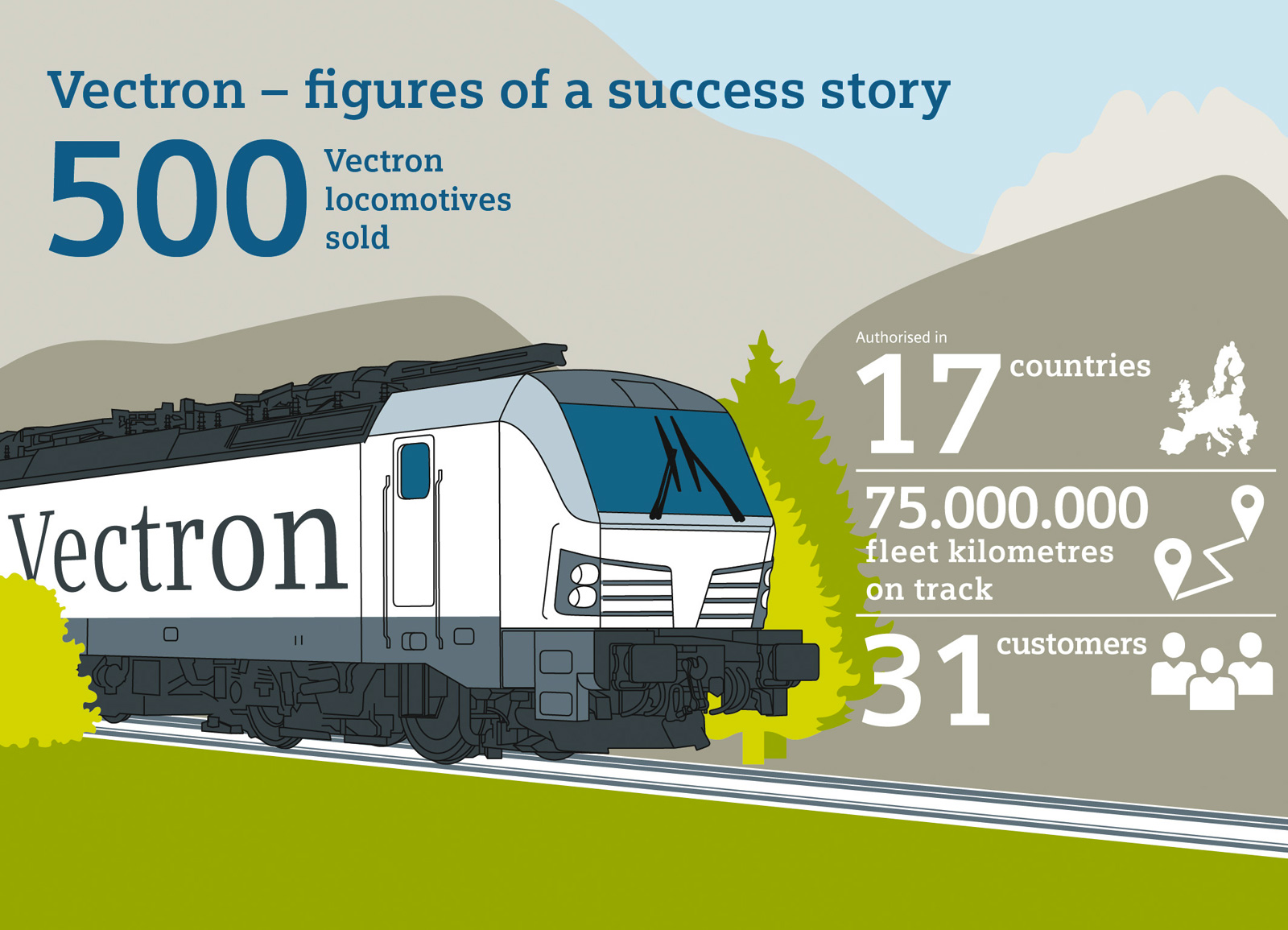 The locomotives are currently certified for operation in Austria, Bulgaria, Croatia, the Czech Republic, Finland, Germany, Hungary, Italy, Norway, Poland, Romania, Serbia, Slovakia, Slovenia, Sweden, Switzerland and Turkey.
This is the third order Siemens has received from ELL. In total the lease company now has 108 units on order (50+50+8). We have registered 78 until now (201-230, 233-277, 279, 831, 832) that have been delivered. ELL has some more locomotives on hire from Siemens. This morning we already posted about České Dráhy performing the first driver training tests with ELL locomotive 193 270.
Learn about all ELL Vectron locomotives currently in service on Railcolor.net.