This is the E4DCUd-001, the first Griffin locomotive for Lotos Kolej. The oil company has ordered five such 4-axle locomotives, to be leased from Newag, to be delivered this year.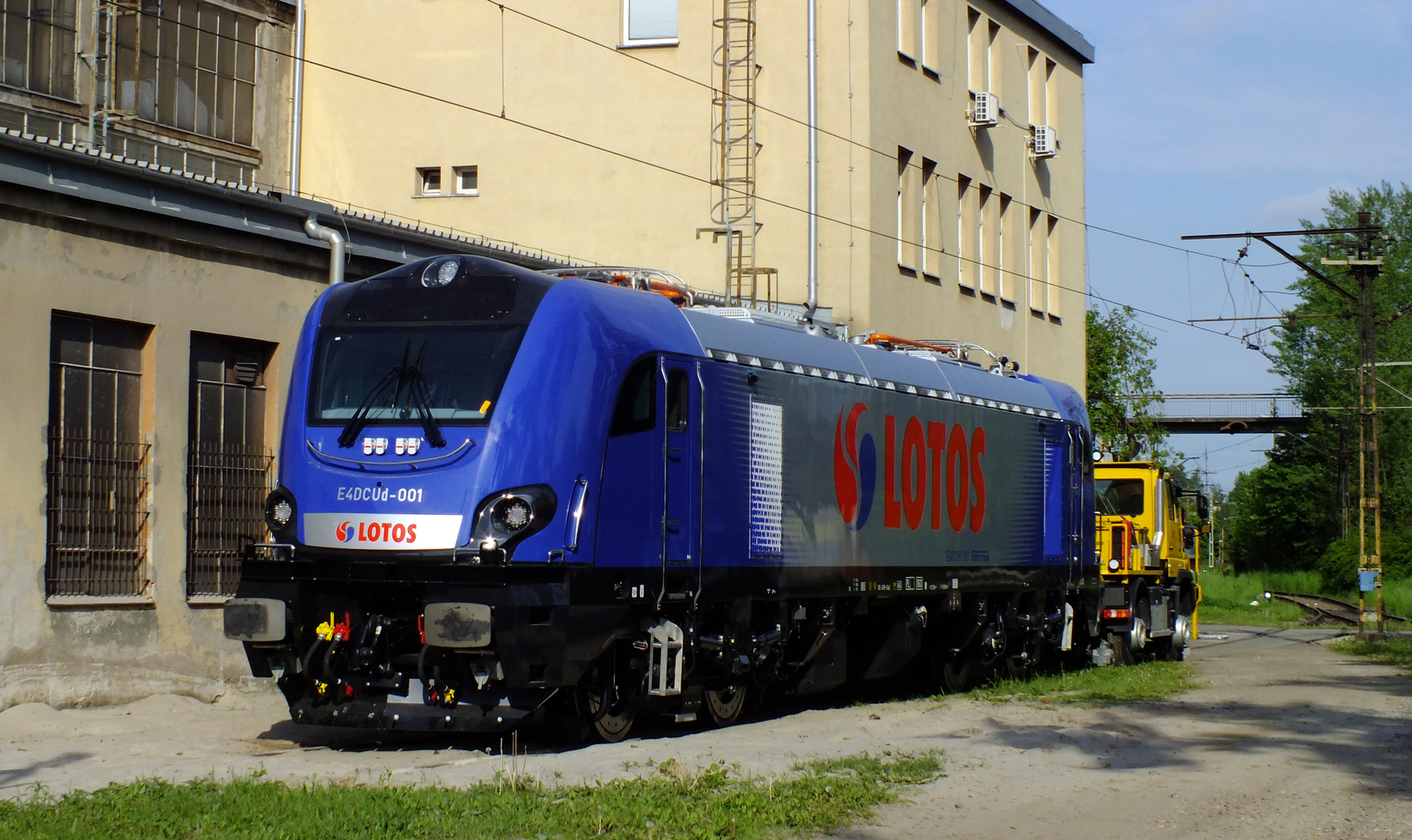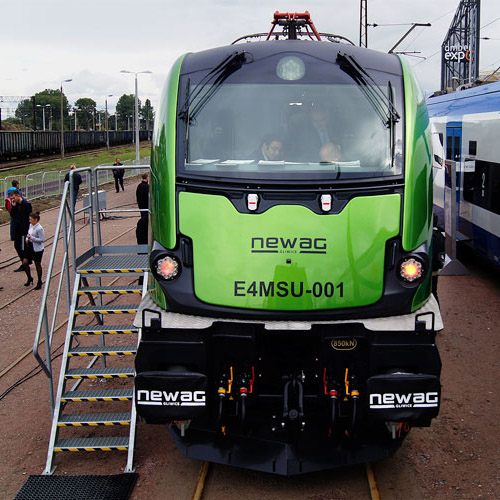 The blue and silver machine you see in the picture is the first machine of this type to be built since the completion of the Griffin prototype locomotive from 2012. The green metallic machine, that was recently repainted in the corporate colors of Newag, was built as a multi system locomotive, the new one you see now is a DC only locomotive with last mile diesel module. We expect that it will be transported to the Polish test center at Żmigród, after the initial tests in Cracow have been completed.
The cab design of the new E4DCUd-001 is slightly different compared to the prototype. The headlights have a different shape, as do the front windows, cabin roofs and grips and power boxes on the front.