Recently, five Stadler UK Dual electro-diesels have embarked on a journey to the UK. There, the Class 88s will join class member 88002 that arrived in late January for static and dynamic trials, driver familiarization and certification.
Since the arrival of 88002 in the UK, another five locomotives left the Stadler Rail Valencia works in Albuixech. At the port of Sagunto, the locomotives were gathered awaiting the arrival of the Eemslift Nelli, a general cargo vessel owned by Dutch shipping company Amasus Shipping. The quintet consists of 88001, 003-005 and 008.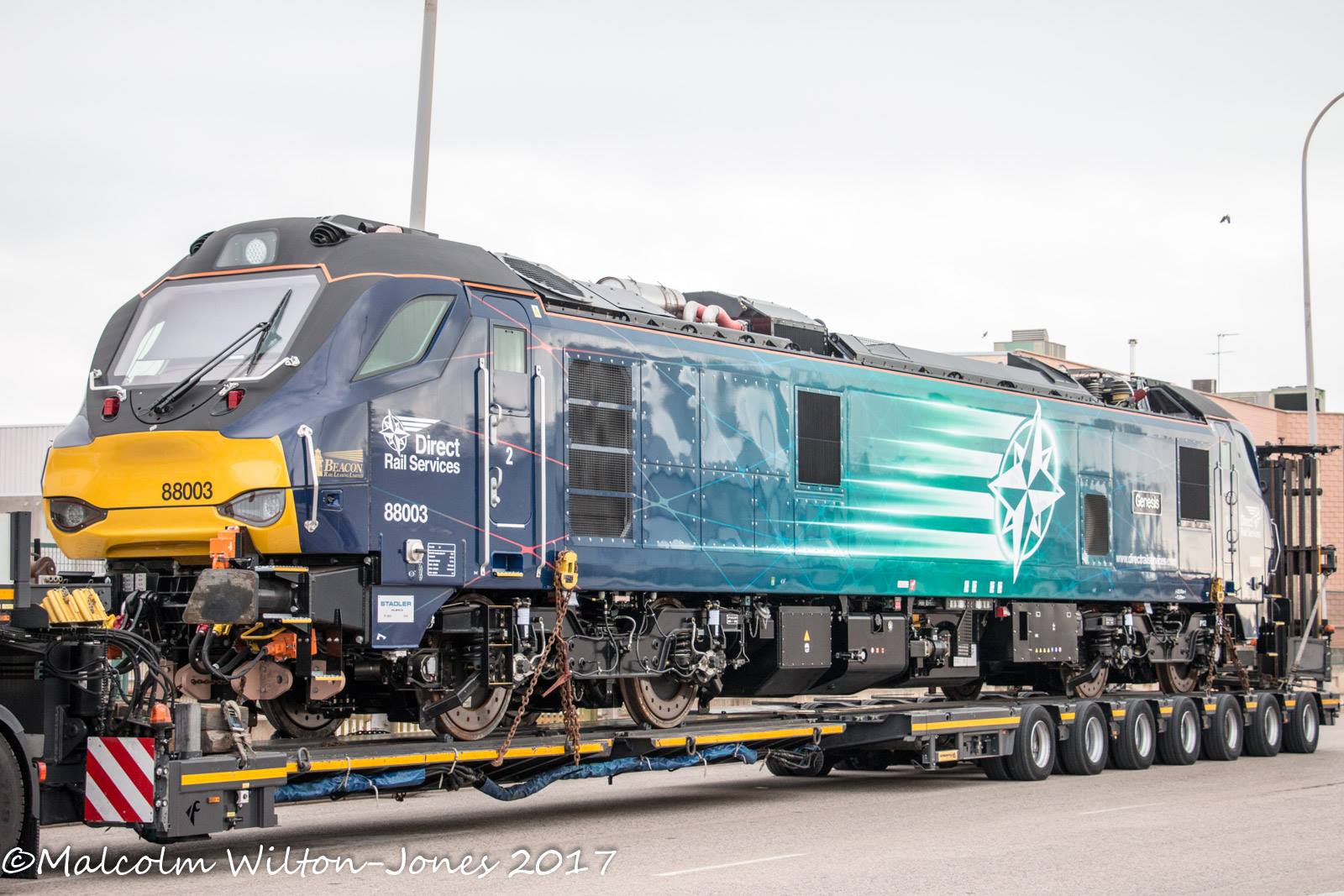 On February 23, loading of the five Class 88 locomotives onto the Eemslift Nelli took place and subsequently the ship left Sagunto for the UK. At the time of writing (February 28), the ship had entered the Irish Sea and the locomotives were only hours away from reaching their final destination: the Port of Workington. Delivery of the remaining locomotives is expected by mid-spring according to Direct Rail Services.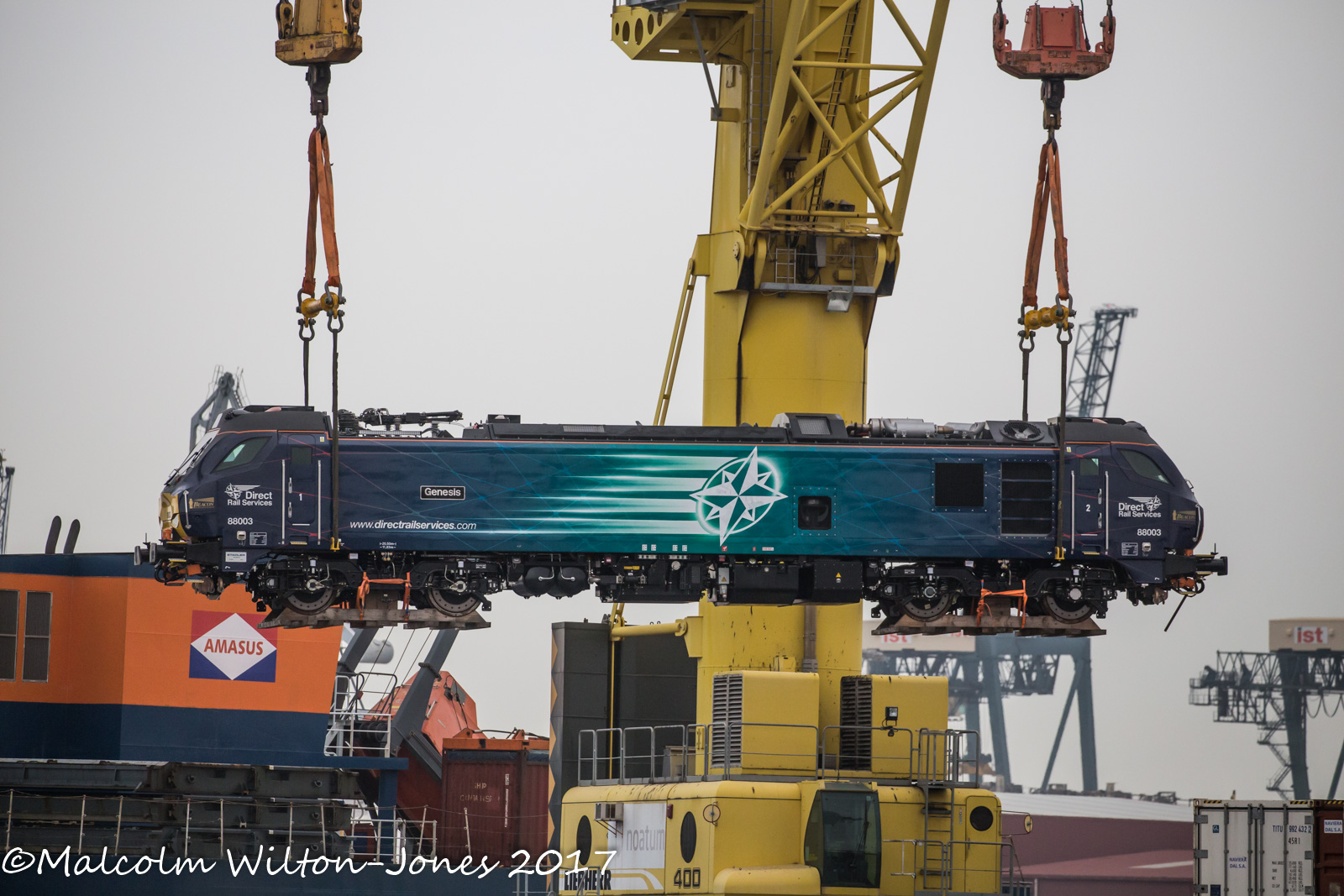 Loco 88001 was named 'Revolution' as the first of the class, in a similar fashion as the first Class 68: 68001 'Evolution'. More mythic names have been chosen for the other nine locomotives. Some are a revival of names applied to British Railways Class 76 and 77 electrics. The following names are currently known:
88001 – Revolution
88002 – Prometheus
88003 – Genesis
88004 – Pandora
88005 – Minerva
88006 – Juno
88008 – Ariadne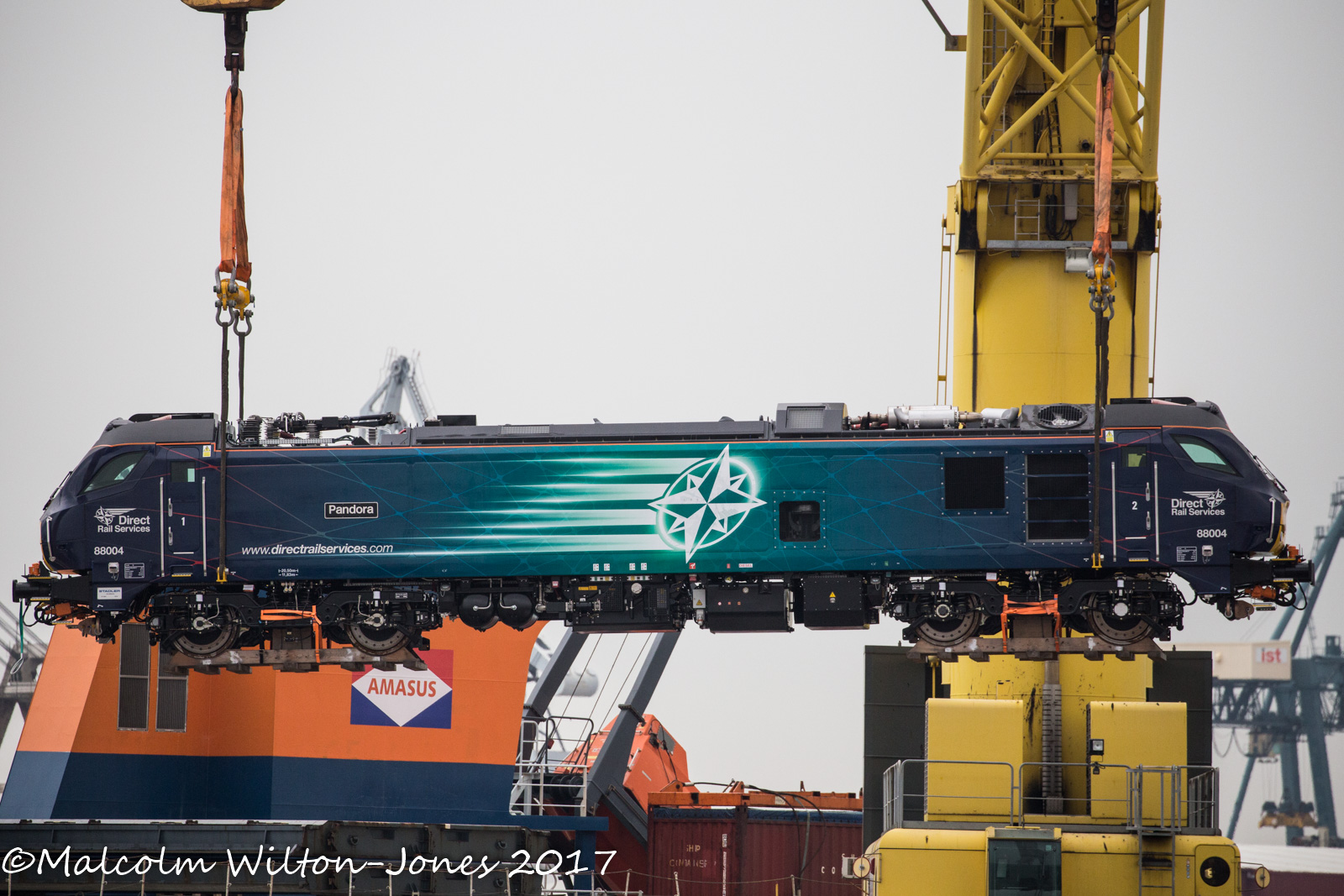 Learn more about  Stadler UK Dual electro-diesels on MainlineDiesels.net.