Good news for Siemens, and its customers. The Italian railway authorities have granted approval for the multisystem version of the Vectron platform built for MRCE. This lease company has 21 Vectron MS locomotives on order, equipped for services in Germany, Austria and Italy (DE/AT/IT). The first batch of eleven, the designated X4E 640-650, is nearing completion.
Freight operator TX Logistik took delivery of the first MRCE Vectron MS today in Munich. It is the X4E-640 in its colorful 'Connecting Europe' livery. You may have seen this machine at InnoTrans 2016.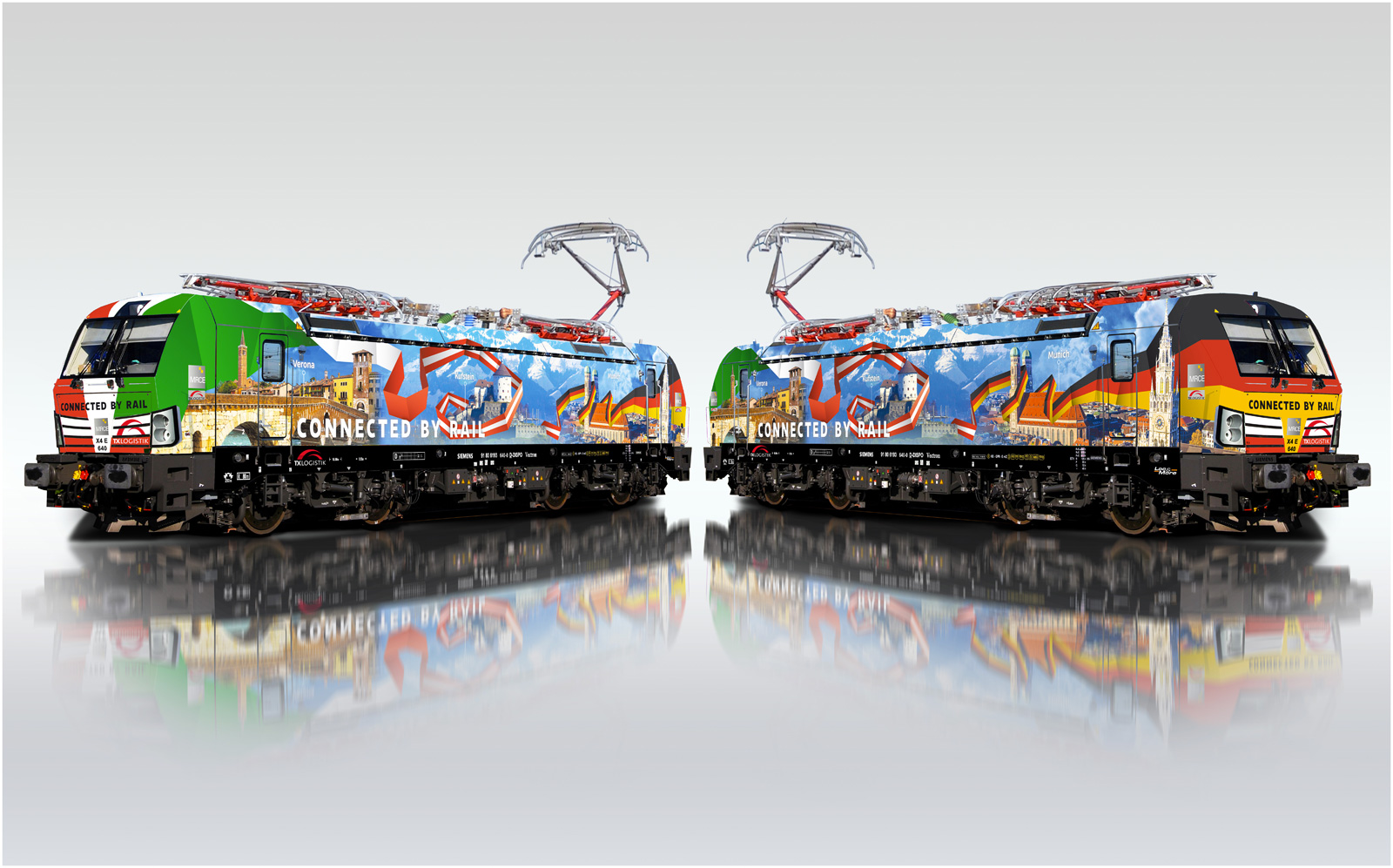 The approval of the Vectron multisystem locomotive for Italy is an important milestone. Next to MRCE, Lokomotion, Alpha Trains, ELL, BLS Cargo, Reichmut/SBB Cargo International and the Austrian Railways have machines (on order) that are to be operated in Italy. The DC version (3 kV DC voltage system only) of the Vectron is already authorized for Italy since july 2015.
Sources: MRCE / TX Logistik
Learn more about MRCE X4E (Vectron) locomotives on Railcolor.net