On December 23, 2016, Fenniarail reported that it was given an early Christmas gift when cross border transport between Finland and Russia was opened to competition a day earlier.
Fenniarail will take the opportunity to increase its presence in the market and will expand its fleet with a further two locomotives to increase transport capacity. "Finnish rail market is becoming market driven. The new situation in Russian transport has increased customers' interest towards us. Fenniarail's new investment improves company's competitive position", says Petri Lempiäinen, the chairman of the board of Fenniarail.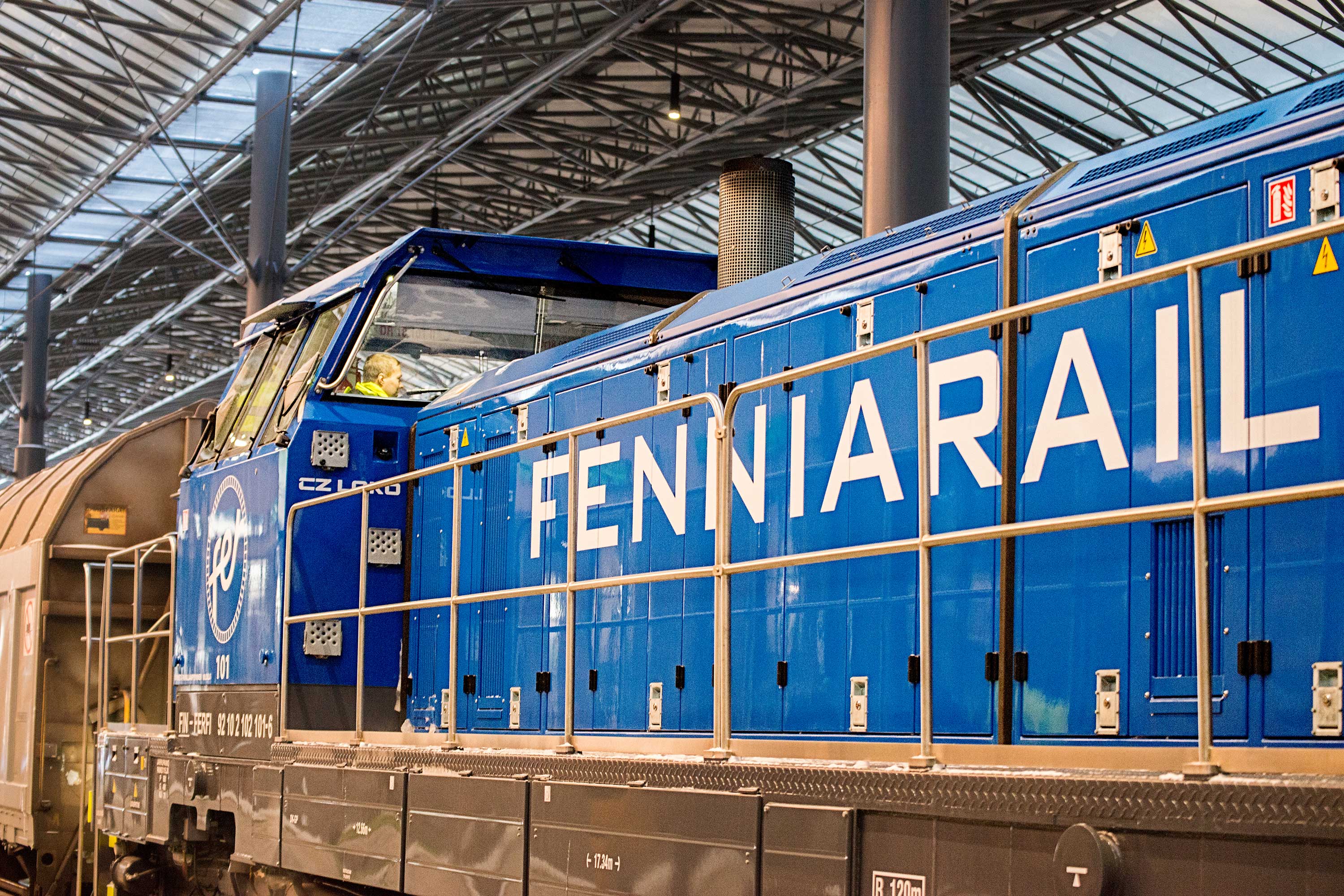 With delivery scheduled for late 2017, the two additional locomotives will be delivered by CZ LOKO again and will be similar to the three EffiShunter 1600 locomotives currently in operation. Kimmo Rahkamo, Managing Director of Fennirail says: ""The experience from current locomotives is positive. The user experience and environmental properties are aligned with expectations. The locomotives are operable in the demanding Finnish climate".
The EffiShunter 1600 (also called 774.7F sometimes) is a modernized diesel loco built on the frame and bogies supplied by aging Class 770, 771 and ČME3 diesel locomotives. Equipped with a Caterpillar 3512C-HD diesel engine with a power output of 1550 kW, the EffiShunter 1600 is Stage IIIa compliant and has a maximum tractive effort of 410 kN. Its maximum speed of 90 km/h makes the locomotive suitable for both shunting and mainline operations.
Designated as Class 774.7 in the Czech Republic, one locomotive of the current generation is part of CZ Loko's leasing pool. Of the older 774.7 generation, three locomotives are operated by Sokolovská uhelná and one by SD – Kolejová doprava.
Learn more about CZ LOKO EffiShunter 1600 locomotives on MainlineDiesels.net.