As of February 2017, DB Cargo will hire four Vectron DE locomotives from Siemens. They will be used for freight services in and around the German city of Halle, replacing locomotives of the 232, 233 and 265 series that are currently in use in this area.
Update: Thomas Stenzel was able to photograph Siemens 247 906 in red last week, and he was so friendly to let us show his images.
The images tell us that Siemens has started test runs (if still neccessary) with the Vectron DE locomotives that will be hired to DB Cargo in Halle. It is indicated that 247 902, 903, 904 and 906 are selected for DB Cargo.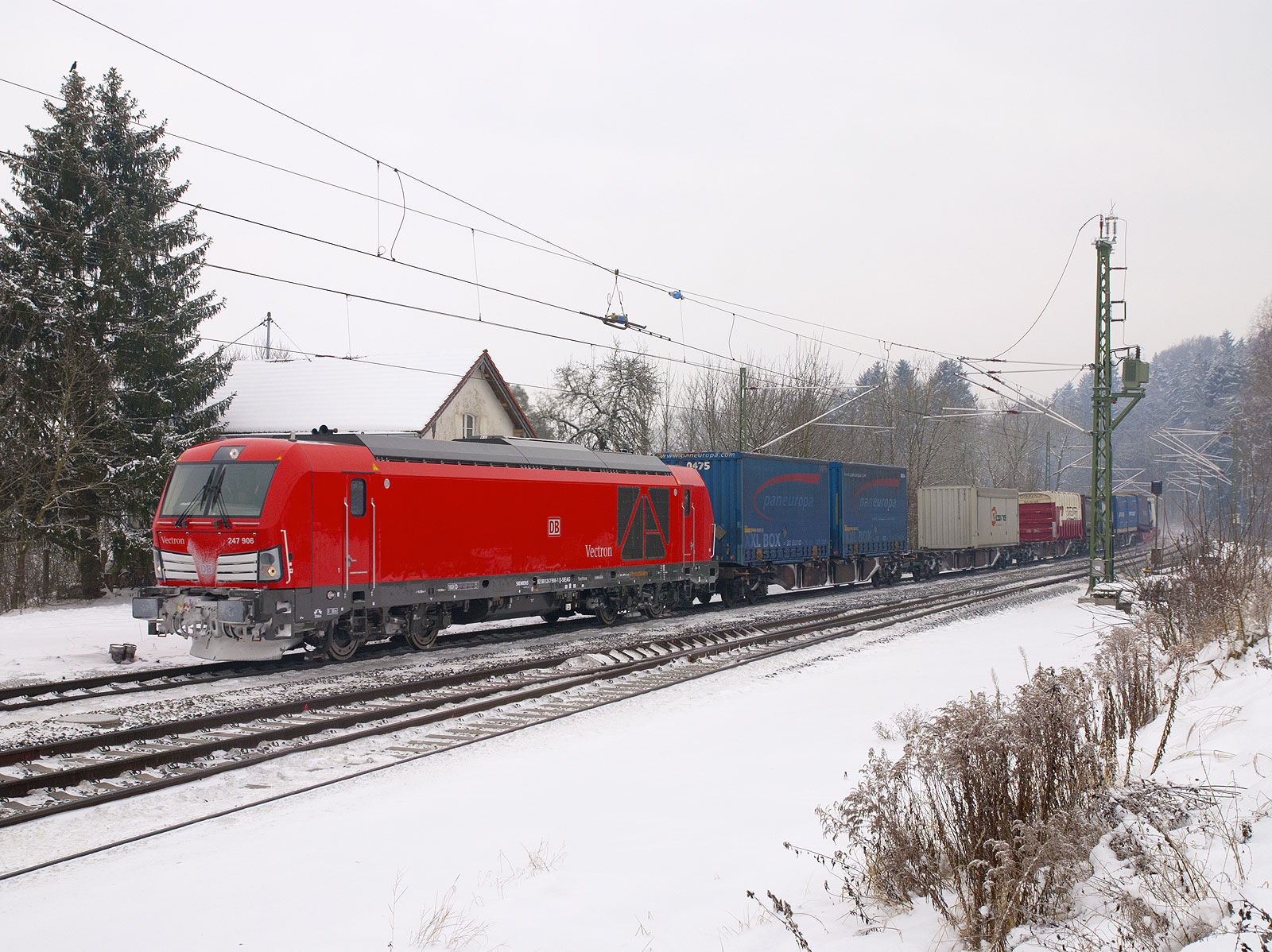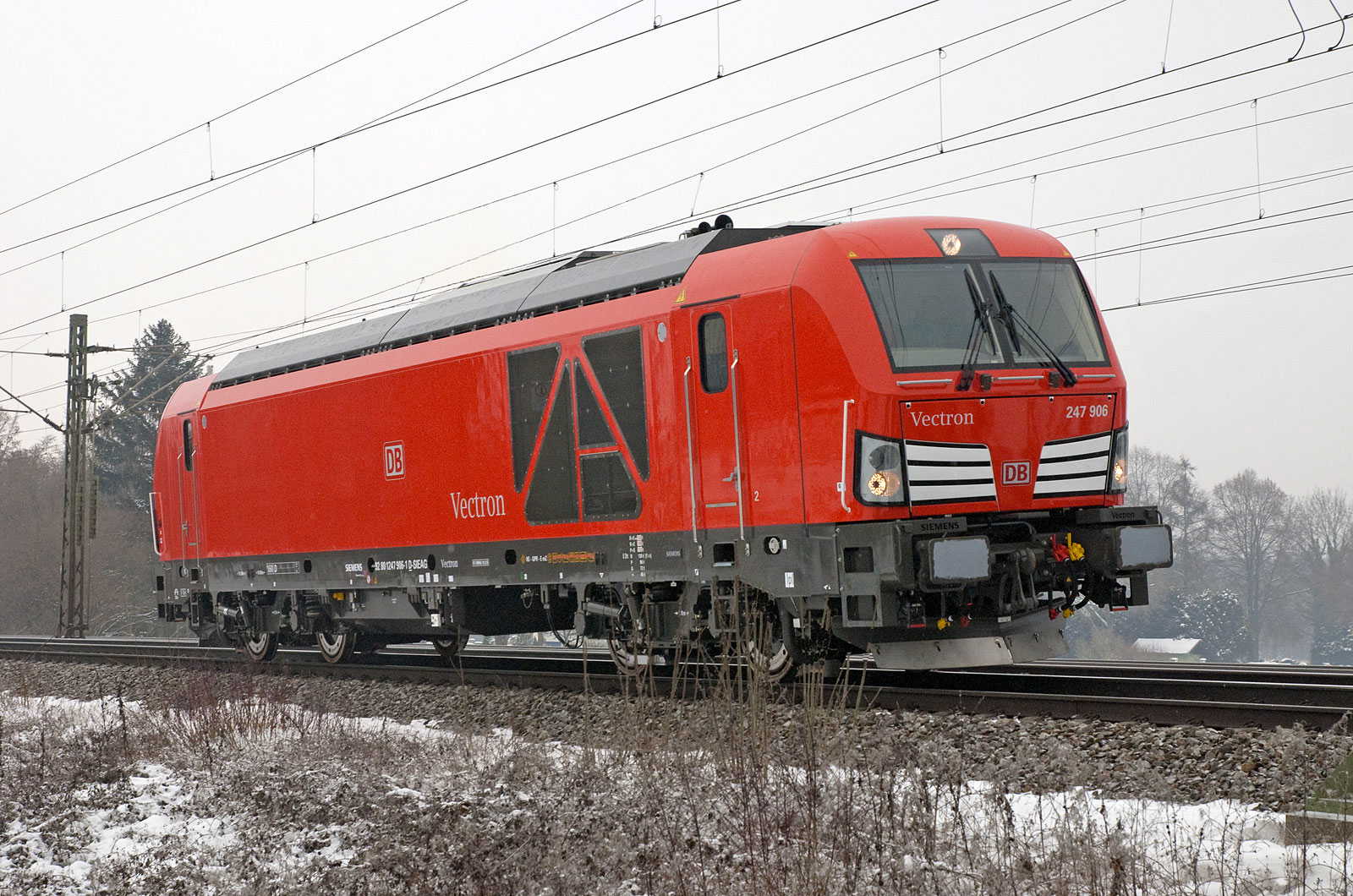 Update 2
On 02.02.2017, Siemens 247 904 and 906 arrived at Leipzig-Engelsdorf together. The two machines, soon to be on hire to DB Cargo, came from München-Allach. In the next weeks, they will be available for test runs and staff training.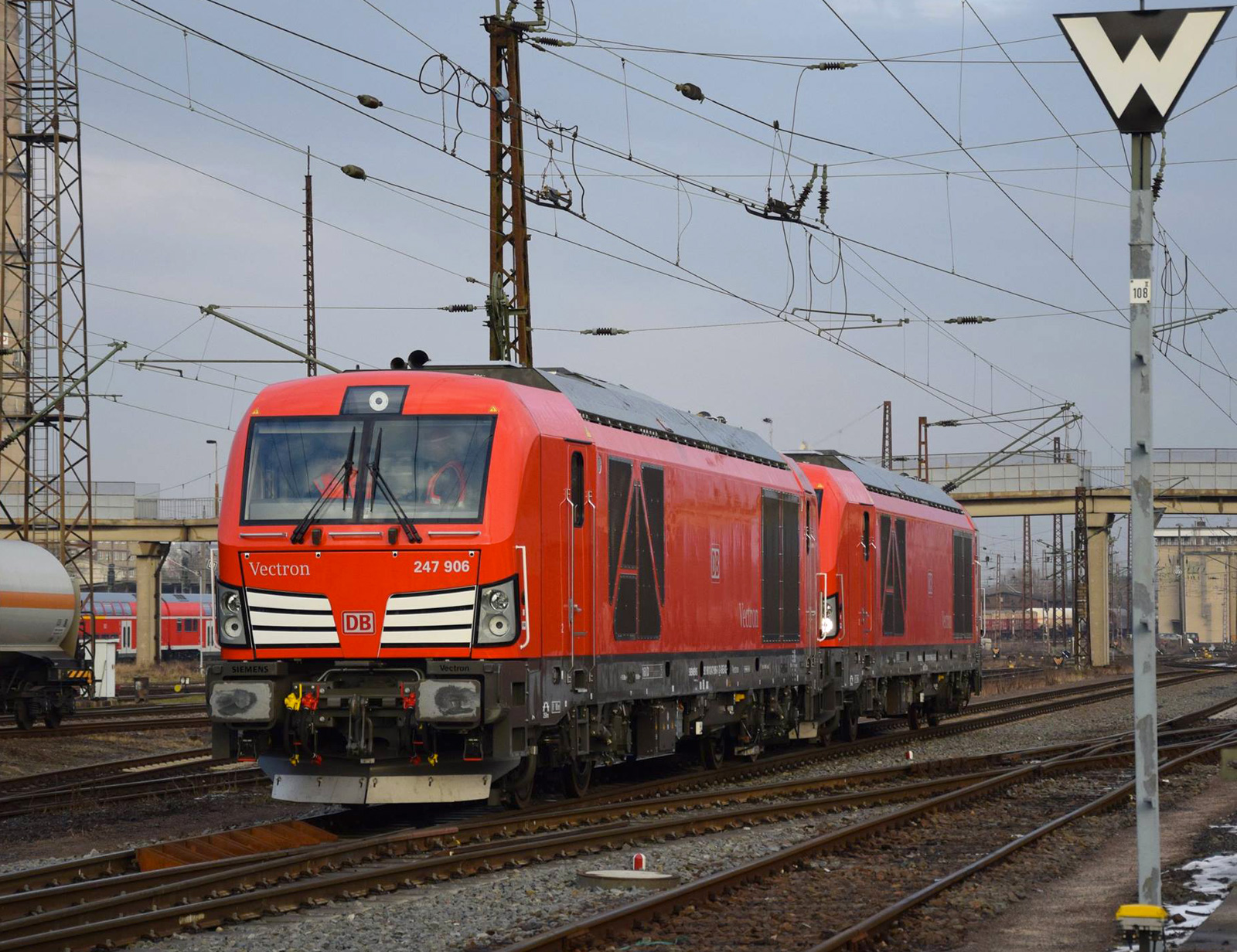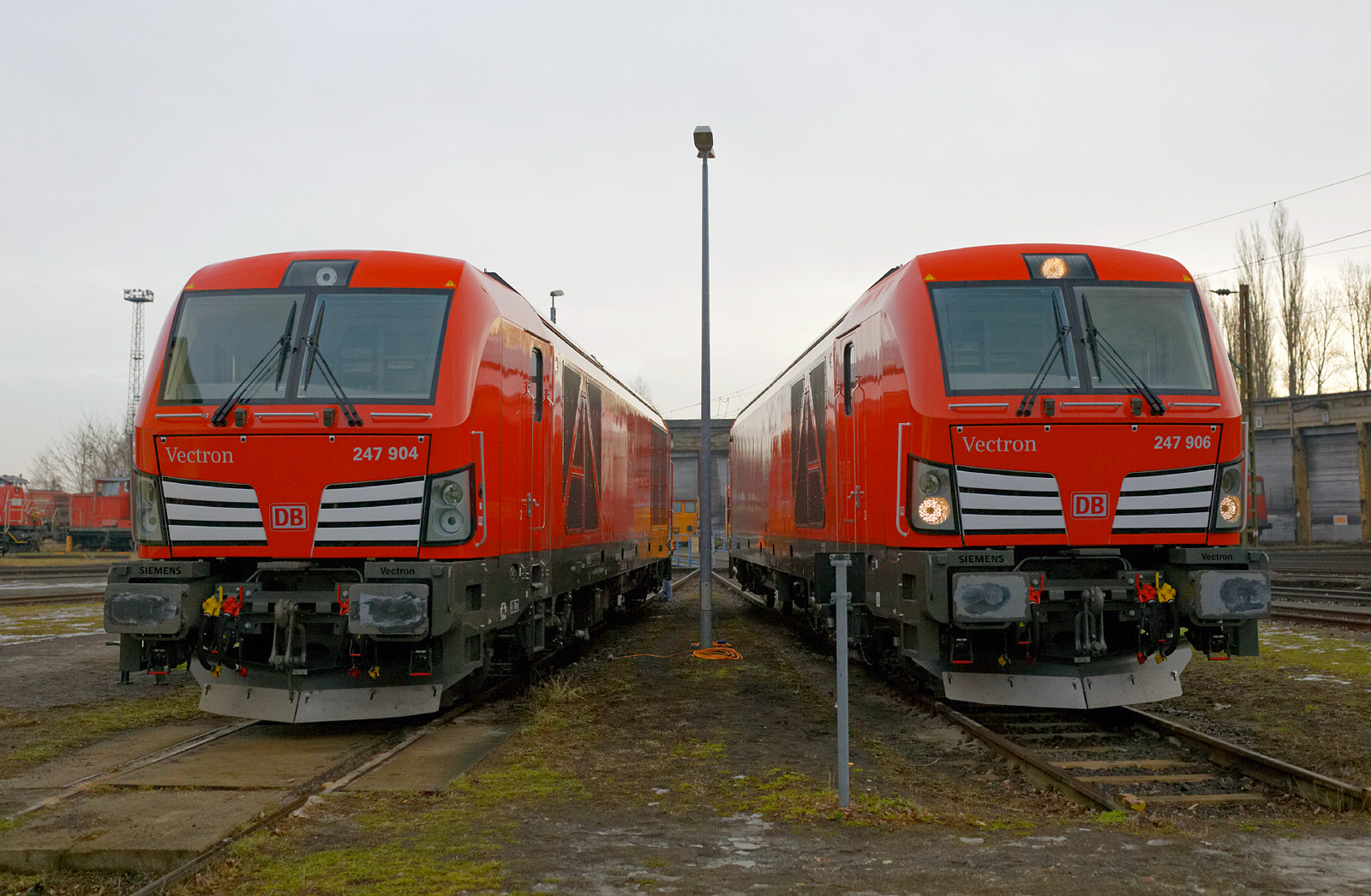 Update 3
On 09.02.2017, Siemens 247 902 and 903 arrived at Leipzig-Engelsdorf together. The quartet is complete.
Learn all about the Siemens Vectron DE on MainlineDiesels.net