Recently, a Polish Pendolino train was tranported from PKP IC's main base in Warsaw-Grochów to Germany. The reason of this unusual transport is the start of homologation tests with PKP IC's ED250 series.
In the video below, made by Marcin Bolek, we can see ED250-001 crossing the PL-DE border pulled by a Freightliner Poland class 66 locomotive:
PKP Intercity is owner of twenty Pendolino trains, ordered in 2011 and produced by Alstom in Italy. After two years of regular service on main national lines, PKP IC wants to connect Poland with the capitals of Austria, the Czech Republic and Germany.
However, to realize this plan, several hurdles need to be taken. Not only technical and administrative issues have to be addressed, also legal ones: PKP IC needs permission from the European Union to operate its ED250s on international routes, as the trains have been financed using EU funding for regional transport in Poland, thus prescribing rolling stock acquired with this money to be used for just that. It is already 'creative' to purchase long-haul intercity trains with this money, but PKP IC did it.
The EU restrictions for the ED250s are valid until 2025. So PKP IC will have to find a political/financial solution here. They seem confident, by sending the ED250 to Germany.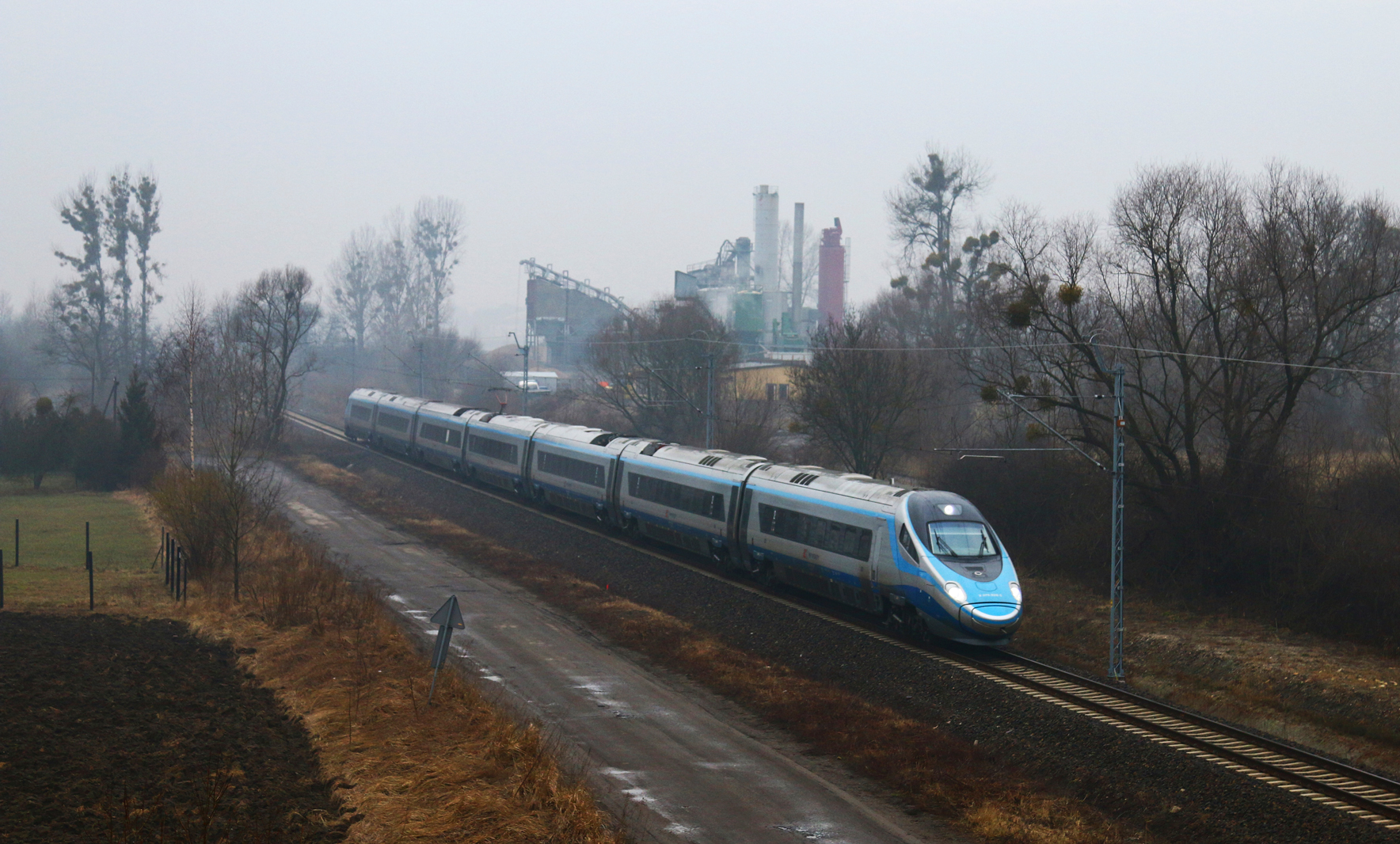 One more thing. If international services start, fewer ED250s will be available for domestic services, thus PKP IC will have to (re-)introduce other rolling stock types. The Pendolinos have contributed to an increase of passenger numbers since the end of 2014.
Learn more about the PKP IC ED250 'Pendolino' on Trainspo.com