Avanti West Coast and Alstom have signed a contract for the refurbishment of the Pendolino fleet. The project was mentioned for the first time last year, shortly after Trenitalia took over the West Coast franchise from Virgin Trains.
This article was originally published on 08.01.2020 and edited on 09.01.2020 (depot and fleet list edits in italic below).
All 56 Pendolino EMUs, that are currently deployed on the West Coast Mainline are to be overhauled, according to a seven-year contract between the Italian-owned Avanti West Coast, and Alstom which is the original manufacturer of the fleet.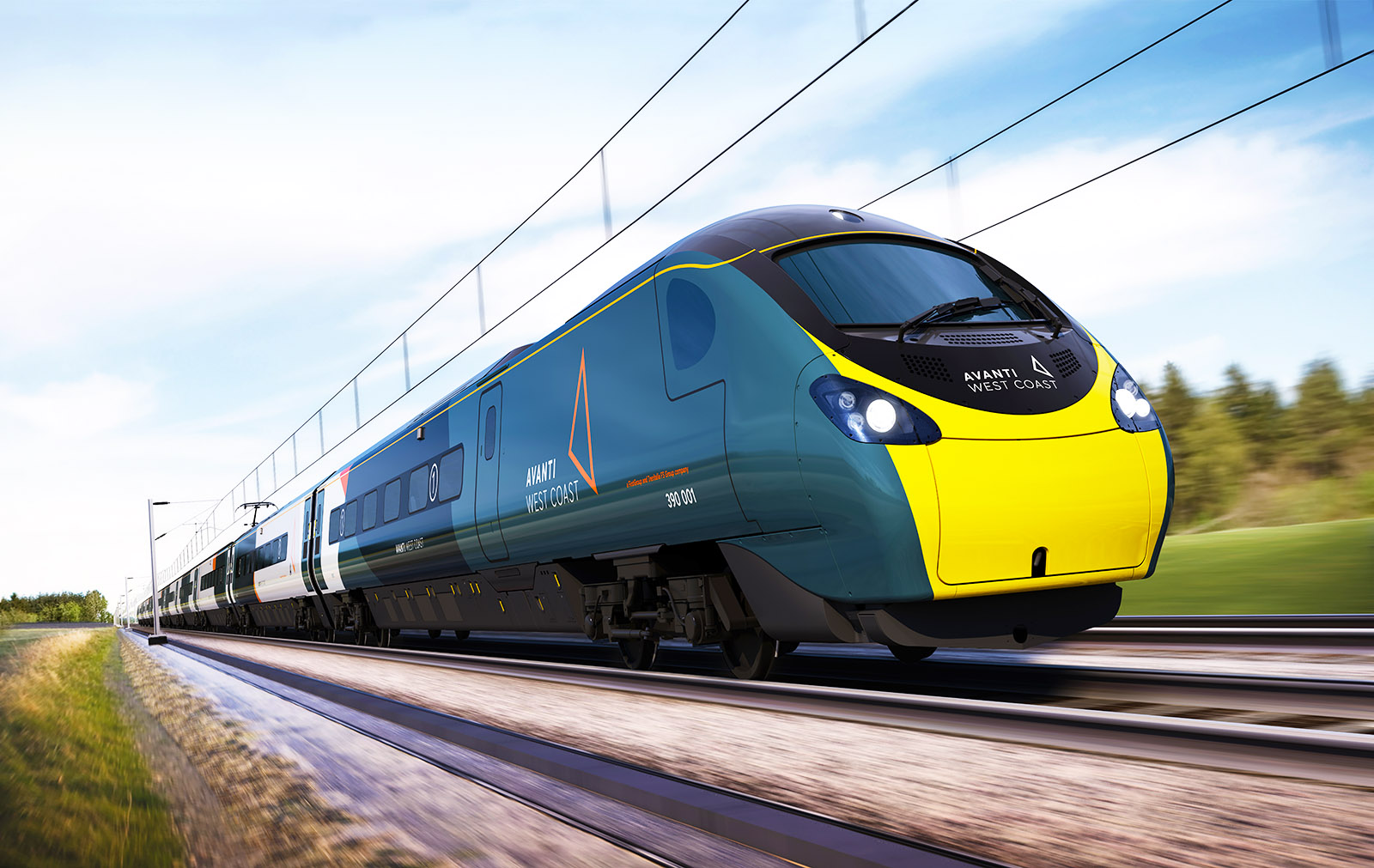 The entire deal is valued at EUR 755 million and includes new and improved maintenance of the trains until 2026, together with the newly ordered AT300 Intercity trains by Hitachi.
"The Pendolino is an iconic passenger train and we're delighted to be giving it a new lease of life. This deal will improve the experience of passengers and ensure the fleet can continue to serve communities up and down the west coast route in the years ahead." – Phil Whittingham, Managing Director of Avanti West Coast
Estimated at EUR 150 million, the Pendolino overhaul will enable the modernization of the onboard facilities of the units, including:
More comfortable seating;
Improvements to the onboard shop;
Revamping of toilets;
Better lighting;
New interiors;
Installation of at-seat chargers;
Improvement of Wi-Fi connectivity.
The overhaul project is also of regional and economic importance. Alstom expects that hundreds of new, high skilled jobs will be created at its Transport and Technology Center in Widnes and at key depots in:
Glasgow (Polmadie);
Liverpool (Edge Hill);
Manchester (Longsight);
Wolverhampton (Oxley);
London (Wembley).
About Class 390
Although operated by Avanti Westcoast, the fleet of Pendolinos, officially known as Class 390, is owned by UK leasing company Angel Trains.