Westbahn on the 'Westbahn'. This week, Stadler Rail newest train for Austrian open access operator Westbahn is performing test runs between Vienna and St.Valentin. This page shows you images of trainset no. 4110 009, one of ten new trains on order.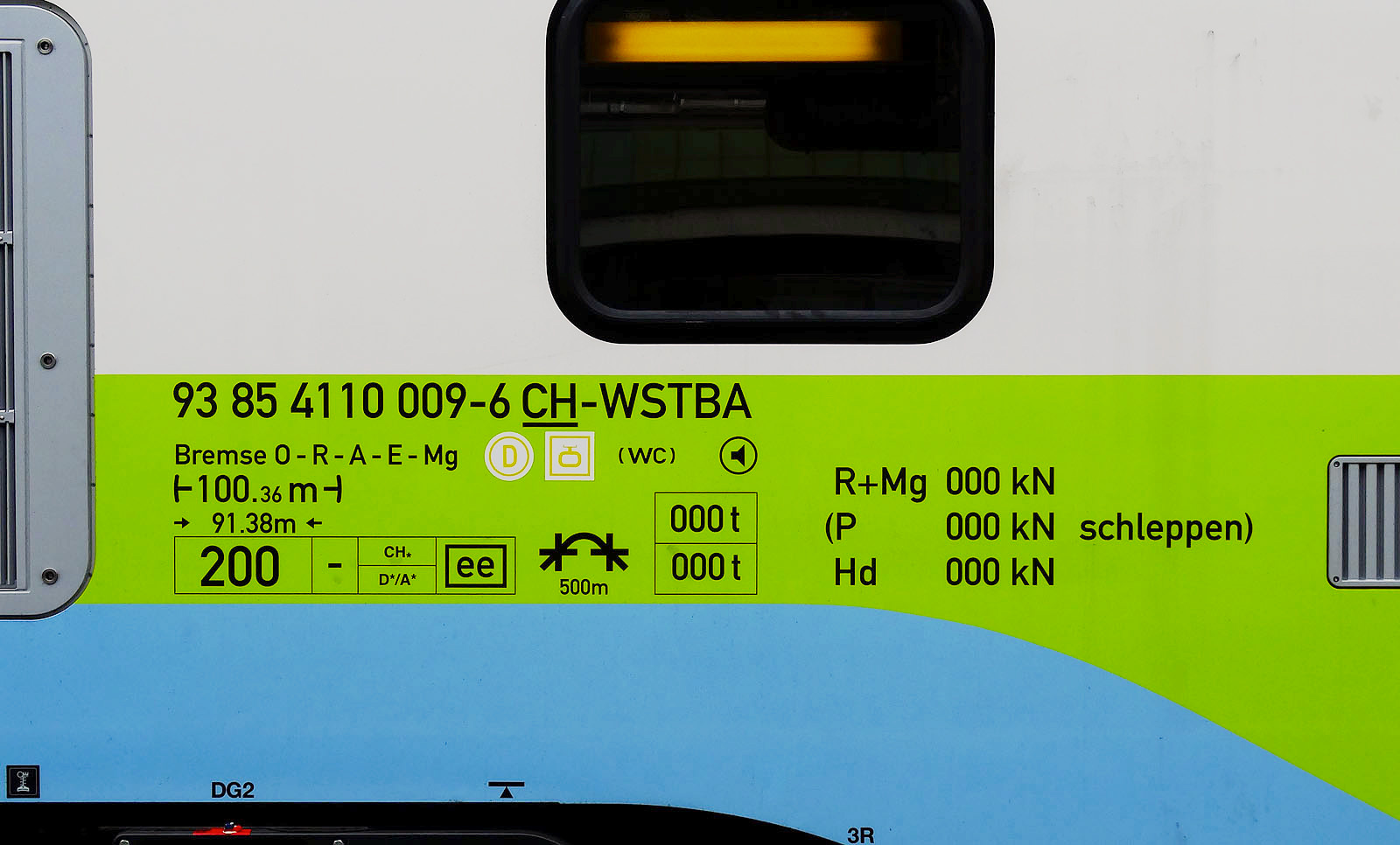 The new batch of trains features many improvements, compared to the KISS trains Westbahn is already operating, of which we described many in this arcticle. Most remarkable, we think, is that Westbahn maintained the 'older' KISS front design as developed for the first generation. Nowadays, Stadler has a new standard design for this double deck platform.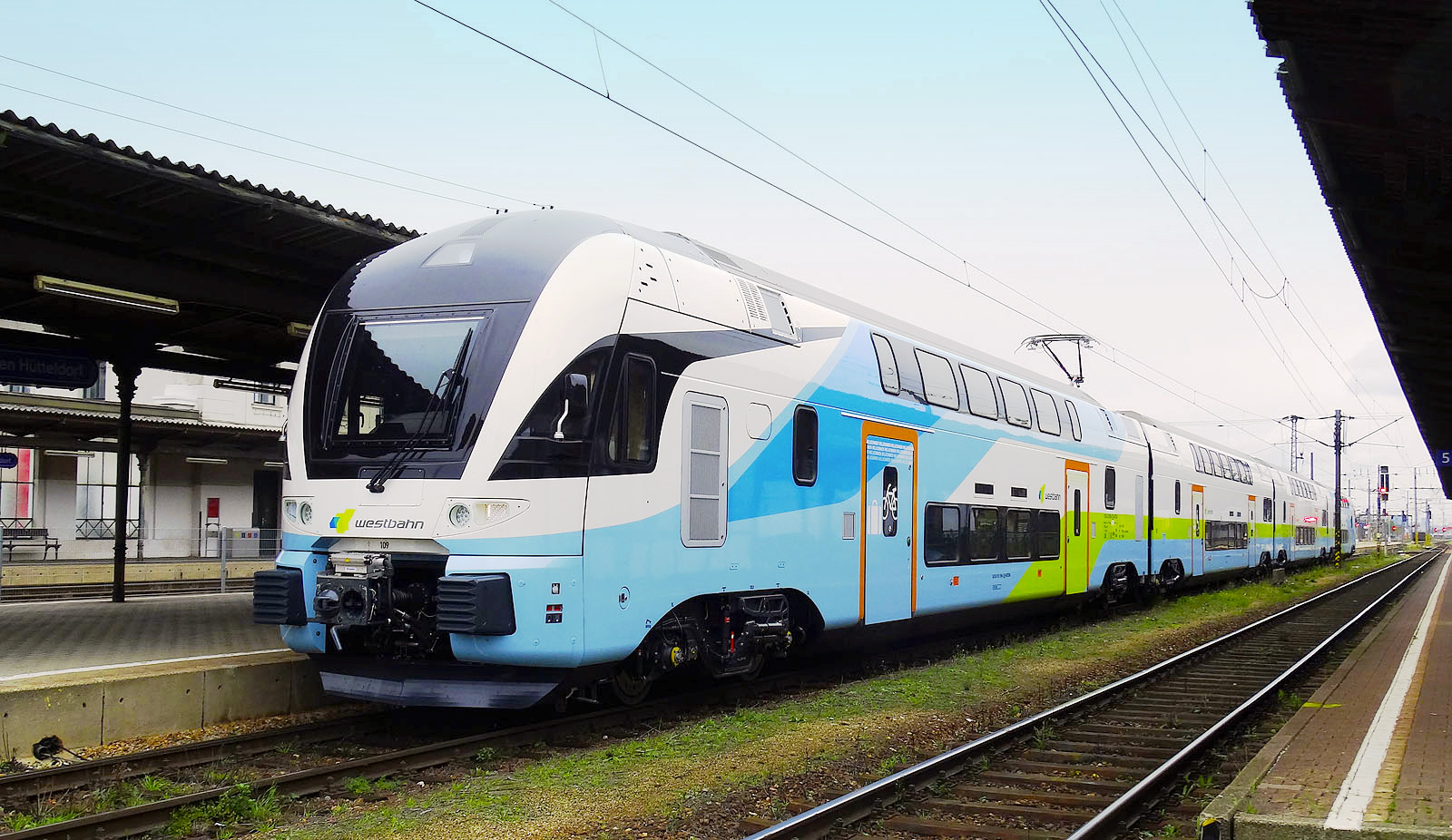 But updated safety regulations, and that fact that Westbahn wants its newest trains to be pressure-tight completely, did result in a different front window design. The image below clearly shows the difference:
[fullscreen]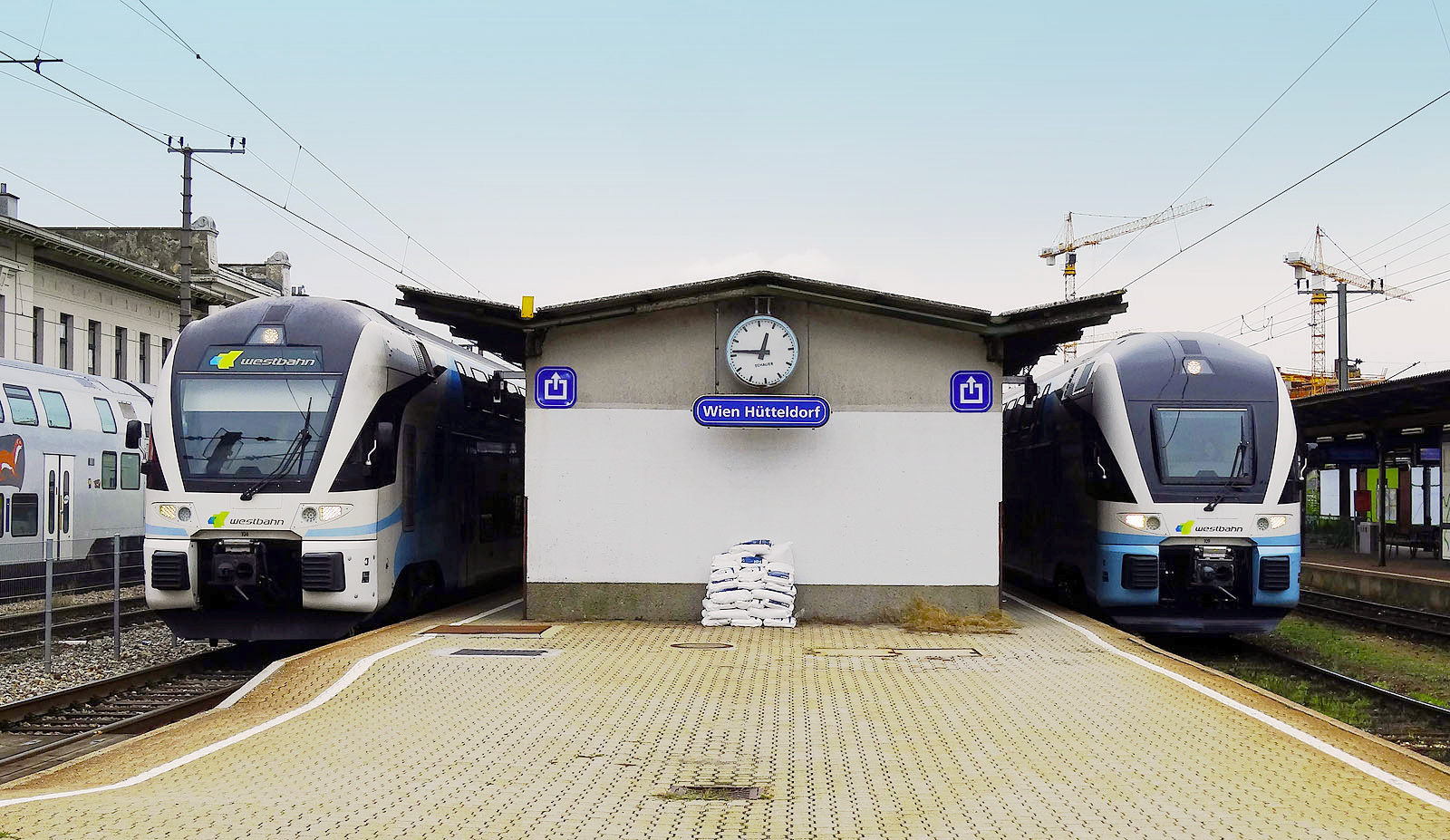 [/fullscreen]
More testing and commissioning will take place during the upcoming months. The first revenue services with the KISS 2 are planned for the summer of 2017.