After becoming insolvent, the German manufactuere of heavy equipment and locomotives Gemeinder was taken over by German Zagro Group. At present, Gmeinder Lokomotiven GmbH is back in business and developing several new shunting locomotives, such as the DE60C Hybrid shunter.
During InnoTrans 2016, it was time for Gmeinder's rebuilt three-axle DE60C to take stage. It has  a lithium-ion battery pack (350 kW), combined with a Caterpillar C13 diesel engine (354 kW). It's total length is 10,280 mm and it weighs around 67 tonnes. The starting traction effort is 200 kN and Vmax 40 km/u.
Interesting is that Gmeinder is also working on a come-back in the market for heavy duty, 4-axle diesel locomotives with a center cab (type DE75 BB). This locomotive will also be available with different powertrains; One or more diesel engines combined, or a diesel engine in combination with a battery pack.
For both the DE60C and DE75BB, Dutch company Strukton Rail is the sub-supplier of the power electronics.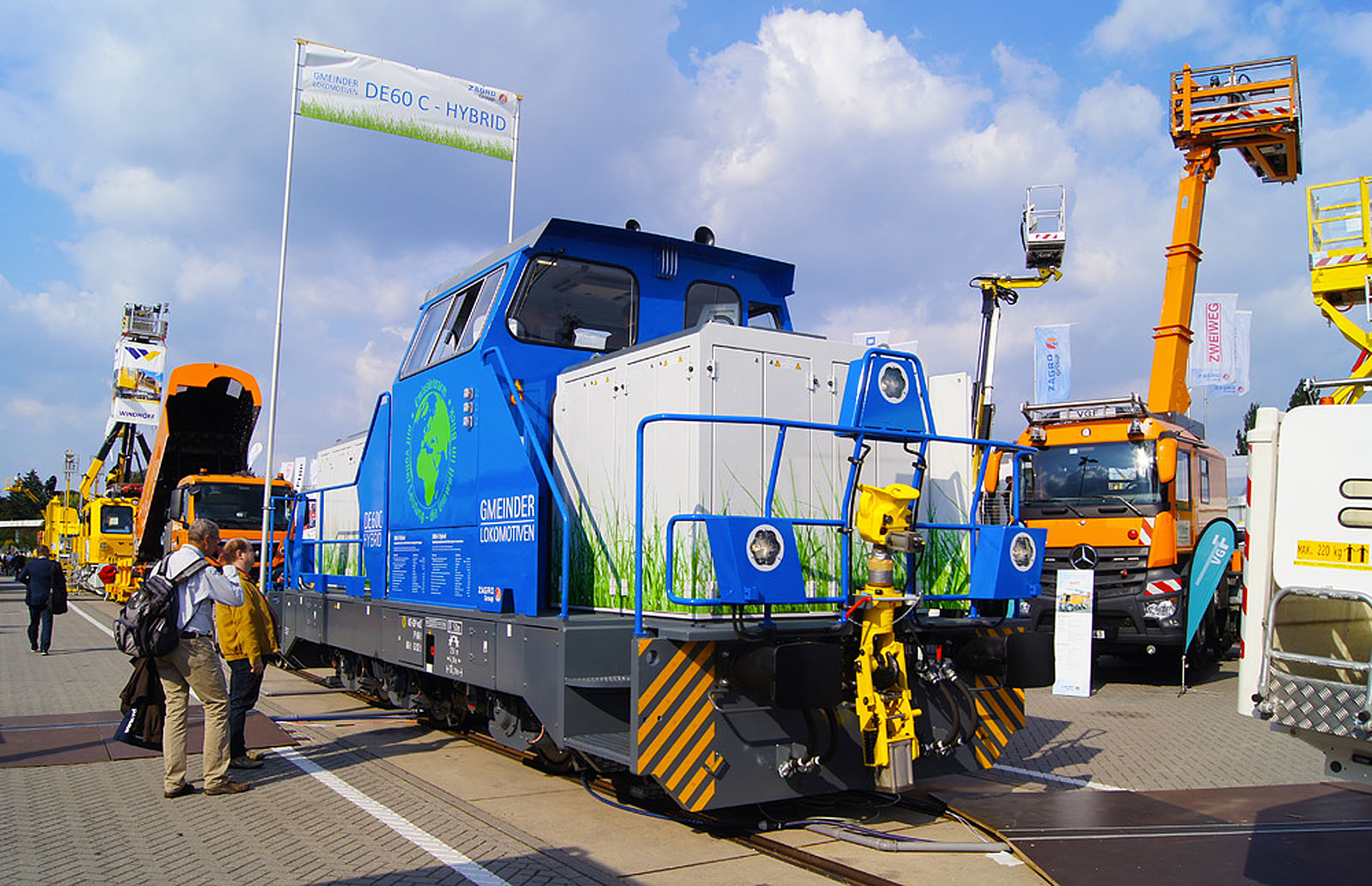 The DE60C Hybrid as presented during InnoTrans 2016 is not a new locomotive. The machine was built in 1991 by Gmeinder as a DE500C type diesel shunter. From 1991 to 2015 it was in service BASF AG in Germany under servicenumber 53. Check its full profile here.