On 16.09.2016, Stadler celebrated the handover of the 1000th FLIRT (Fast Light Innovative Regional Train) train. The 1000th Stadler FLIRT is a 4-car broad-gauge vehicle for Finnish customer Junakalusto Oy.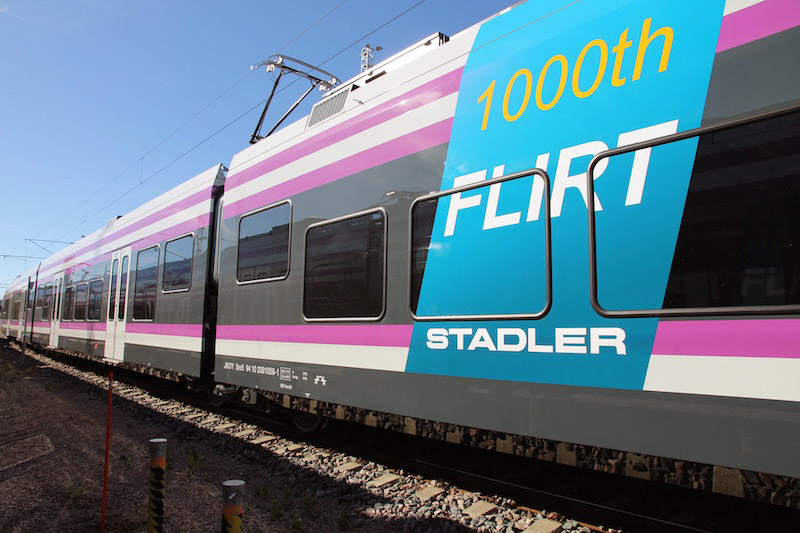 A small ceremony has marked the delivery of the landmark FLIRT at the VR Ilmala depot in Helsinki. It took Stadler Rail twelve years to build and deliver 1.000 such vehicles; The very first FLIRT was delivered to the Swiss railwaus (SBB) in autumn 2004.
Junakalusto Oy ordered its first series of 32 FLIRT multiple-units for the Helsinki suburban train network in 2006. Meanwhile, the fleet has grown to 81 trains, and connects Helsinki city centre and the airport on the newly opened route.
1000th #Flirt-series train manufactured by #Stadler arrived at #PortofTurku with #Finnlines' ro-ro ship. pic.twitter.com/MA6eloTPfu

— Port of Turku (@PortOfTurkuFI) September 8, 2016