The 'Jazz' has arrived in Sicily. On 03.09.2016, the first two new Trenitalia Jazz trains arrived on the Italian island, after crossing the Strait of Messina by boat. Italian state operator Trenitalia has six 5-car trains on order for Sicily. The designated ETR 425.093 and 094 were the first to arrive.
We thank Antonino Romeo for his report and images.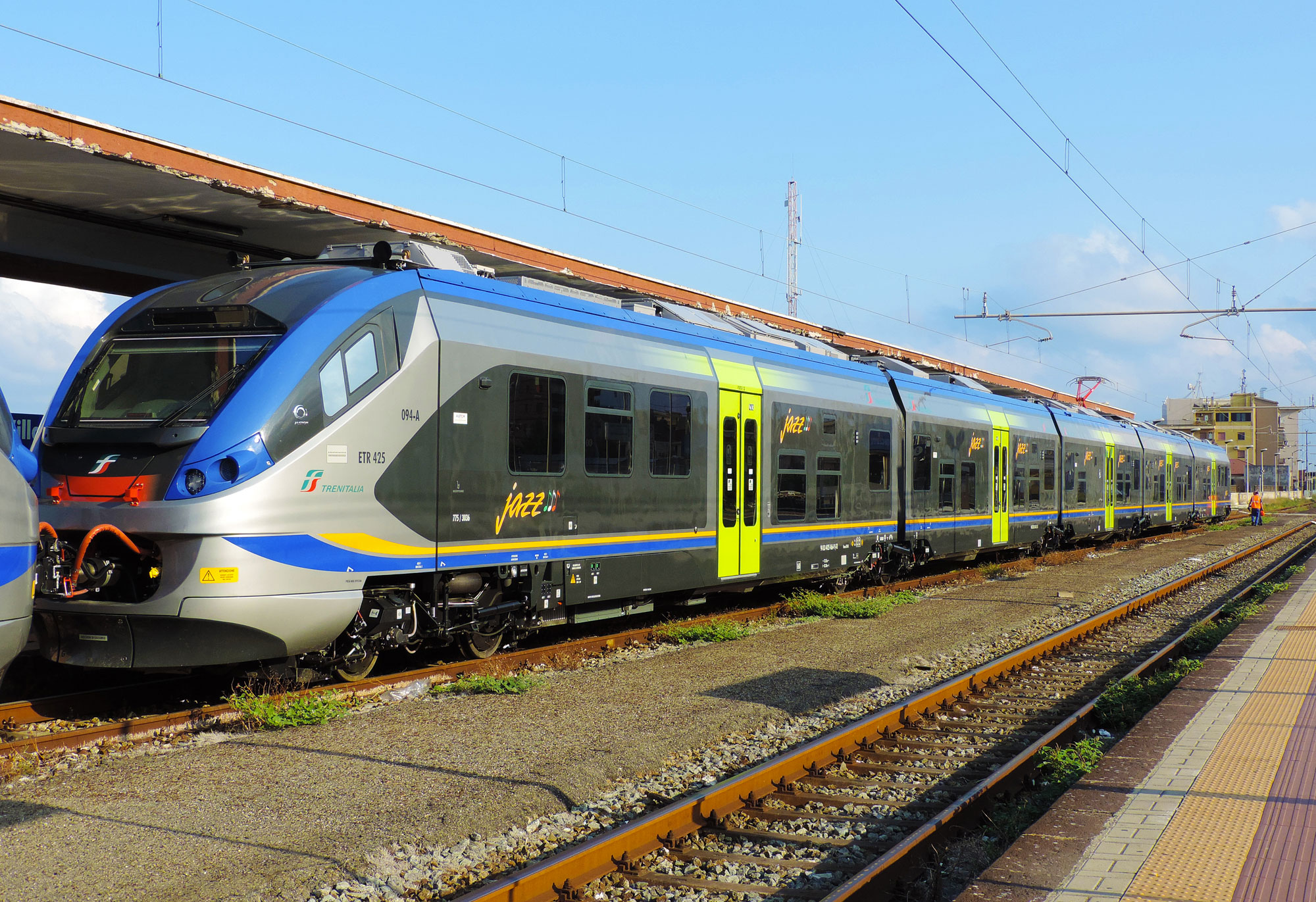 Above we see ETR 425 094 awaiting embarkment behind ETR 425 093. Italian's infrastructure manager RFI has a boat for transporting trains, named 'Scilla'.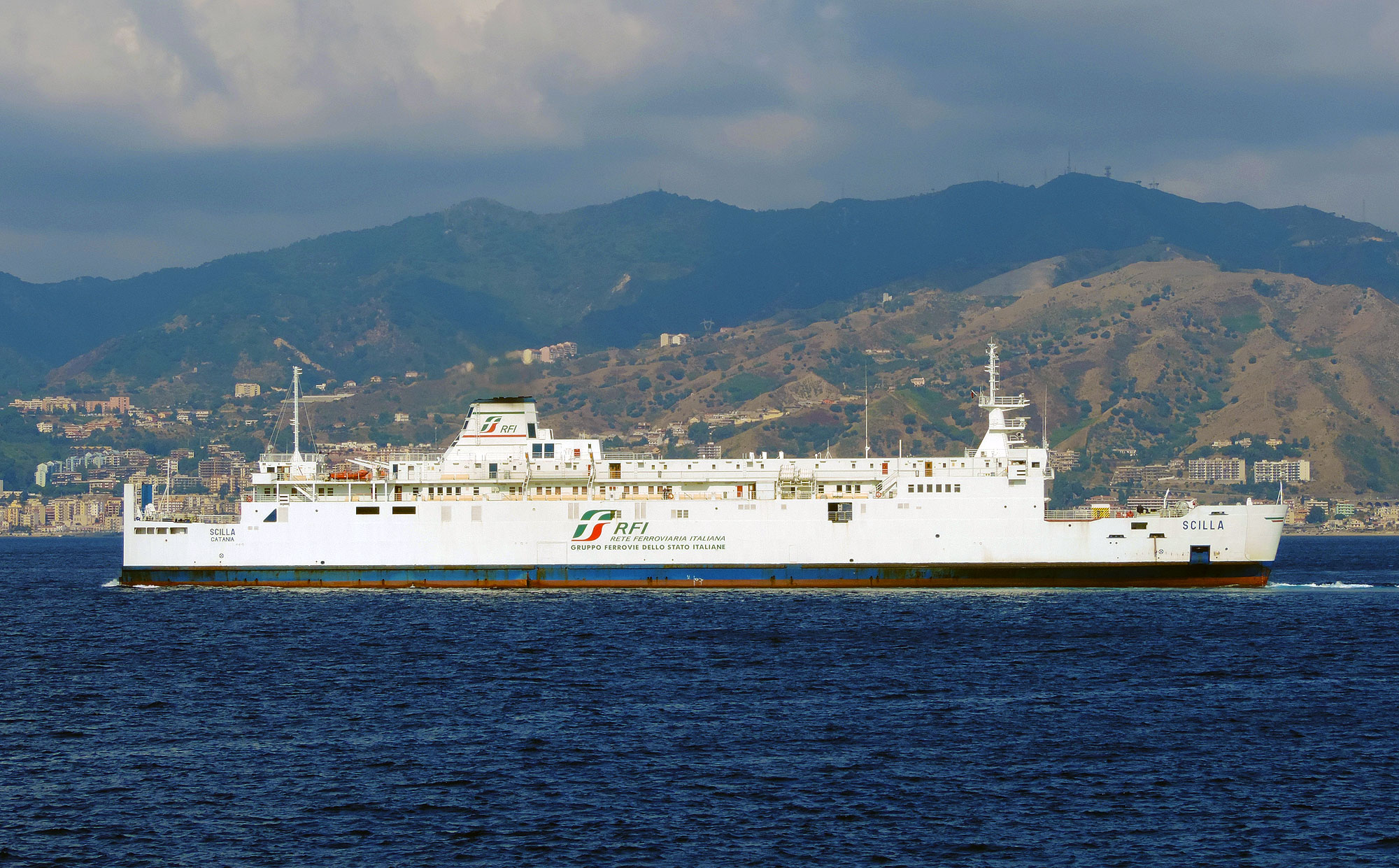 A portrait of the ship during its trip from Calabria to Messina on Sicily. The island is already visible in the background.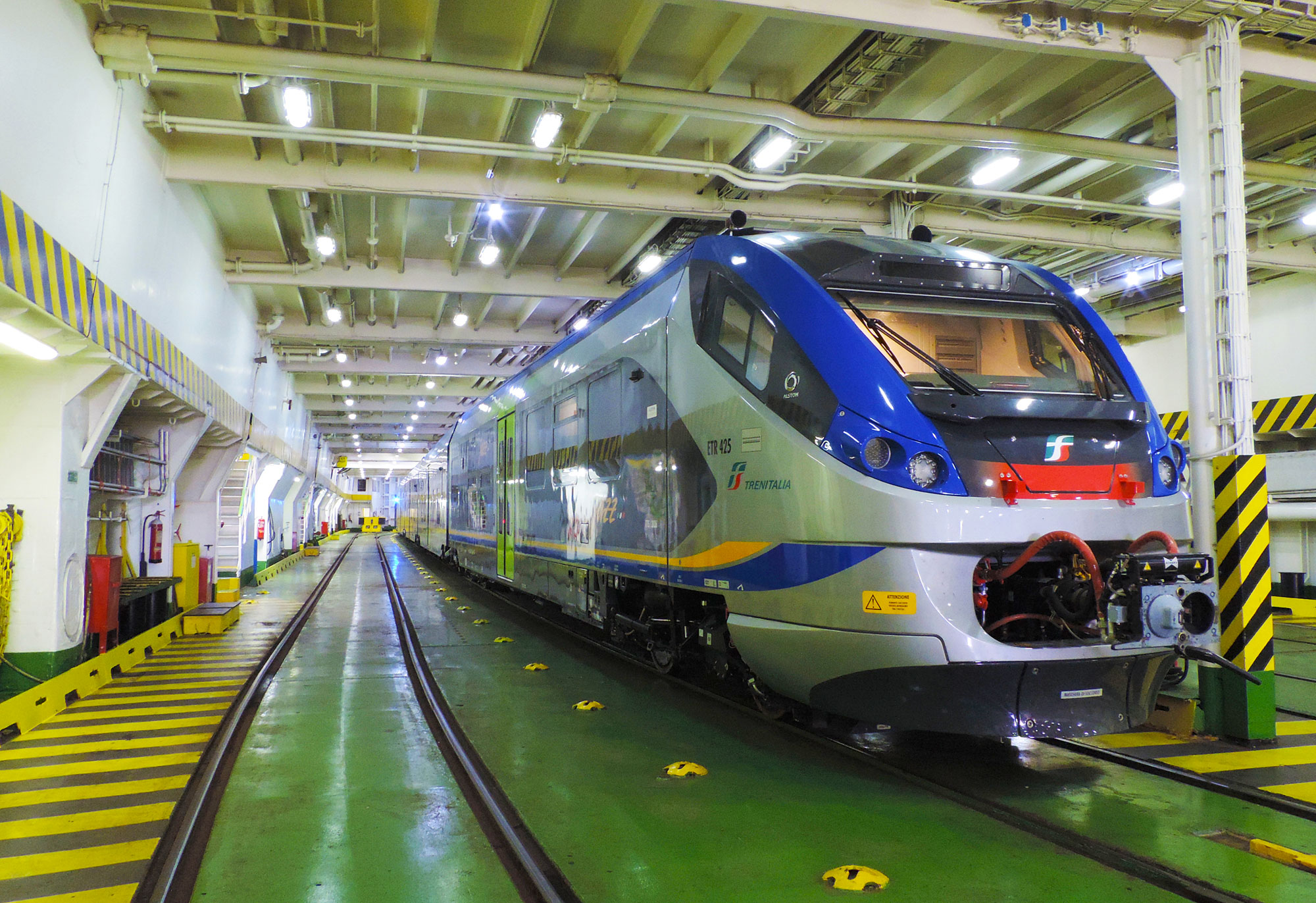 A shot taken on board of the Scilla. It shows train no. ETR 425.093.
The Jazz trains for Trenitalia are a product of Alstom, specifically developed for the Italian market. Alstom uses the name Coradia Meridian for this type. Trenitalia and Ferrovienord (Trenord) are the biggest customers up until now having ordered 4-, 5- and 6-car sets (series ETR 324, 425 and 526). They are mainly used for regional and suburban services and airport express services.