With our update about the new livery for regional trains of Trenitalia we already showed you the new ETR324/425 'Jazz' trains. In total now 72 sets are on order. But not all trains will get the blue/silver livery from Trenitalia. A substantial part (we think at least 30 sets, most likely 35 sets) will get the livery of Trenord, Trenitalia's joint venture with Ferrovie Nord Milano.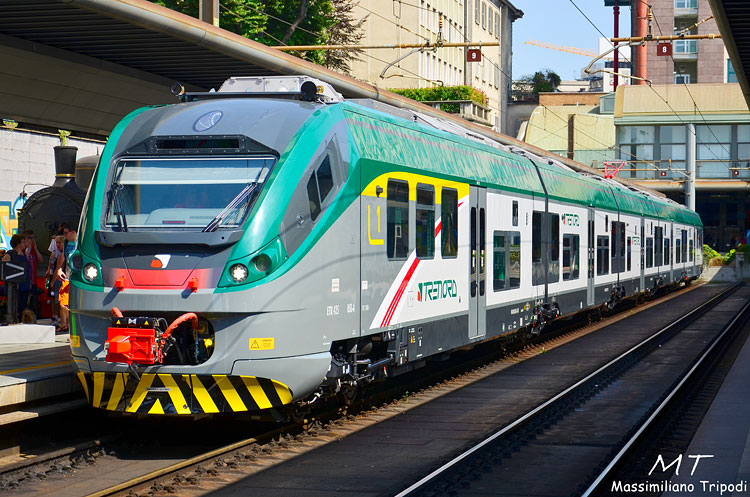 Also, no surprise that the first Trenord liveried ETR425 was on display in Milan last weekend (June 8). The Trenord trains will be used around Milan and in the Lombardy region. The service number of the first Trenord train ETR 425 058.
The 058 is now a 5-car train, but an extra section will be added later. The Trenord sets will also be used a airport service to Milano Malpensa airport. We now show you some impressions of the in- and exterior of the train. Thanks a lot to Massimiliano Tripodi for making this update possible.