Early 2014, Austria-Hungarian rail operator GySEV ordered five 3-car train sets from Siemens. The articulated trains belong are part of the Desiro Mainline product family and are being built in Krefeld, Germany. The first train is the designated 4744 300 (94 81 4744 300/800 A-ROEE) and it was released in July 2016.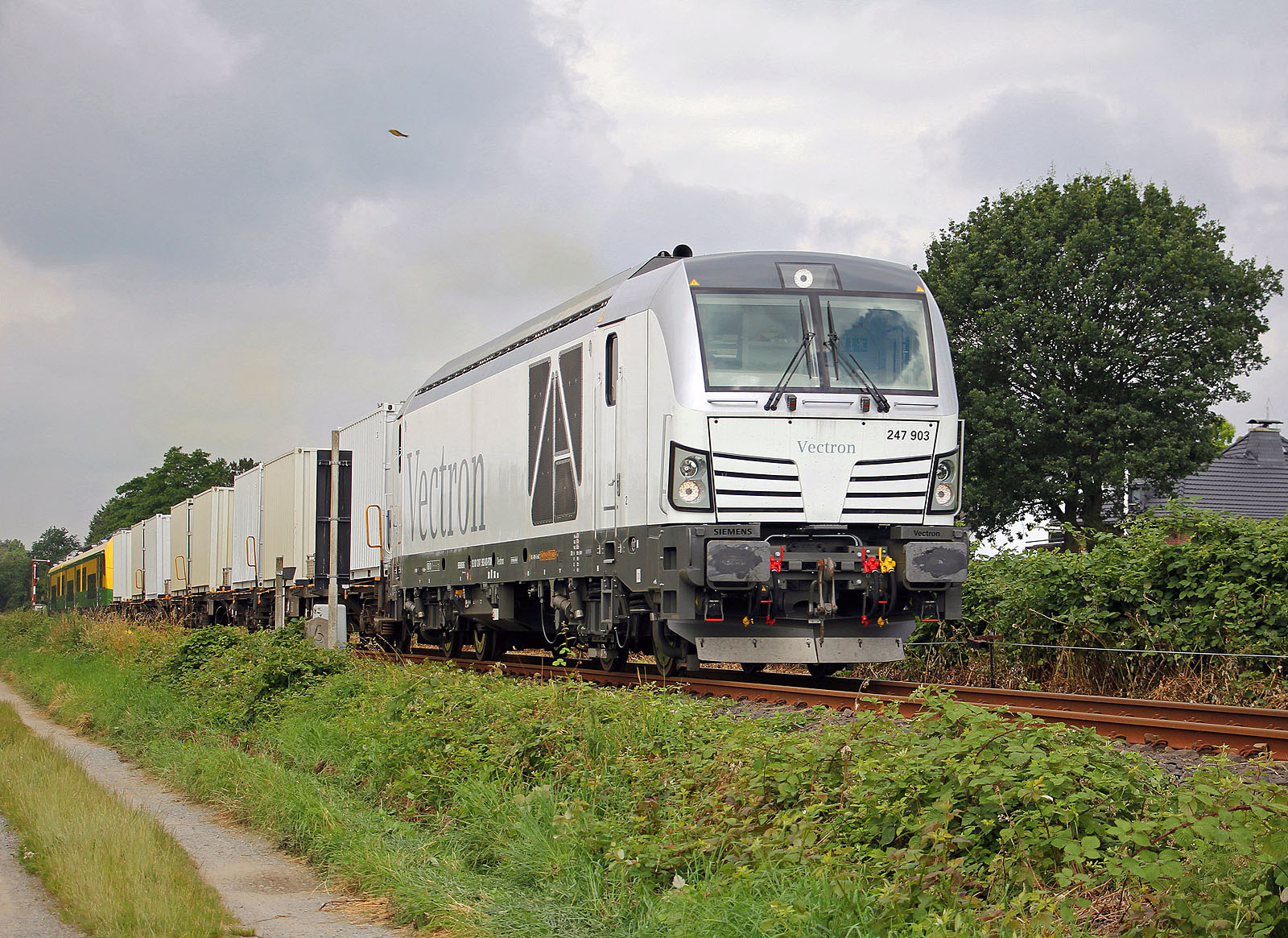 After its completion at the Siemens factories in Krefeld, GySEV 4744 300 was first sent to test center Wegberg-Wildenrath. On 06.07.2016 it was released and pulled to Mönchengladbach by Siemens/PCW diesel locomotive 247 903. From there it continued its journey southbound on its own power.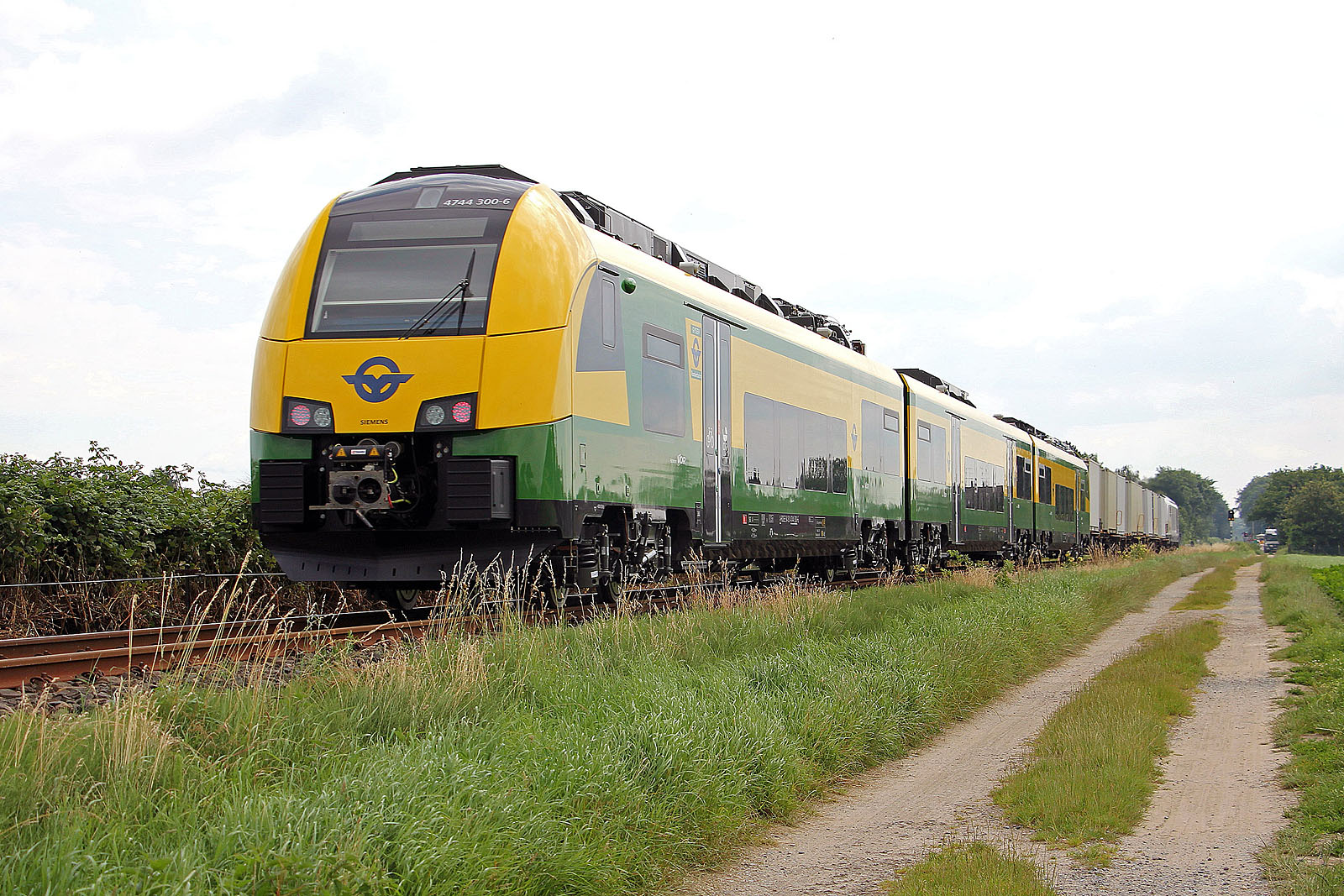 Longer distance train
The new GySEV 4744 series is a dual-voltage train (15 and 25kV AC) for services in both Austria and Hungary. They will operate on the GySEV network connecting Deutschkreuz, Pamhagen and Vienna. With only four doors at every side, and a higher level of comfort for its seated 259 passengers, the trains are specially developed for the longer distances.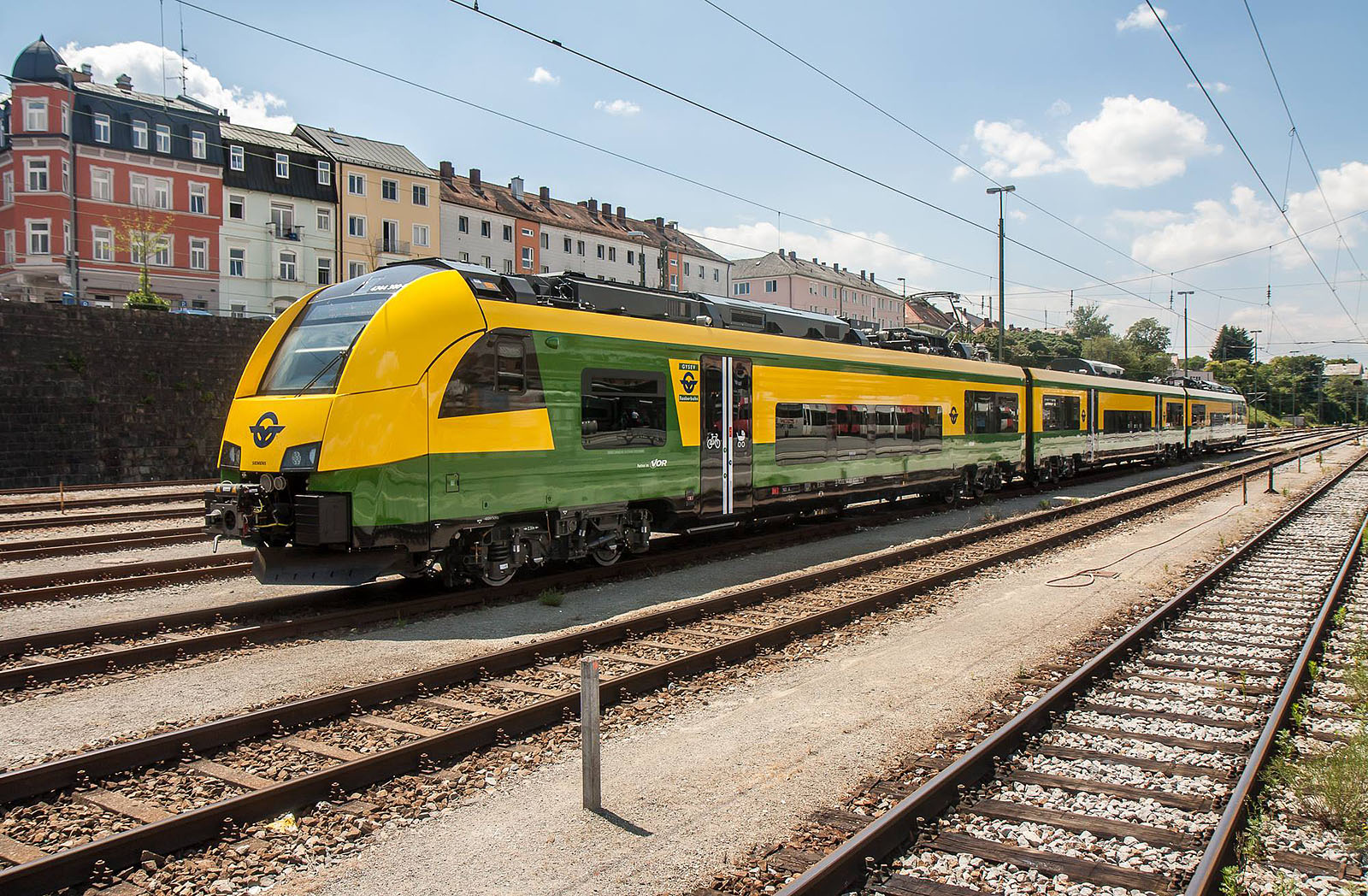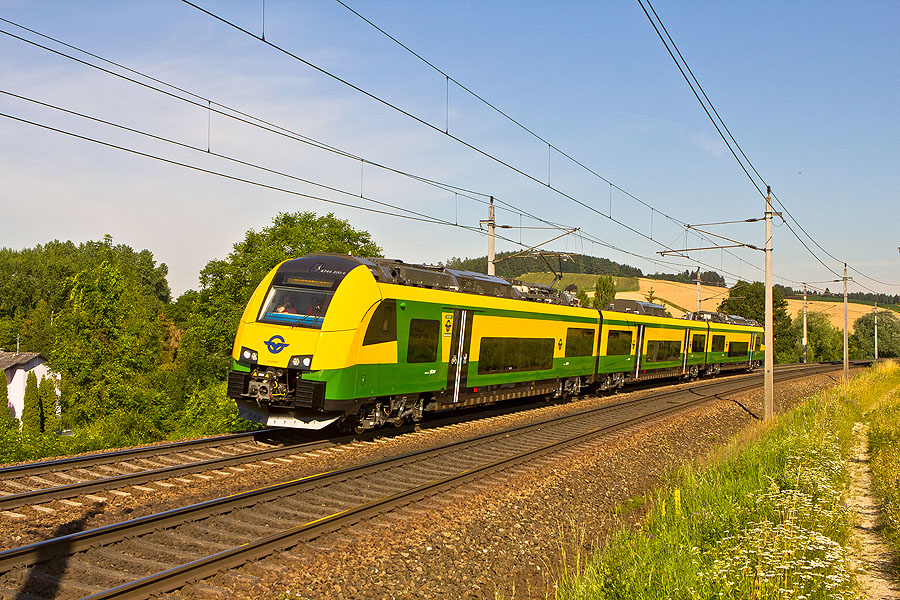 Public debute
On 15.07.2016, Siemens officially handed over the first 4744 to GySEV at station Wulkaprodersdorf (AT). From there a 'Sonderfahrt' was made to Vienna. GySEV is the first in Austria/Hungary to receive the 'regional' version of the Desiro Mainline, having only 4 entry doors on each side, in stead of 6. True, ÖBB already operates similar trains (series 4746) in Austria but they all are of the 'city' version. ÖBB will get 4744s too, but later this year.