Bombardier is developing the new 490 series trains for S-Bahn services in Hamburg. Sixty sets will be delivered. The first trial services are scheduled for 2016. The 490 series are multi system trains capable of running under both 1.2 kV DC and 15kV AC catenary systems.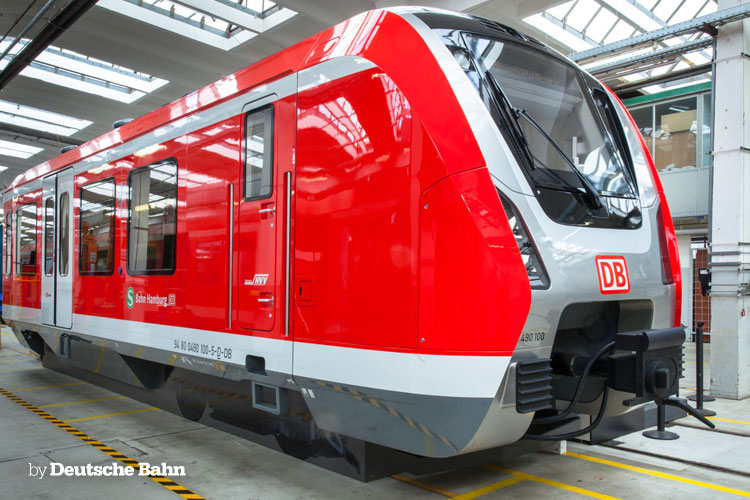 Read the full press statement here.
Today S-Bahn Hamburg, a subsidiary of Deutsche Bahn, presented a full size mock-up of its S-Bahn train of the future. Saving energy and high quality are the focus points of this project.
When looking at its exterior, one feature is of the 490 series design is remarkable, its light grey/silver front. No other DB train design has this, except for another train series in service of the Hamburg S-Bahn: the 472. And exactly this type will be withdrawn when the 490s arrive…