This article was originally published on 26.07.2022 – and updated on 28.07.2022 (new details added; scroll down to see them)
advertisement

---
It has been a long chase, but now it's over. For several years now, Railcolor News had been following the production of DE 18 locomotives for Akiem and SNCF Réseau. Finally, machine number 44 has been seen out for tests near Kiel this month.

Production was going steady, then there was a year of silence, and now it's finally complete. In mid-July, Berthold Hertzfeldt caught the final locos from Akiem's order to CRRC-Vossloh intended for the French railways.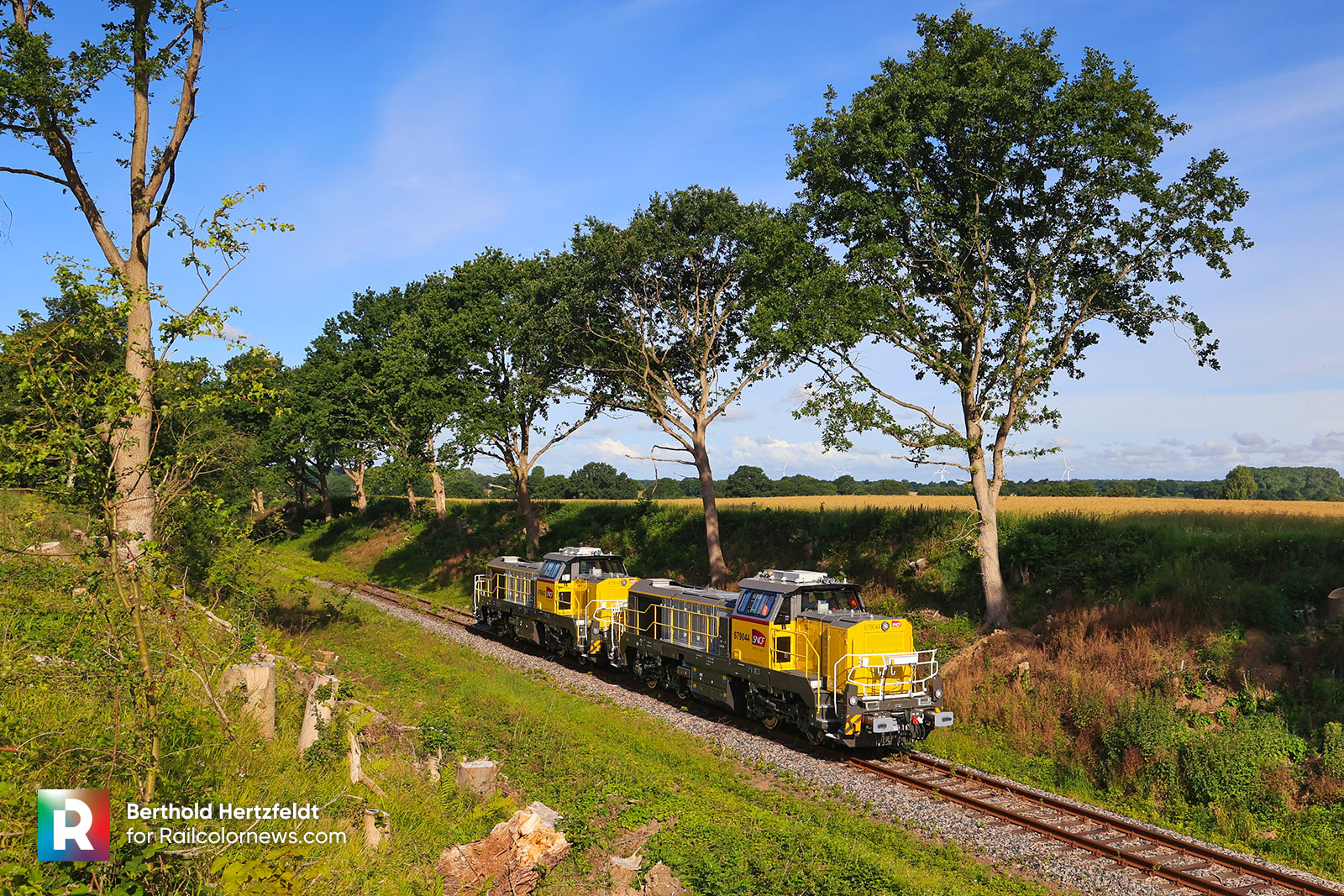 At the start of 2022, we witnessed unit '679033' on tests. Half a year and 11 locos further, we meet '679044', the very last of 44 DE 18 mono cab diesels wearing the specific yellow/gray livery of SNCF Réseau. The tests depicted in this article took place in Altenholz-Klausdorfnear Kiel.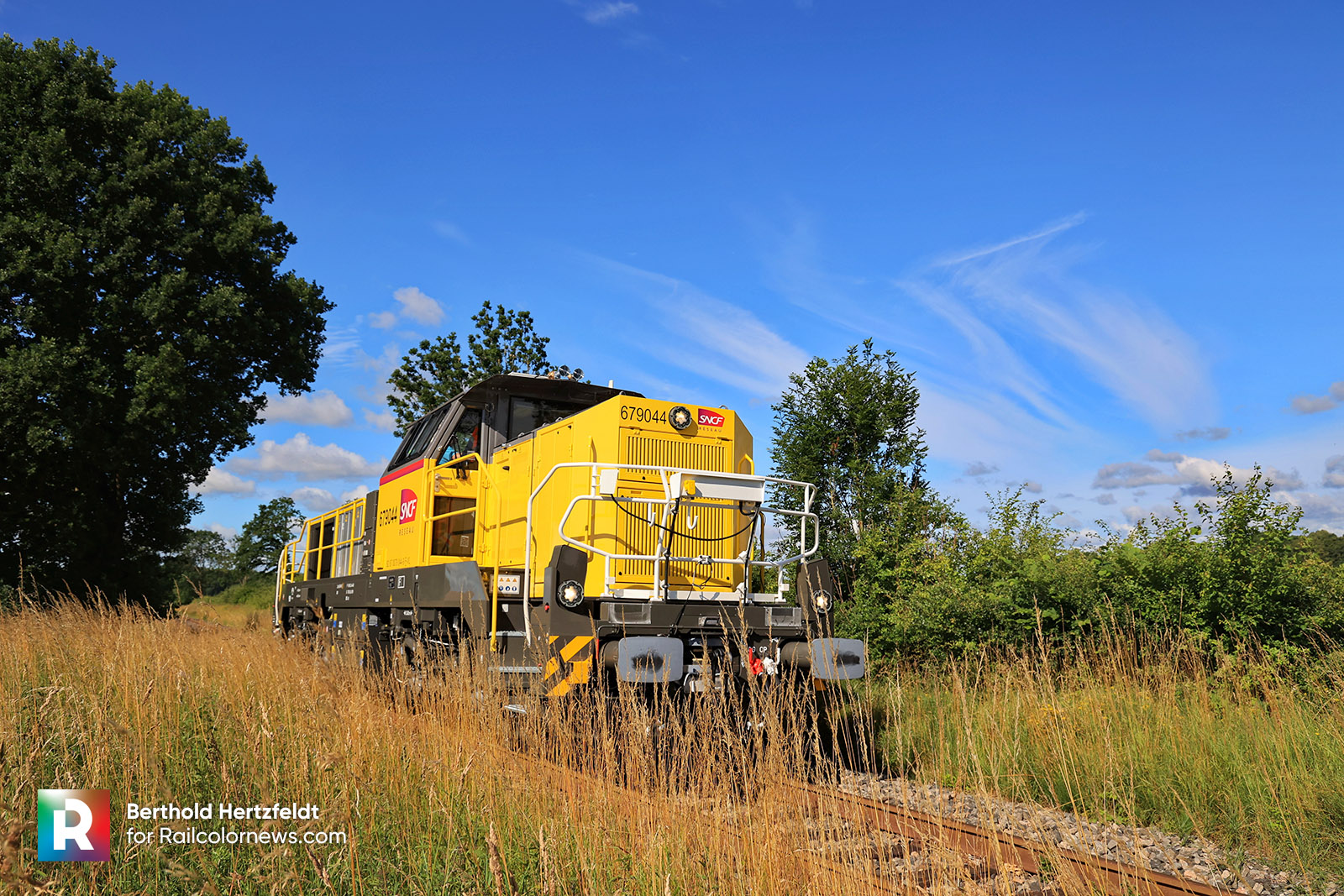 It is expected that after a transfer to Neumünster (DE) the last batch will be soon transported to France.
Update 28.07.2022
On 27.07.2022 the final batch, consisting of 679042, 43, and 44 was seen transported by SEL 181 204, as part of a car train near Düsseldorf. This effectively concludes DE 18 deliveries as part of the Akiem/SNCF Réseau order. But Vossloh-CRRC is already working on more locos.
Stay tuned for updates and in the meantime check our updated DE 18 [Data] page which now includes the factory numbers of the entire Akiem/SNCF order.
---
For an overview of all DE 18 deliveries for Akiem, click here. This is how the project started:
[FR / Expert] BB 79000: the new Akiem locomotives for SNCF Infra [updated]