advertisement

---
On 29.08.2023, Trenitalia unveiled the Intercity with E.414 dedicated to the TV program "Italia's Got Talent". Let's get to know these Italian 'locos' better.
The two units that received the new stickers are the E.414.138 and the E.414.153: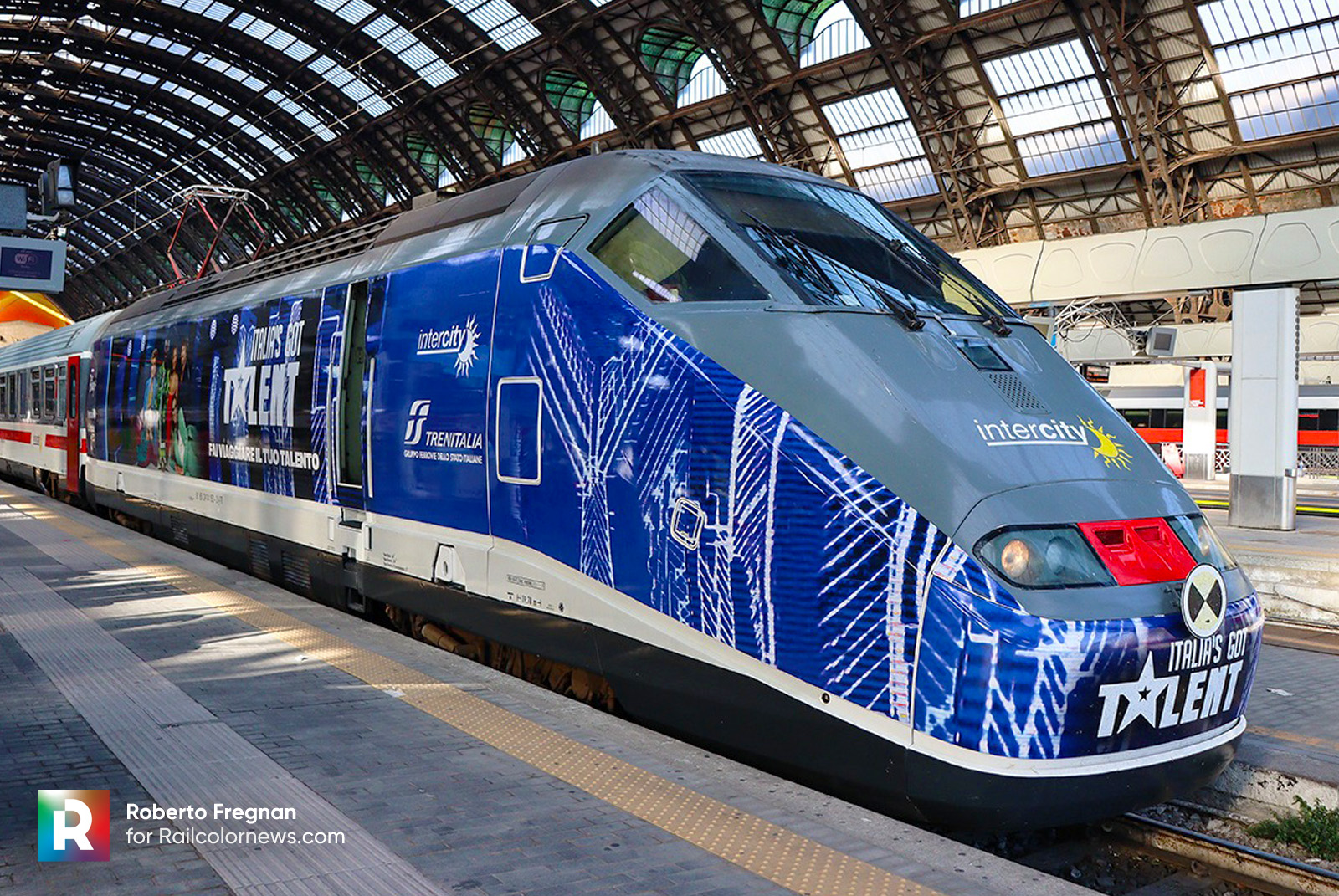 The locomotives have the "Italia's Got Talent" design, including pictures of this season's presenters and judges, on both sides. During the presentation at Milano Centrale, the E.414.138 was also autographed by all six stars of the program.
It is not the first time that the world of entertainment and Trenitalia met, but it is the first time it has happened for a successful TV program that will start a new season on 1 September.
Trenitalia class E.414: the story
In 1992 Italian Ferrovie dello Stato ordered sixty class E.404.1 power cars from the TREVI consortium, for 3kV DC, which became part of the (30) ETR 500 very high-speed trains for the line Napoli-Milano.
Curious: The E404.1s had a maximum 300 km/h speed, while at that time only one high-speed line was open: Rome-Florence for 250 km/h…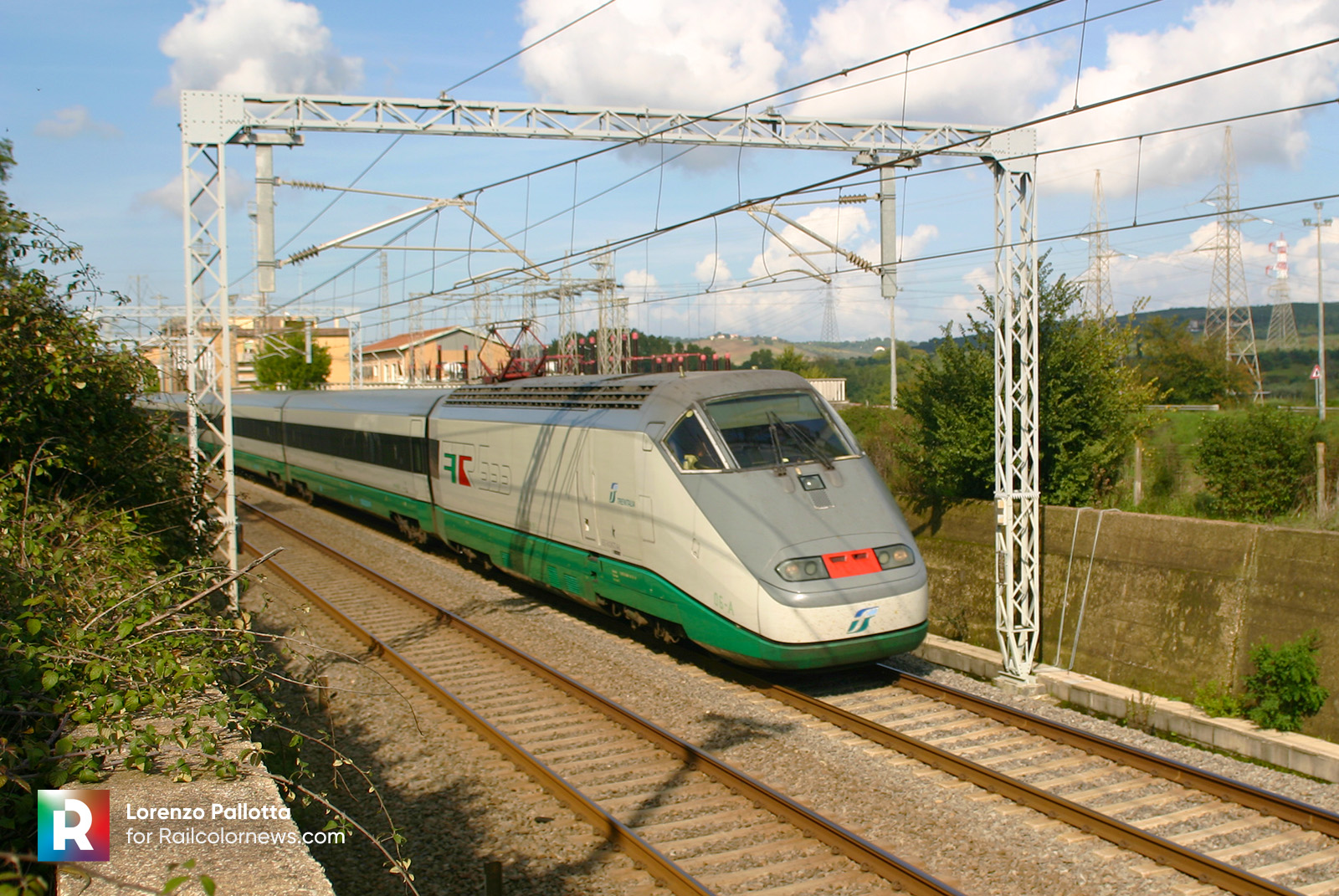 With newer high-speed lines being equipped with 25kV 50Hz AC catenary, Trenitalia decided to:
Replace the E.404.1s with sixty new class E.404.5 power cars (3kVDC + 25kV 50Hz AC);
Buy sixty more power cars of class E.404.6 for thirty brand new ETR 500.
Consequently, Trenitalia decided to re-equip the E.404.1s for services with "normal" passenger coaches in sandwich formation with a maximum speed of 200 km/h. Starting in 2007, all the power cars were transformed, except for E.404.112, which was scrapped following an accident in 2005.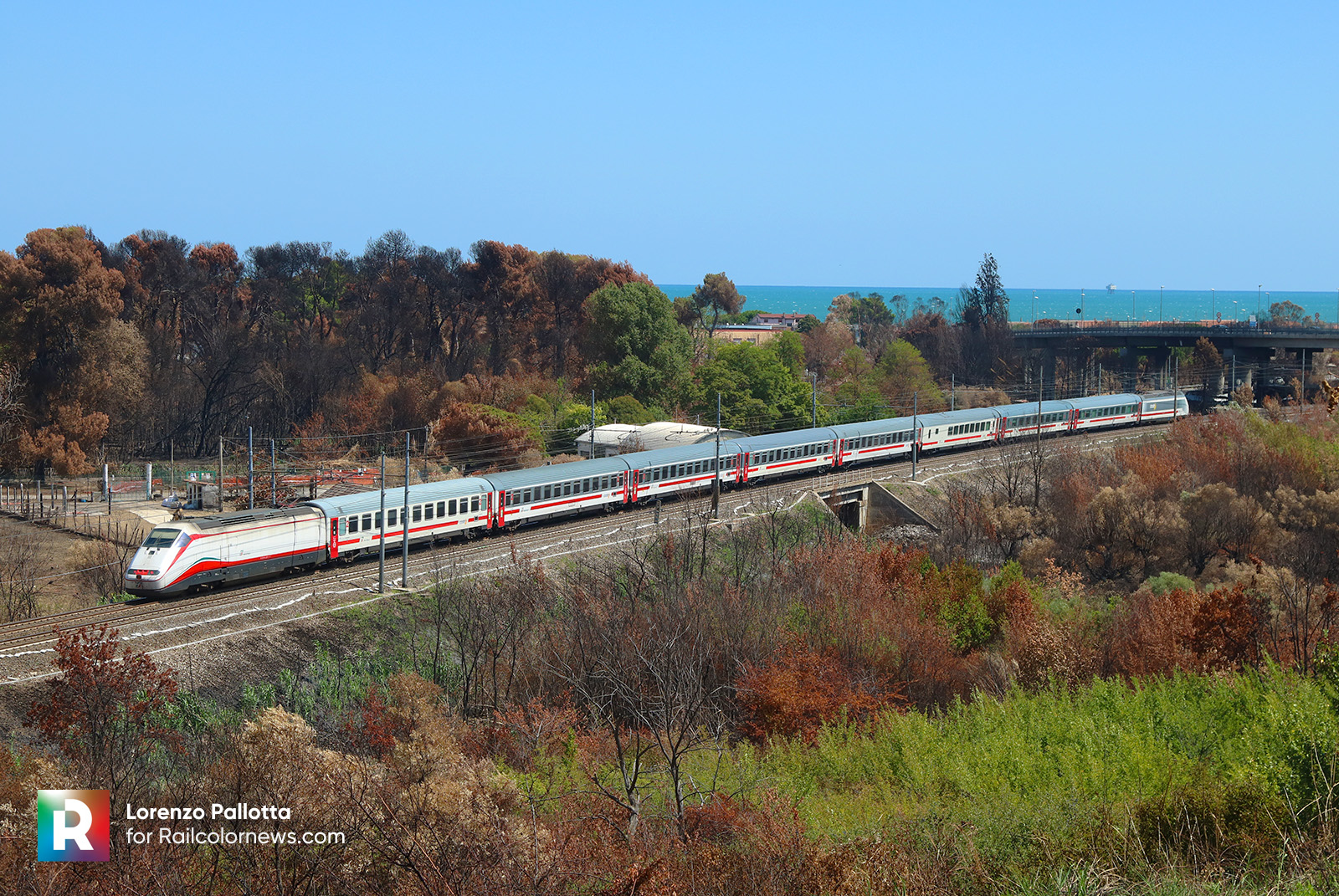 So far, the 404.1/414 has worn three liveries: EuroStar City Italia, Frecciabianca, and Intercity Giorno. At the end of August 2023, the situation is that 57 locos have the Intercity Giorno design, and only two have the white/red Frecciabianca livery  (E.414.128 and E.414.147).
Other commercial/promotional liveries (of the past):
E.414.100: Strange World (movie);
E.414.108 and .130: Agenzia Nazionale del Turismo (Italian National Tourism Agency);
E.414.116 and .137: The Ocean Race ( sailing's greatest round-the-world challenge);
E.414.118 and .123: Giro d'Italia (multiple-stage bicycle race);
E.414.127 and .136: Elemental (movie);
E.414.138 and .153: Italia's Got Talent (TV program).