advertisement

---
Railcolor News is your go-to guide to brand-new locomotives, as well as the ones that have their appearance changed.  But smaller details matter also, and this is exactly the case with one of HVLE's EuroDuals which got an extra logo added to its base design.
HVLE has a uniform fleet of EuroDuals which is set to grow further in the near future. But the operator has also done a good job in giving unique identities to its locos – this was previously covered by Railcolor News in a comprehensive design overview (including crisp 2D visuals).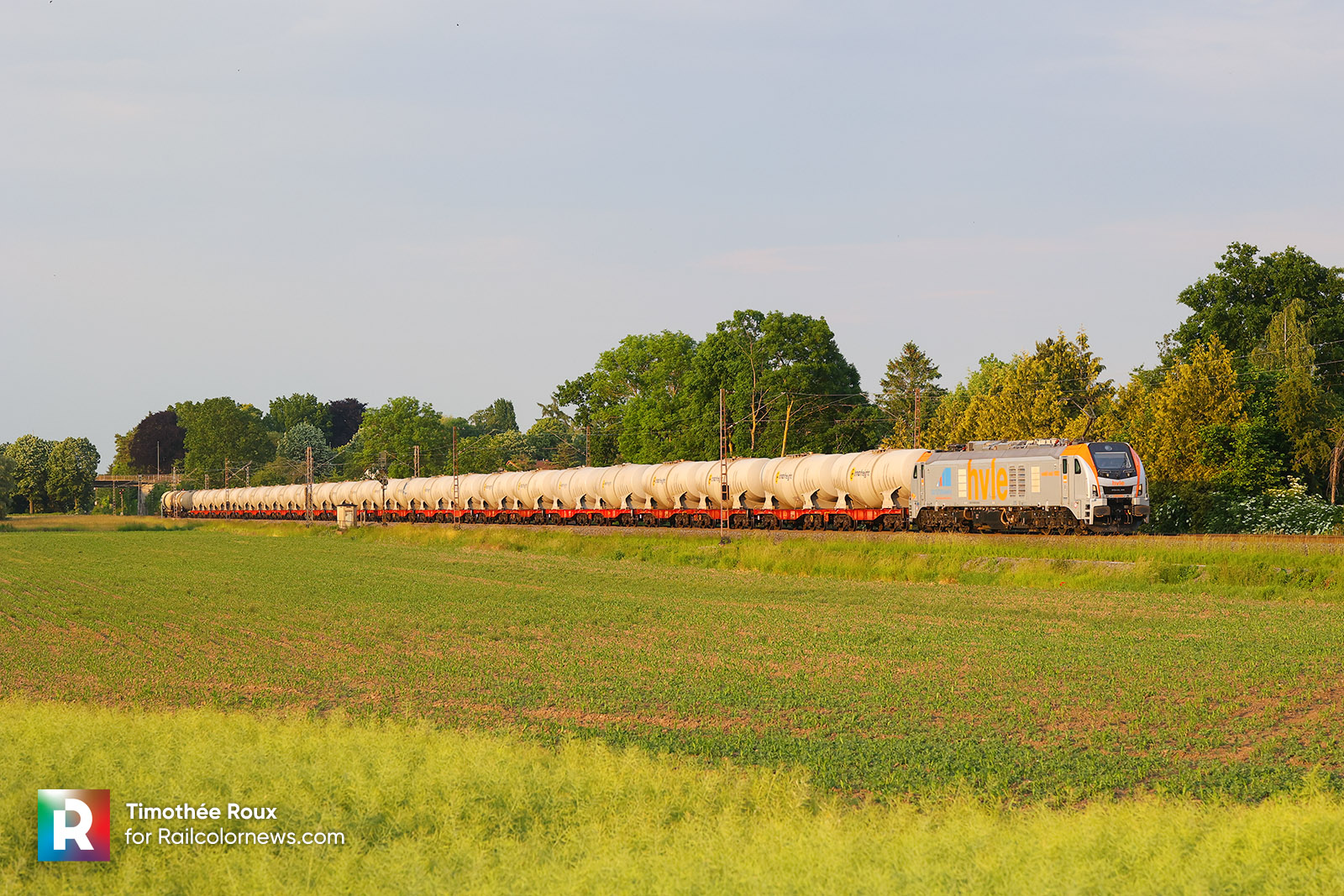 Now EuroDual 159 005 looks different as it has been given the Güterbahnen logo as an extra element to its exterior. It has been placed in the 'blank' section between the cab and the HVLE logo.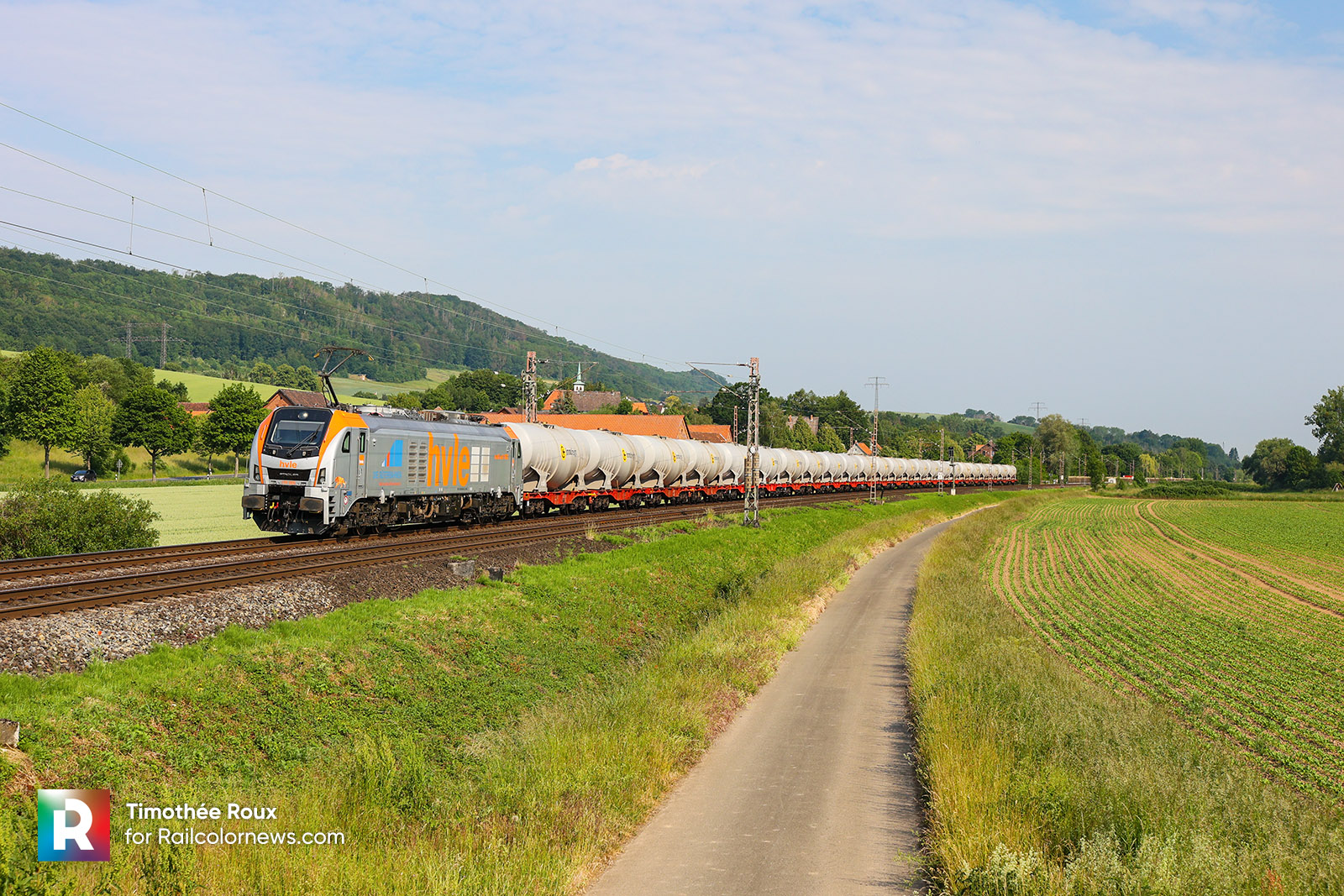 Thanks to regular Railcolor News contributor Timothée Roux, we're featuring not one but two beautiful landscape pictures of the locomotive working the empty "Laugenzug" between Sehnde – Heimboldshausen.
About 159 005
EVN-number: 90 80 2159 005-8

D

-HVLE;
Year built: 2020;
Works number: 3944.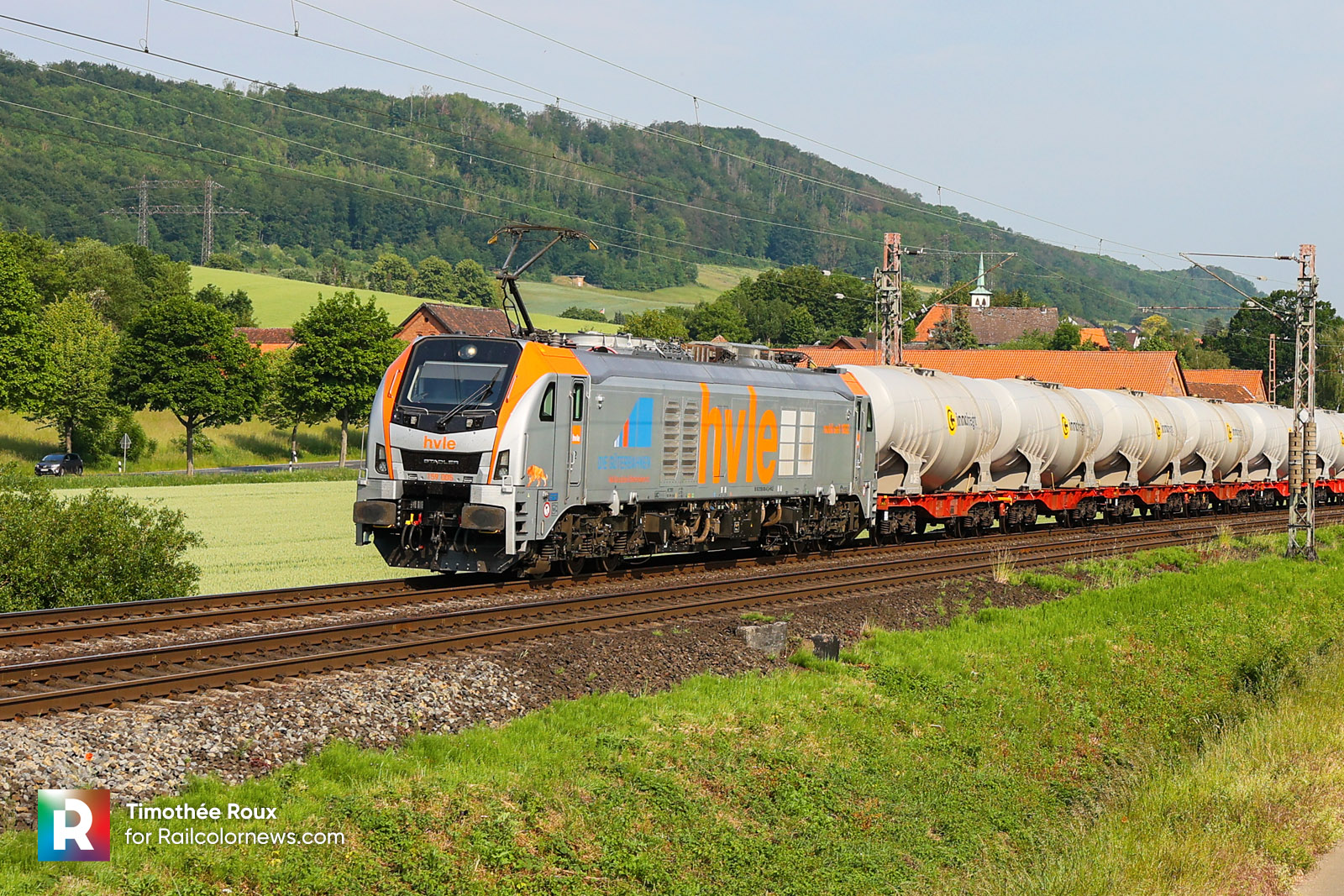 About Die Güterbahnen
Die Güterbahnen is a brand of NEE (Netzwerk Europäischer Eisenbahnen), which brings a common voice for "the other" (= not Deutsche Bahn) freight operators in Germany which are responsible for more than 50% of the freight trains in the country. Railcolor News has featured several other locomotives with the initiative's logo such as MRCE > SBB Cargo International's 193 659 'Berlin', Akiem>Metrans 187 014 and Railpool > RTB Cargo's 6193 094 (a.k.a. Lok 23.000).

---
Have you noticed? 159 005 also has also a small tiger graphic. Find out more details about HVLE's EuroDual designs in the guide below:
[DE / Expert] The HVLE EuroDual: All the different designs in one overview