advertisement

---
The market for open-access passenger rail in Europe is stuck. Interoperable passenger rolling stock is barely available, and operators that manage to get hold drive around with coaches over 40 years old. One new startup, ace4rail, has plans to bring this sector to the 21st century. Railcolor News interviewed founder Axel Kiese for more insights into the ambitious project.
Let's start with some history. The closest Europe has ever come to fully interoperable passenger rolling stock was with the (Eurofima) RIC coaches. They can still be found on many European long-distance services but are ageing without a proper replacement. With operators mostly replacing their domestic loco-hauled stock with EMUs and fixed compositions, open-access operators that want cross-border operations find themselves where only outdated loco-hauled trains are the most viable option.
What is ace4rail?
Ace4rail from Basel (CH) was founded in 2022. Its primary purpose is to create a full-service leasing company for a reimagined standard-gauge RIC coach. The main difference with the old concept is level boarding, which works with Europe's most common platform heights, 550 mm and 760 mm.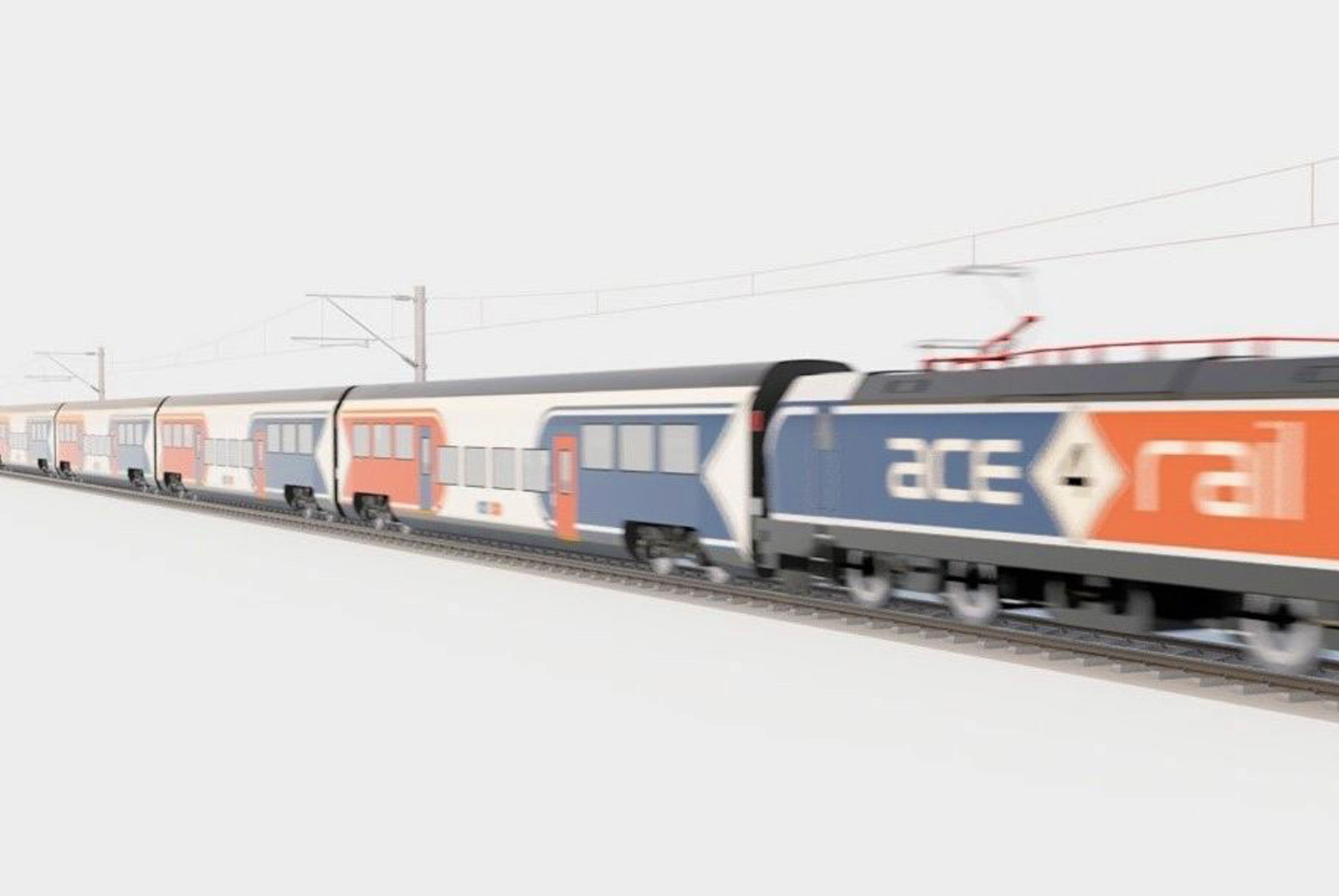 Why now?
There are several reasons why now is a perfect moment to start a new lease company for passenger coaches. Firstly, the European market for long-distance services has opened up and new contracts must be tendered, with ERA getting more and more jurisdiction:
"With the creation of ERA (European Union Agency for Railways) we finally have an authority pro-actively supporting international rail connections." – Axel Kiese, ace4rail
Ace4rail expects that ERA can further harmonise the standards for rolling stock and simplify legislation, which should increase the overall availability of new trains internationally. However, Mr Kiese admits it would probably be easier to introduce trains in the future: "from an authorisation point of view, the first fleet will be the most difficult to introduce, but we have a competitive offer."

The company does not plan to build the coaches themselves but rather tender them according to the specifications that have already been established:
Top speed: 230 km/h;
Designed for push-pull operations in certain countries;
TSI-Compliance;
Each train features at least one PRM fully-accessible coach.
The fully interoperable coaches will be highly suited for the needs of open-access long-haul operators for medium and long-distance operations. They can also be an intermediate solution when concessions change operators or authorities order extra services. The latter is happening in Germany lately – where operators have to rely on whatever rolling stock is available. Another noteworthy point is that they focus solely on the (way bigger) day-train market instead of the niche night-train market.
Next to accessibility, operational quality is a primary point of interest for ace4rail: Rather than implementing the newest technologies, they aim to provide a reliable coach updated to modern standards where viable.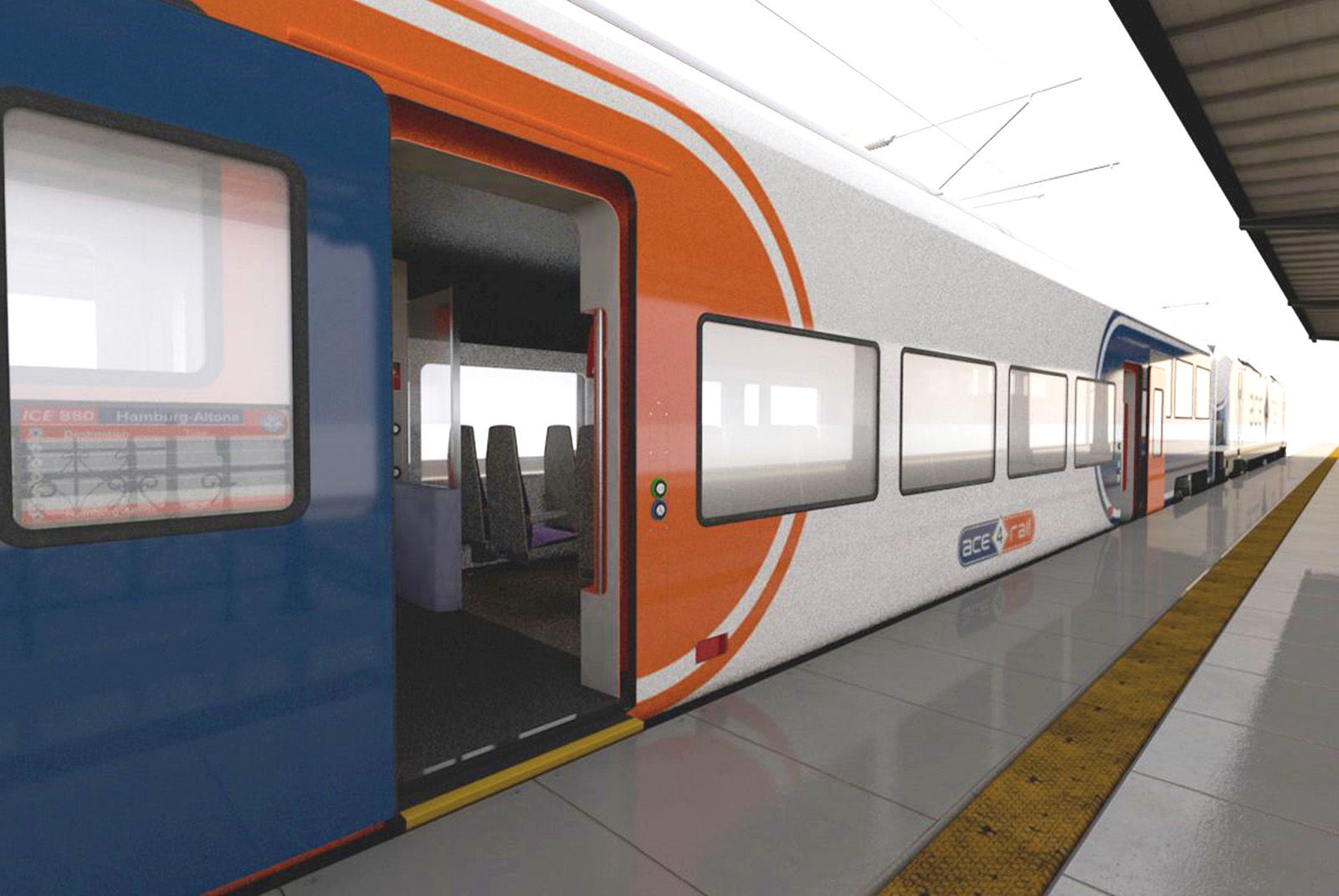 Focus on the customer
While other lease companies follow a more technological or financial approach, ace4rail looks at its trains from a passenger's perspective:
"The interiors need to suit 80% of the needs for 80% of the passengers." – Axel Kiese, ace4rail
The interiors will need to be flexible to accommodate the needs of different operators and will thus be regarded by the lessor according to an 'empty tube' concept. The coach will come in standard specifications without an interior and can be filled according to the operator's wishes. Three classes have been conceived as possible options for the interiors:
First: premium offer;
Economy;
Budget: for low-cost offers like Flixtrain/Easyjet.
The outside of the trains can be wrapped partially or entirely according to the operator's needs. The livery design as shown in this article, serves as an example – and promotes the ace4rail brand.

Ace4rail thus aspires to become the leading provider of Europe's leased passenger rolling stock pool. The market is slowly becoming ripe for new concepts, which are desperately needed to meet the demand for international train travel.
Railcolor News will keep you updated on any updates regarding the project.