advertisement

---
War-torn Ukraine has been relying on its EU partners to deliver a series of critically needed supplies to reinforce its infrastructure during the ongoing Russian aggression. Railway rolling stock is also part of that list, and such a delivery is already in the making in Norway.
Norske tog has been steadily modernizing its ROSCO fleet, which means older rolling stock can be phased out.  Such is the case of its Class 92 DMUs, 12 of which are about to be sent to Ukraine as a donation – as part of a common project by SJ Norge, Norske tog and the Norwegian Railway Directorate.
Norway's ageing Class 92 is being replaced by the modern Stadler-made Class 76 bimodal units. Manufactured by Duewag in the mid-80s of the previous century, these trains will not be upgraded with ERTMS technology, and their operation on the Nordland Line (besides others) will not be possible once the new signalling technology comes into force.
Now the phasing-out process of these units has been given special priority as these trains will be heading to Ukraine instead. More specifically, four DMUs are scheduled to be sent before the summer, with the remaining eight expected later in the year.
The donation project costs +/- EUR 1 million, which covers the transportation of the rolling stock and getting the trains ready for handover to Ukraine. The technical preparations are taking place in workshops of Mantena, the former workshop of Norwegian Railways, now privately held. Most recently, Norske tog awarded Mantena with a contract for various upgrades (including ERTMS) for its Class 93 Bombardier/Talbot fleet and a Di4 diesel-electric locomotive overhaul.
About Norske tog's Class 92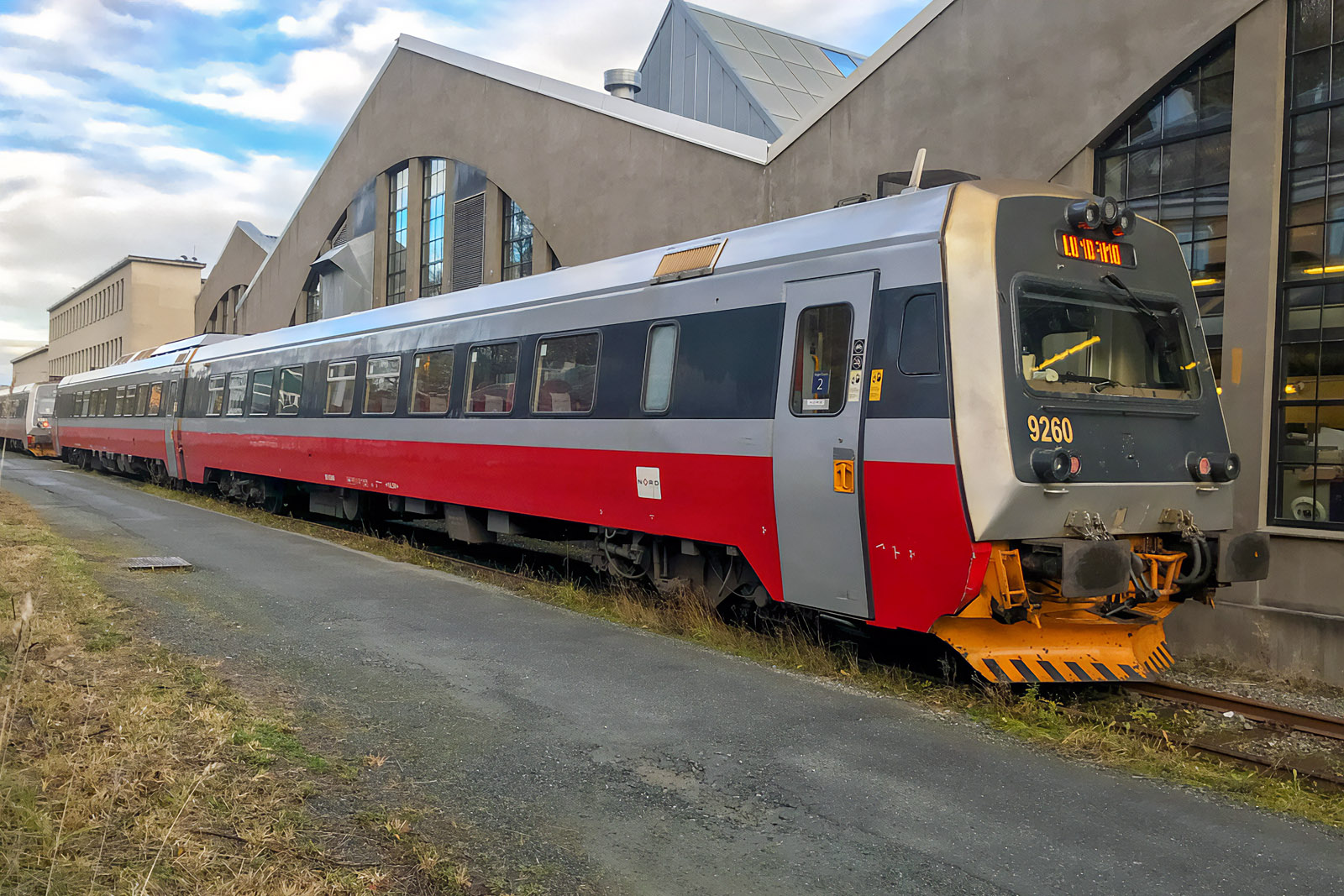 Manufacturer: Duewag;
Total delivered: 15 trainsets;
Years built: 1984-1985;
Top speed: 140 km/h;
Power output: 714 kW;
Consist: two cars;
Length: 49.45 m;
Gauge: 1435 mm;
Capacity: 168 passengers (seated);
Number of doors: 3 on each side;
Weight: 110 tonnes.
An important technical aspect to consider is that Ukraine's network has a gauge of 1520 mm, while Norway's has the standard European (UIC) gauge of 1435 mm. However, gauge modifications of railway vehicle fleets are not uncommon, and Ukraine has recently restored the 1435 mm link between Hrebenne (PL) and Rawa Ruska (UA), allowing trains from Poland to enter the latter city in Ukraine's Lviv region. On 06.04.2023, SKPL of Poland ran a special service to Rawa Ruska. It became the first Polish train to enter Ukraine since Russia began its full-scale military invasion operation last year.