advertisement

---
Nordic Re-Finance is steadily advancing with the identity change of the former TRAXX AC2 fleet it acquired from SBB Cargo International. Not long ago, Railcolor News featured locomotive 482 048 at work for TX Logistik. Thanks to Daniel Majd, we bring you two more locomotives sporting the corporate design of NRFAB.
482 038 and 041 were two out of four former SBB Cargo International TRAXX AC2s that made it to Sweden at the end of last year. They are leased to CFL Cargo and this is what they look like now: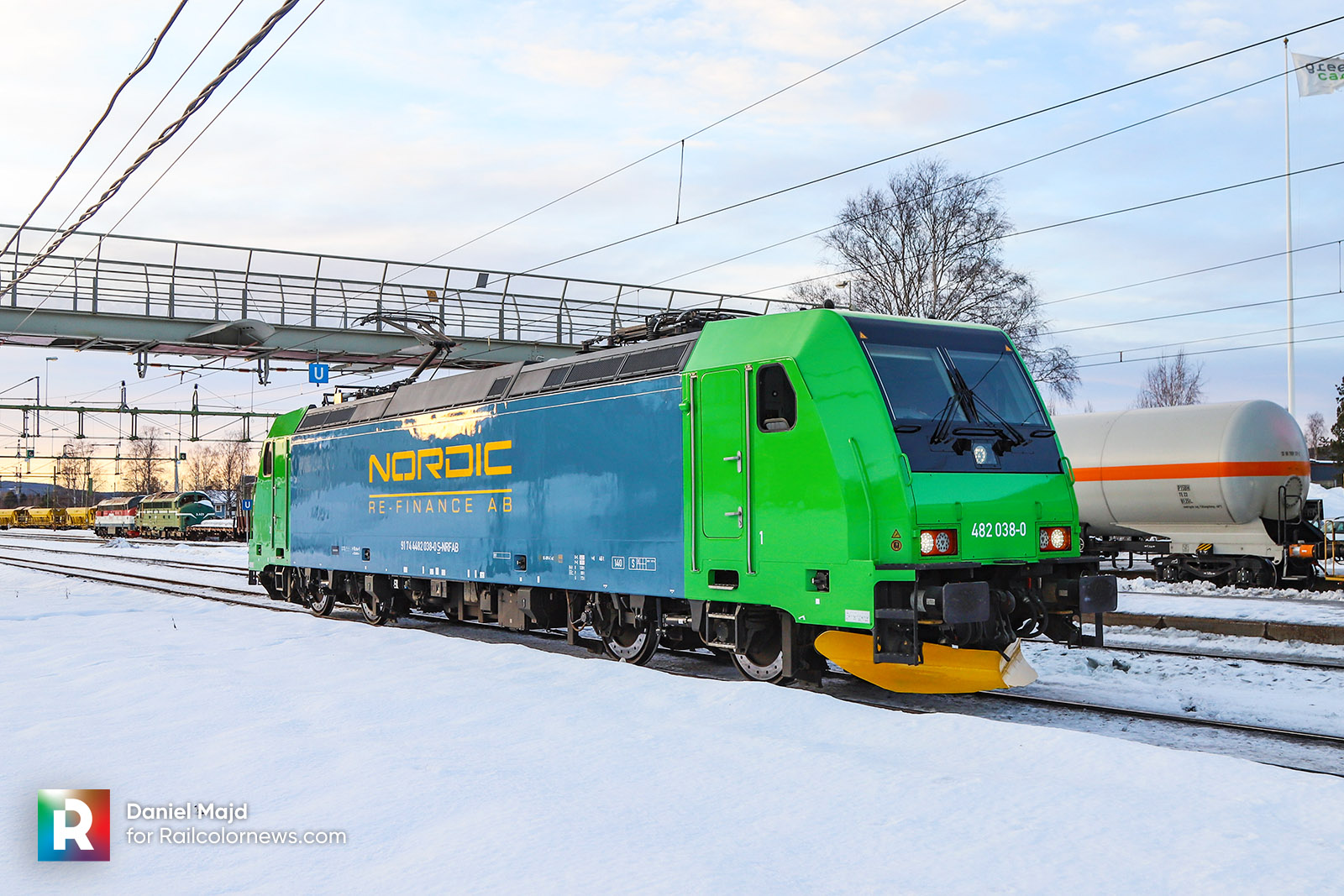 The loco portraits were taken at the end of February in Långsele (SE). Look closer at the night picture that follows. Do you recognize the shapes of the EffiShunter1000 behind the TRAXX? Head on to our dedicated article on the topic for more details.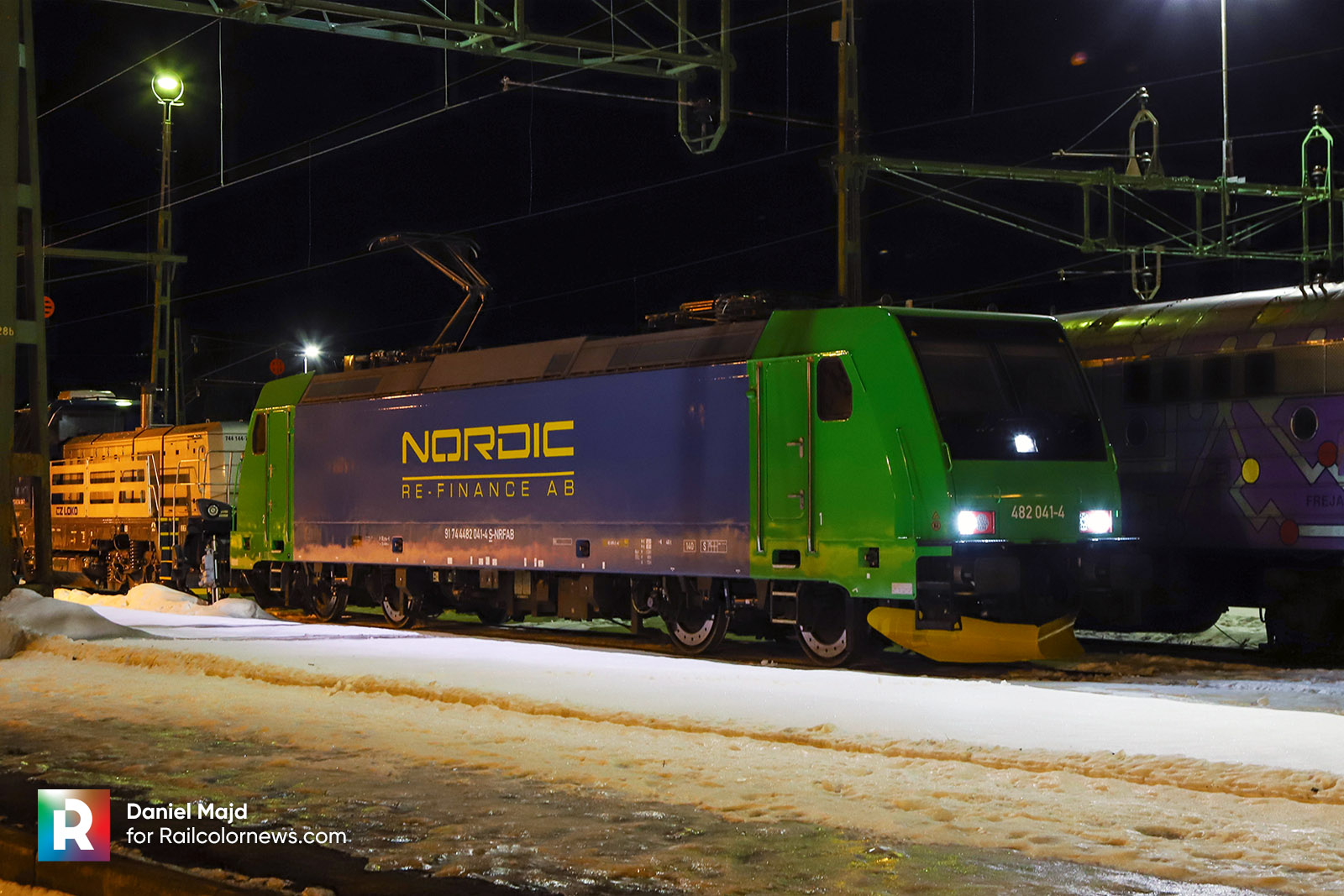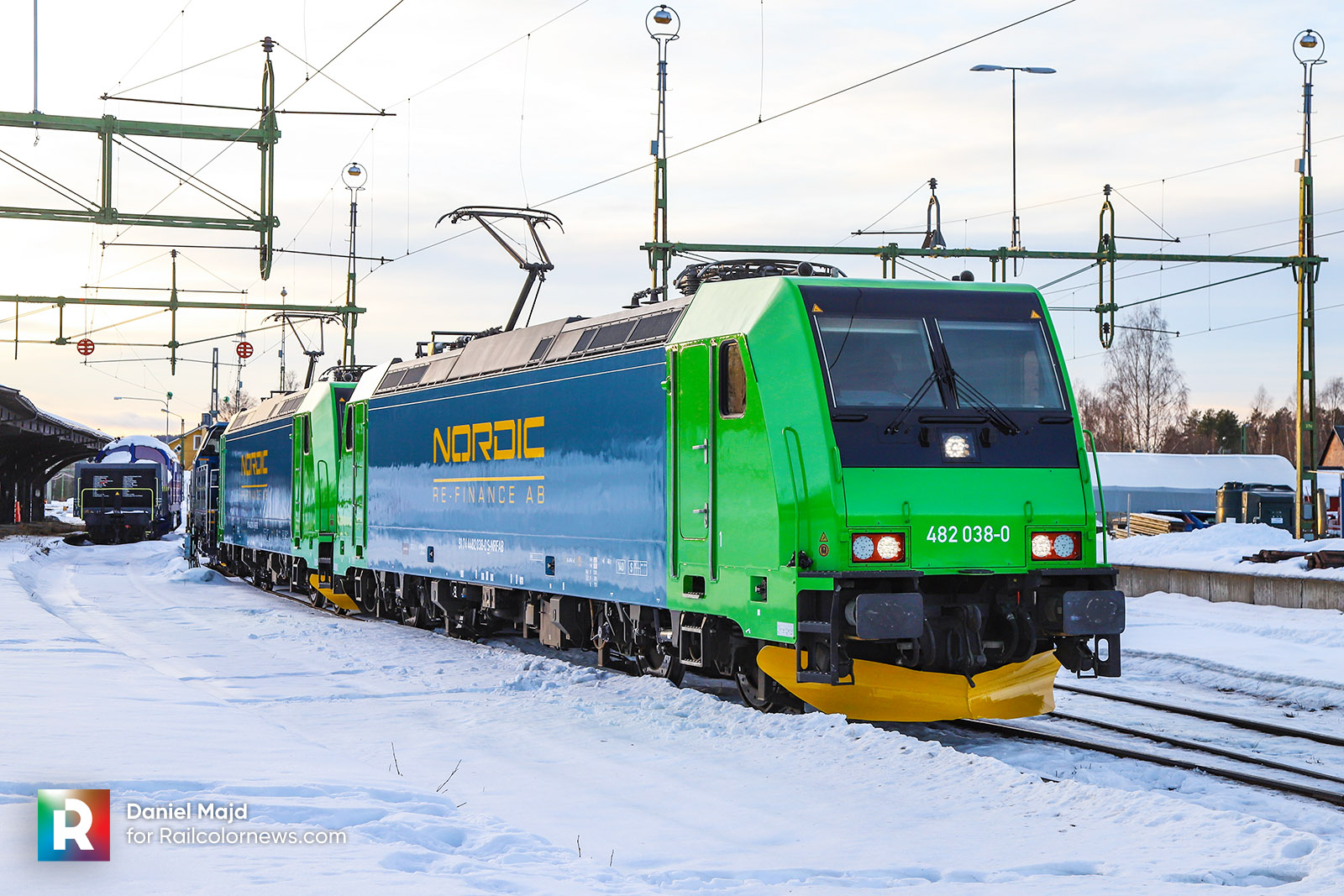 ---
482 048 is also wearing the livery of NRFAB. Check the article below to see it at work for TX Logistik:
[SE] This Nordic Re-Finance TRAXX is working the 'Coop train' in Sweden