advertisement

---
Recently, the first three NS FLIRTs have had their fronts turned yellow for better visibility. They are the third type of NS EMU to receive this treatment following criticism for poor visibility on unguarded level crossings.
The NS FLIRTS numbered 2206, 2207, and 2209 have all received the yellow front at Stadler's Workshop in Blerick (NL). The entire NS FLIRT fleet is set to have yellow noses in the future. Pim Voogt recently caught NS FLIRT3 2206 at Eindhoven Strijp-S station: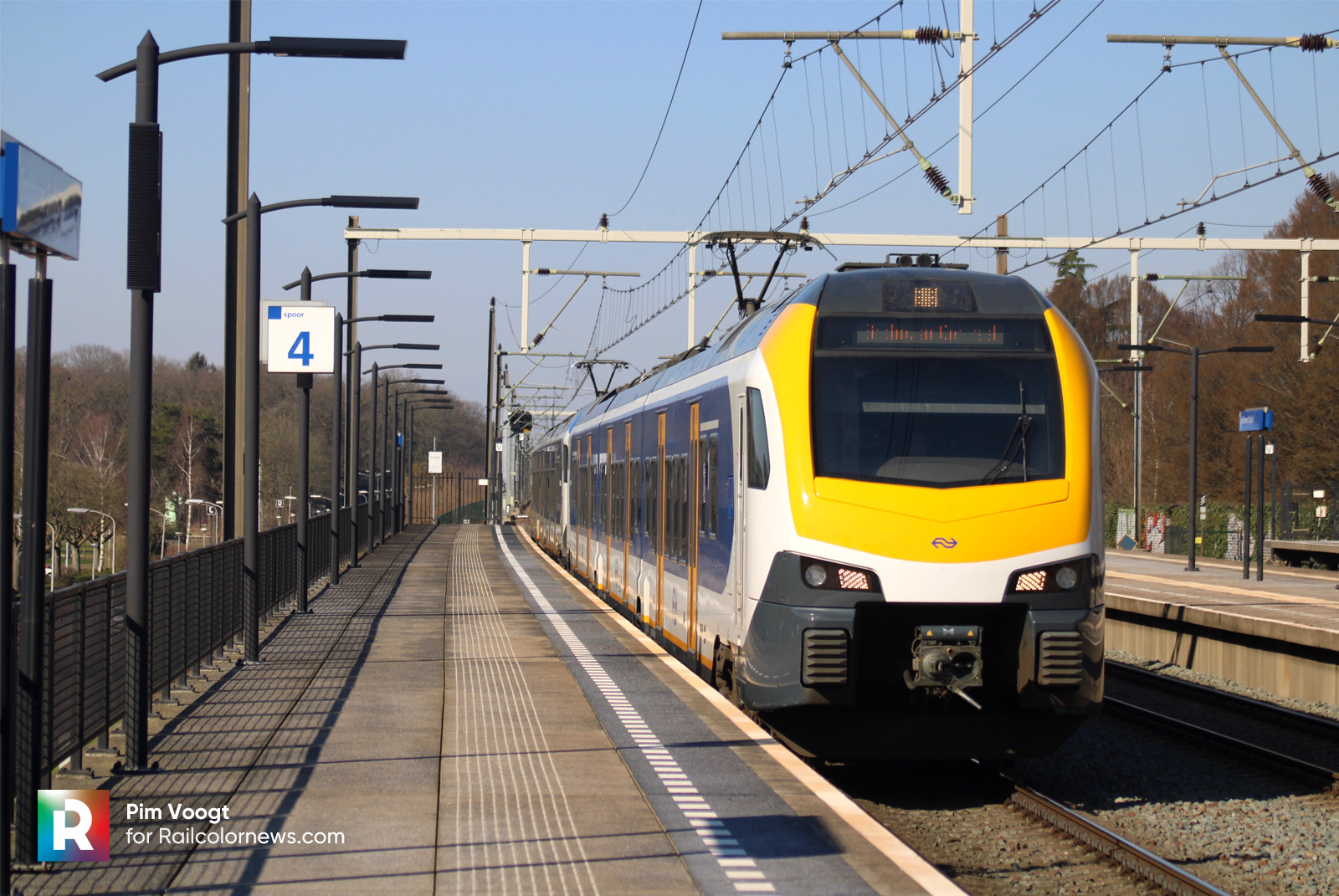 Safety first
The measure to change the liveries comes after a series of accidents on unguarded level crossings. NS has responded by adding more yellow on the fronts of their VIRMm and SNG EMUs, with the FLIRT being the newest addition. In the case of the SNG, poor visibility has also been blamed on the insufficient brightness of the front lighting.