advertisement

---
Remember these EuroDuals for Körfez Ulaştırma? Railcolor News previously brought up the news about the order and followed the delivery to Turkey. But we never got to show them doing what they do best: driving trains. Until now.
Back in 2019, Körfez Ulaştırma ordered EuroDual locomotives from Stadler Rail for its fuel transport operations across Turkey, thus introducing the hybrid platform to Asia. While these machines have been in regular service for some time now, they are not as easy to be spotted online as their European siblings. Thanks to Peter Gradidge (Flickr gallery here), who kindly agreed to share his pictures with Railcolor News, we're bringing up a trio of views showcasing three (out of seven) EuroDuals through Eskeşehir station in northwestern Turkey.
On a daily basis, the locos are busy pulling tank car trains from and to Tüpraş's oil refinery in İzmit. Below, locomotive HB 83505 is seen with a train bound for İzmit,  going up the station shortly after exiting the tunnel section built to replace the original line that ran at street level through the city.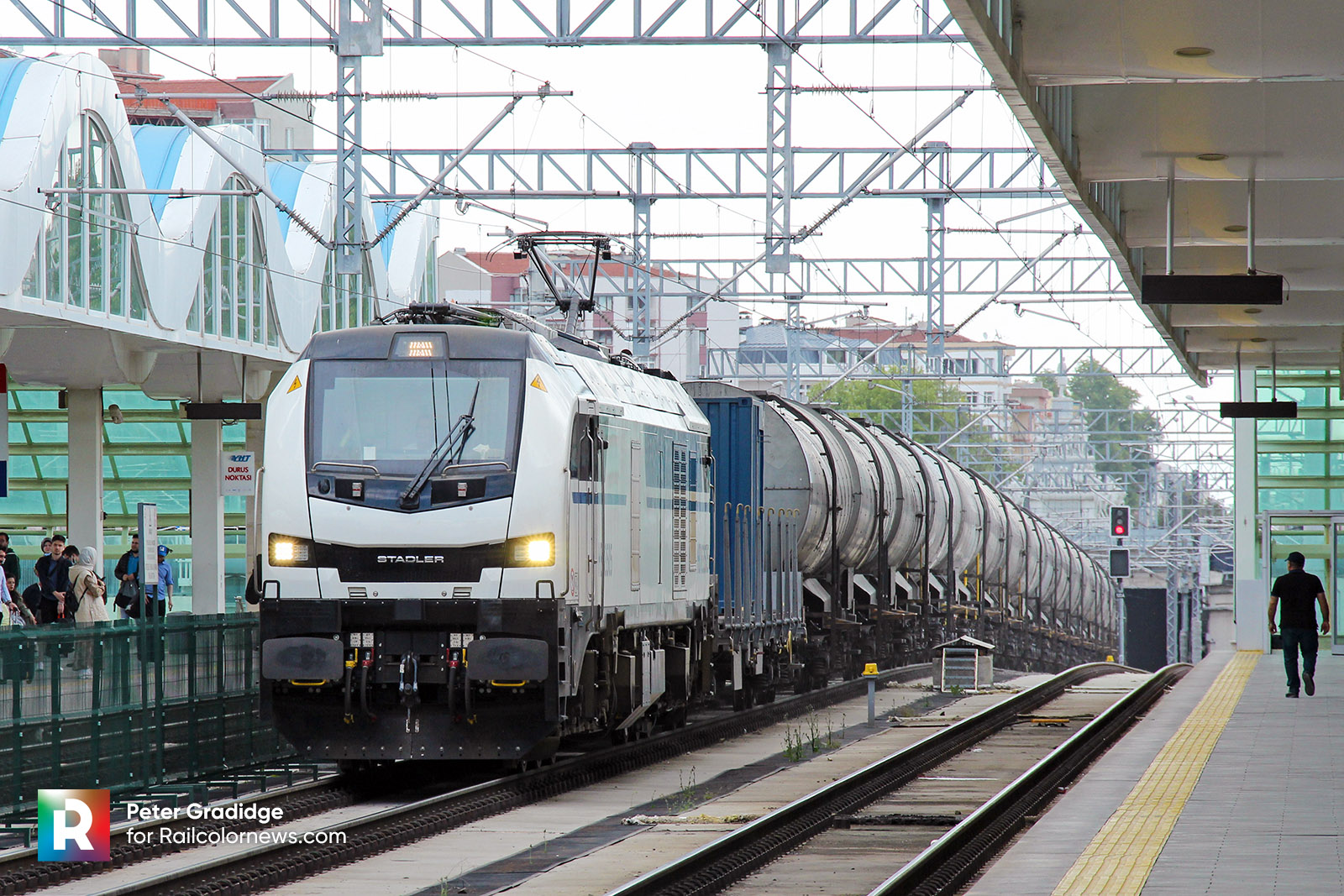 A sunny picture from the next day shows HB 83507 running in the opposite direction, presumably bound for either Ankara or Kırıkkale: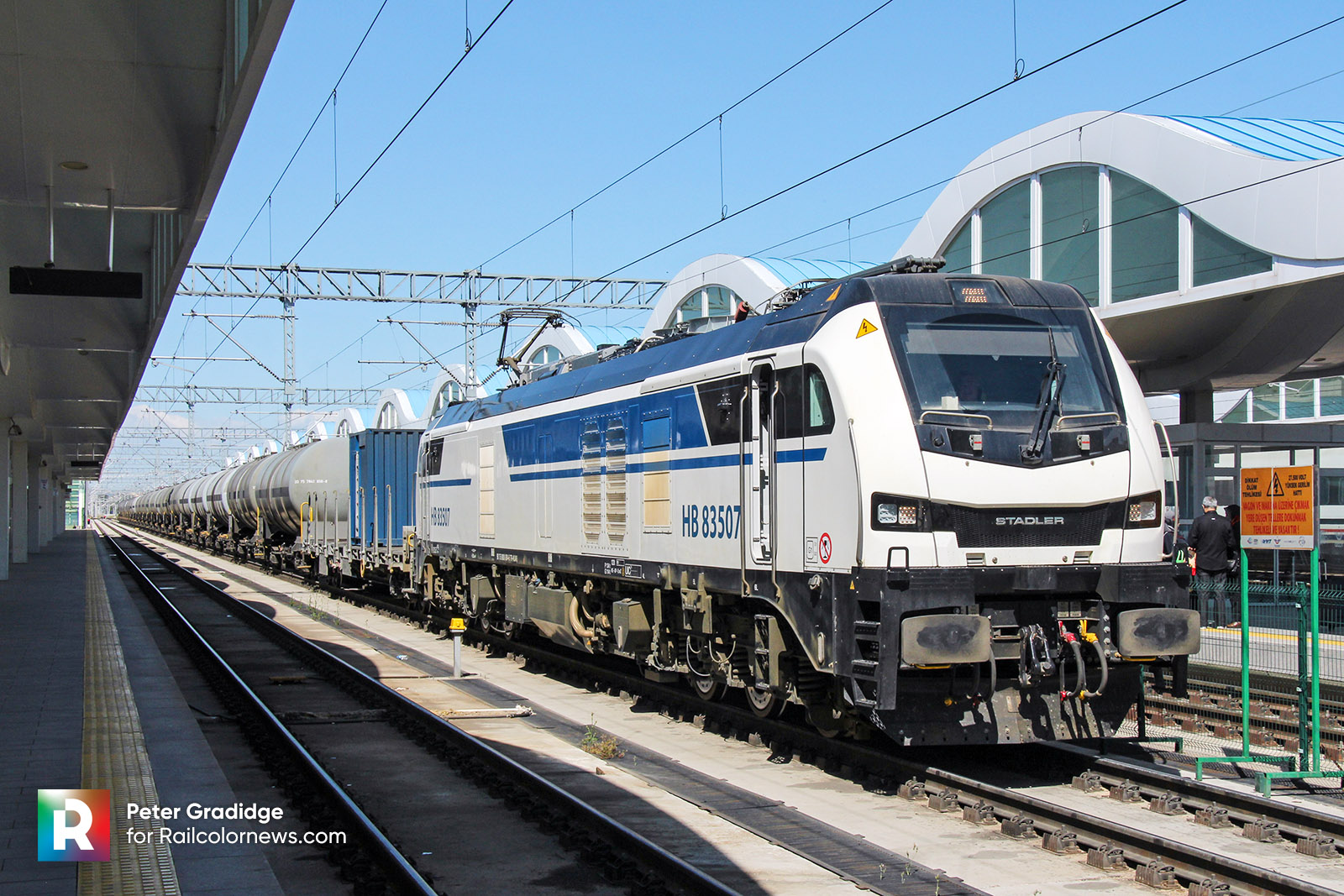 That same HB 85307 was also photographed in combination with HB 83506 coming from the other side. A lucky catch!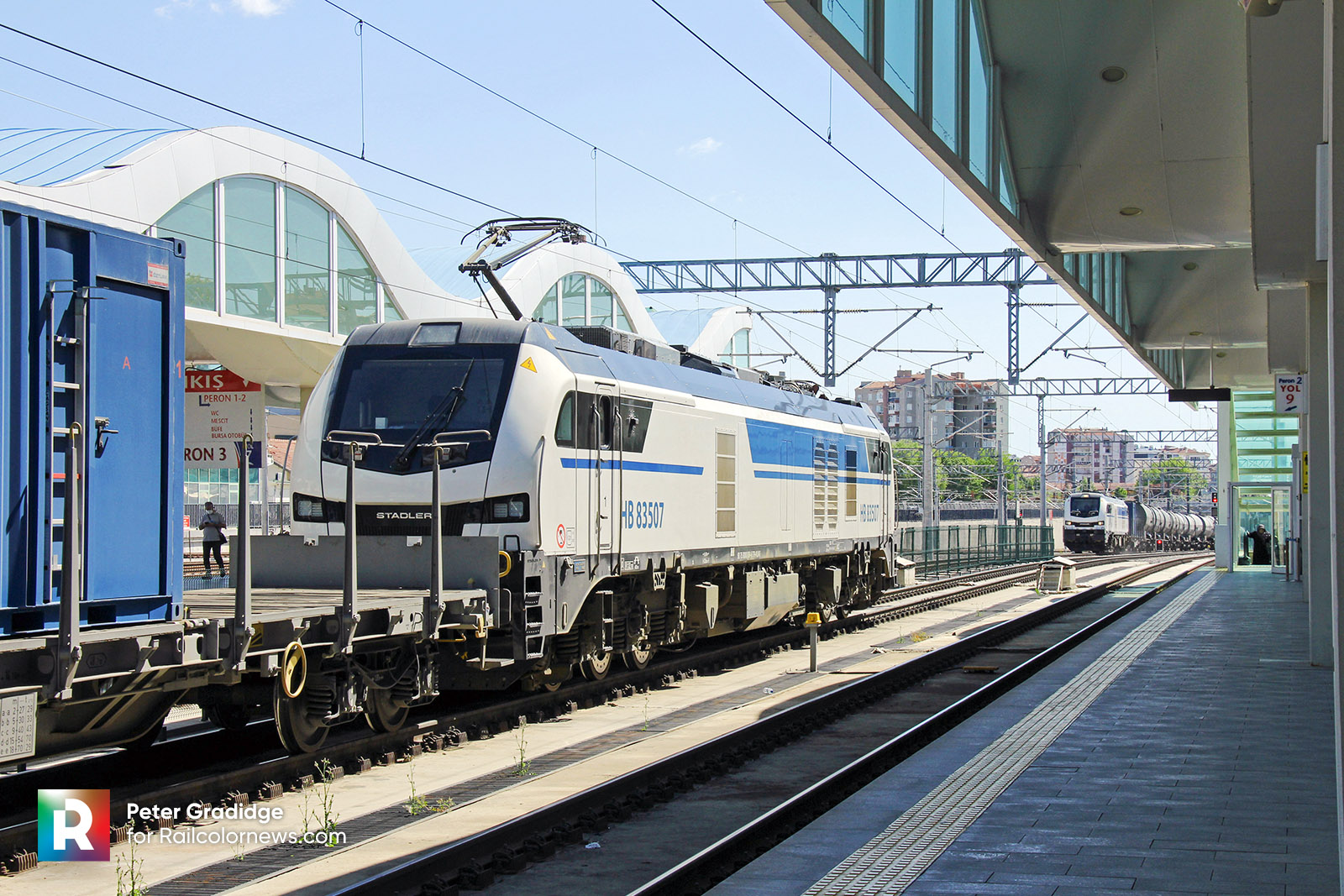 According to Peter's observations, the workings of these freights are frequent and possibly take place on a daily basis in both directions. This confirms our observations that all seven machines are kept busy. A good reason for trainspotters to try their luck catching these exotic Stadler locomotives.
Körfez Ulaştırma EuroDual fleet numbers
Since our last report, the exterior of the locos has changed. The locos got Körfez Ulaştırma fleet numbers. These have been placed symmetrically in a large font size behind the cabs of each loco. The class is HB 83500 where HB most likely stands for hybrid. Below follows a full list of the seven EuroDuals, together with their EVN numbers:

HB 83501 = 90 75 9000 078-8 TR-KUAŞ;
HB 83502 = 90 75 9000 079-6 TR-KUAŞ;
HB 83503 = 90 75 9000 080-4 TR-KUAŞ;
HB 83504 = 90 75 9000 081-2 TR-KUAŞ;
HB 83505 = 90 75 9000 082-0 TR-KUAŞ;
HB 83506 = 90 75 9000 083-8 TR-KUAŞ;
HB 83507 = 90 75 9000 084-6 TR-KUAŞ.
Our previous article shows the locos being delivered without the HB markings in place:
[TR / Expert] The first EuroDuals for Körfez Ulaştırma arrive in Turkey [updated]