advertisement

---
"Just as colorful as you are" is the motto of the latest colorful S-Bahn train to appear on German tracks. S-Bahn Köln has released a Br 423 unit in a special livery to send a clear signal for an open society without discrimination.

As of 27.06.2022, S-Bahn Köln has become more colorful: Deutsche Bahn (DB) has prepared a special 'queer' EMU in rainbow colors for operation across Germany's Rhineland region on lines S 12 and S 19 for an indefinite period of time.
The diversity ambassador is in fact unit 423 746 which now looks like this: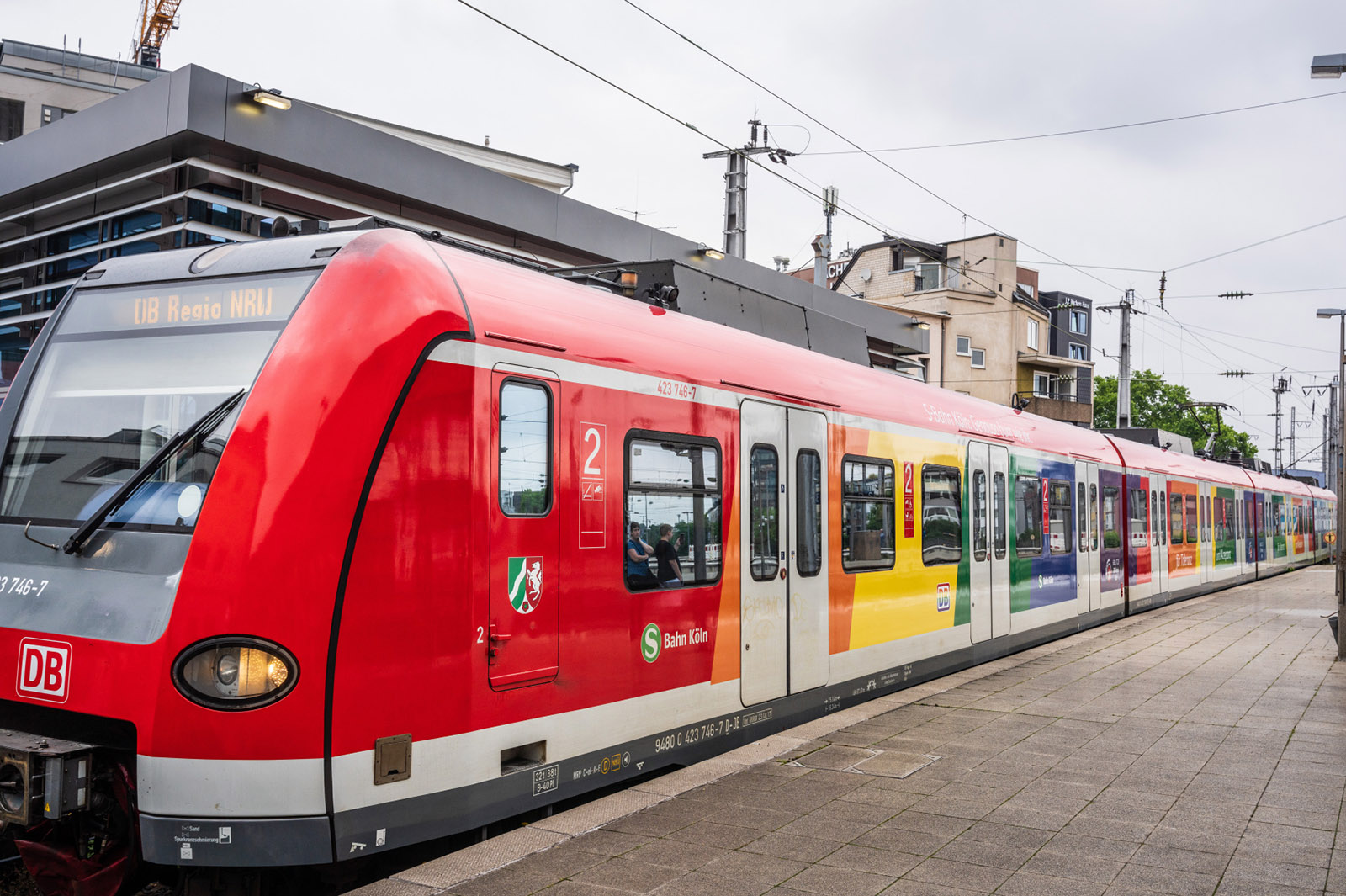 A design that stands for diversity and tolerance

The train's livery was designed by a group of young trainee train drivers from DB Regio NRW. According to DB, they developed the idea for the rolling diversity ambassador and accompanied it all the way to the sticking of the vehicle.
True to their motto "Just as colourful as you are", the junior staff decided on the rainbow as a suitable motif for the design of the S-Bahn in order to make their attitude visible to all people in the region.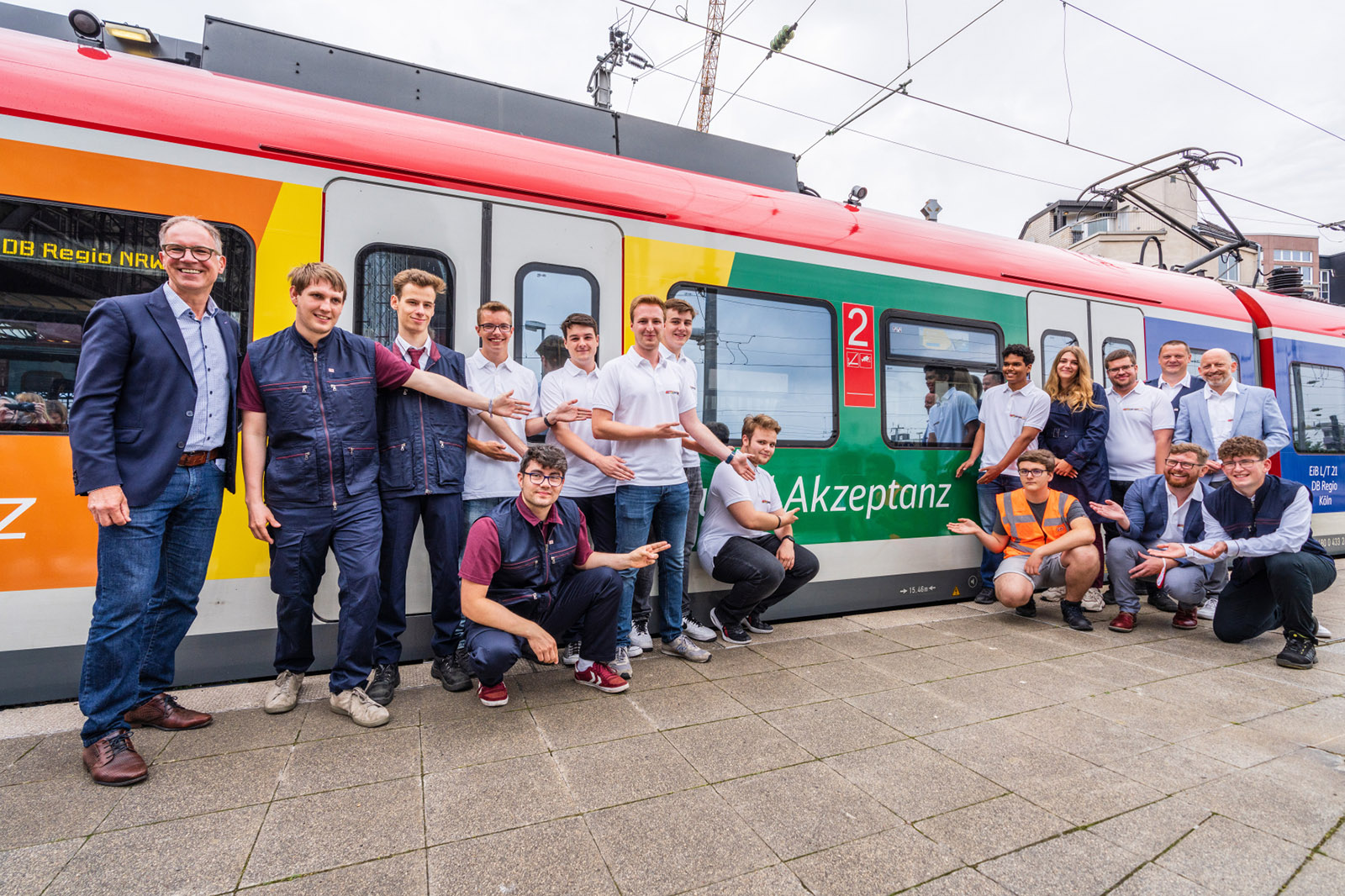 "The employees are the capital of every company and – just like the passengers – as diverse as the colours of the rainbow. To make the open-mindedness and tolerance for which Cologne and the Rhineland are known beyond the borders of the region visible by designing the S-Bahn in the rainbow design is a great idea. I warmly congratulate the DB trainees on this and on their remarkable attitude." – NVR Managing Director Dr. Norbert Reinkober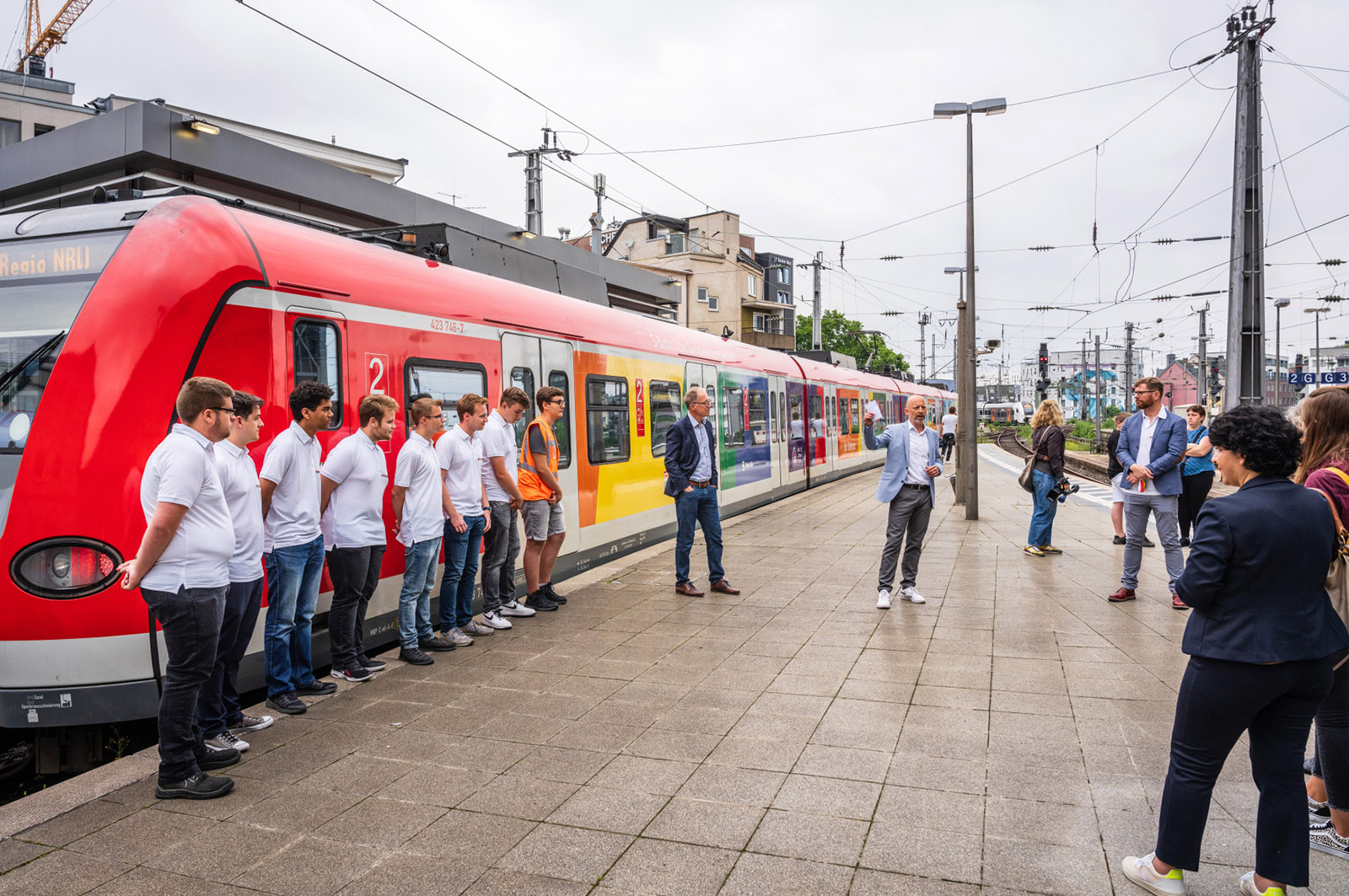 The design of the S-Bahn was created within the framework of the programme "Bahn-Azubis gegen Hass und Gewalt" (Trainees against Hate and Violence). Since the competition was founded in 2000, more than 13,000 Deutsche Bahn trainees from the first and second year of their apprenticeship have been involved in over 1,600 social projects.
---
Hungry for more colorful Class 423 EMUs? Look no further:
[DE / Expert] S-Bahn München celebrates 50th Anniversary…with colors!