advertisement

---
GB Railfreight reached a landmark moment with the arrival of its 100th Class 66 diesel locomotive. Many aspects of the Beacon Rail machine, formerly used in continental Europe, are special, such as its number and new livery.
About GB Railfreight
GB Railfreight (GBRf), since this year owned by investment company Infracapital, reached a milestone by getting the 100th Class 66 locomotive in service last week. In 1999, GB Railways started its freight operator: GB Railfreight.
Over time, GBRf had several owners like the British First Group (2003-2010), French freight operator Europorte (2010-2016), and Swedish EQT Partners (2016-2022). GBRF acquired its first Class 66 locomotives from EMD in the initial GBRf era (1999-2003).
New in the UK
66734II is part of a batch of locomotives of lease company Beacon Rail that was transferred from continental Europe to the UK. It is former PB04, delivered initially to Porterbrook back in 2001. Hafen und Güterverkehr Köln/Rheincargo from Germany were lessees, later followed by SNCB Logistics from Belgium.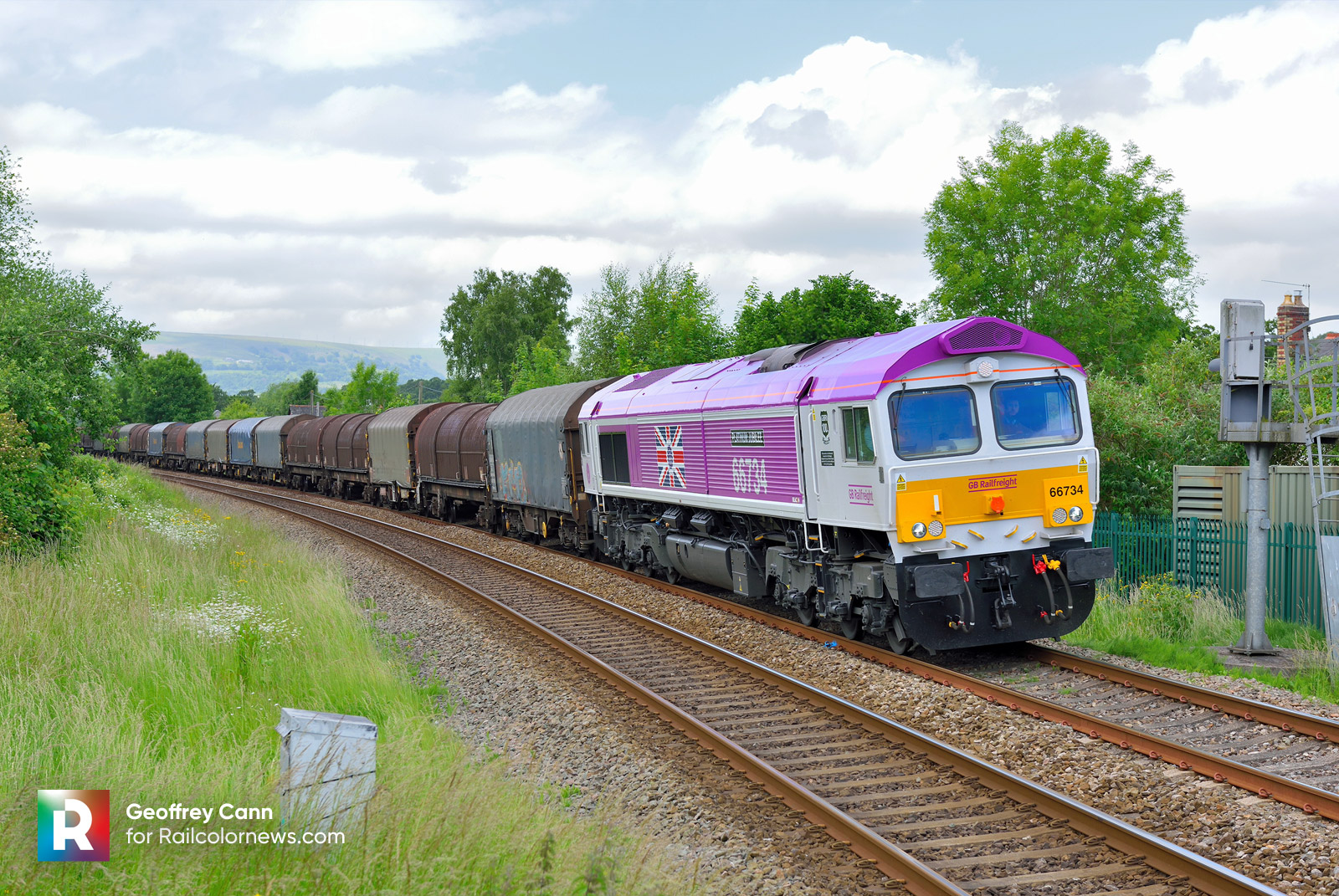 A special design for the Queen
66734II is released in a special livery to celebrate Her Majesty the Queen's Platinum Jubilee, 70 years on the British Throne. 'Platinum Jubilee' is also its official name. A central placed Union Jack with the emblem tops it off.
Second time number 66734 is used
Curiously, 66734II is not the first locomotive with this number in GBRf's fleet. The original 66734 slid down the embankment halfway along Loch Treig in the Scottish Highlands in June 2012. Its location was very hard to reach, making its recovery too expensive. It was decided to write the locomotive off and scrap it on-site in September 2013. The "new" 66734 has stickers commemorating this event.
100 locomotives
Indeed, 66734II is the 100th Class66 in GBRf's fleet – but as one has been scrapped, there are only 99 machines in use. They are numbered consecutively (66701-66799). Some are directly owned, others are leased from either Porterbrook, Eversholt Rail, or Beacon Rail.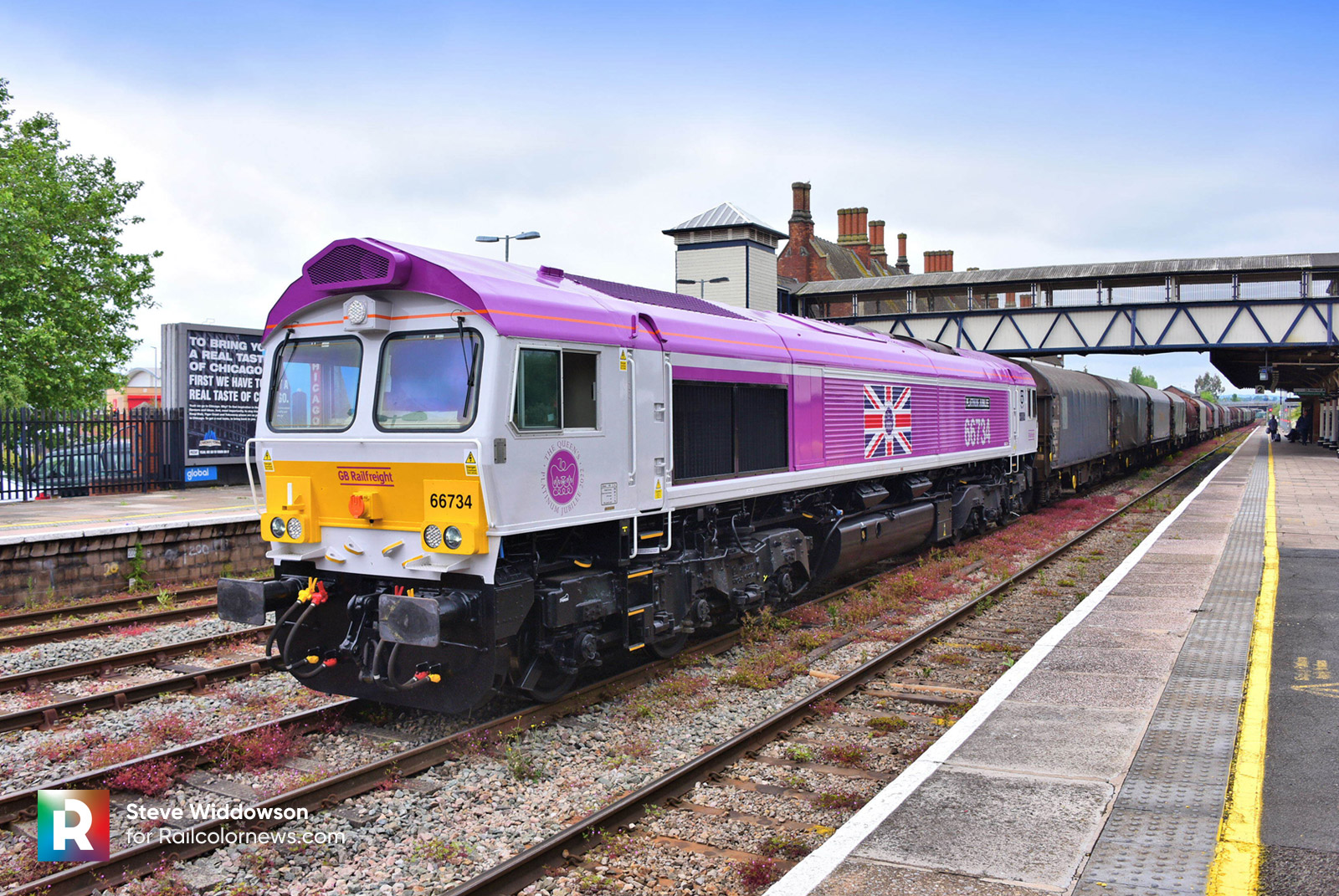 Update 15.06.2022:
A new picture has arrived of the "Platinum Jubilee" locomotive passing Kemps Eye with a Dee Marsh Sidings to Margam Terminal steel train: