advertisement

---
With the take-over of Bombardier Transportation, Alstom inherited the Regional Rapid Transit System (RRTS) rolling stock project. 180 km/h-fast trains that will connect Delhi and Meerut. This is the flowery roll-out of the first unit.
In 2020, National Capital Region Transport Corporation (NCRTC) announced the winner of a tender for 30 six-car regional and ten three-car local trains, including the 15-year maintenance: Bombardier Transportation. One year later, in July 2021, the assembly started in Savli, Gujarat, already under the flag of Alstom.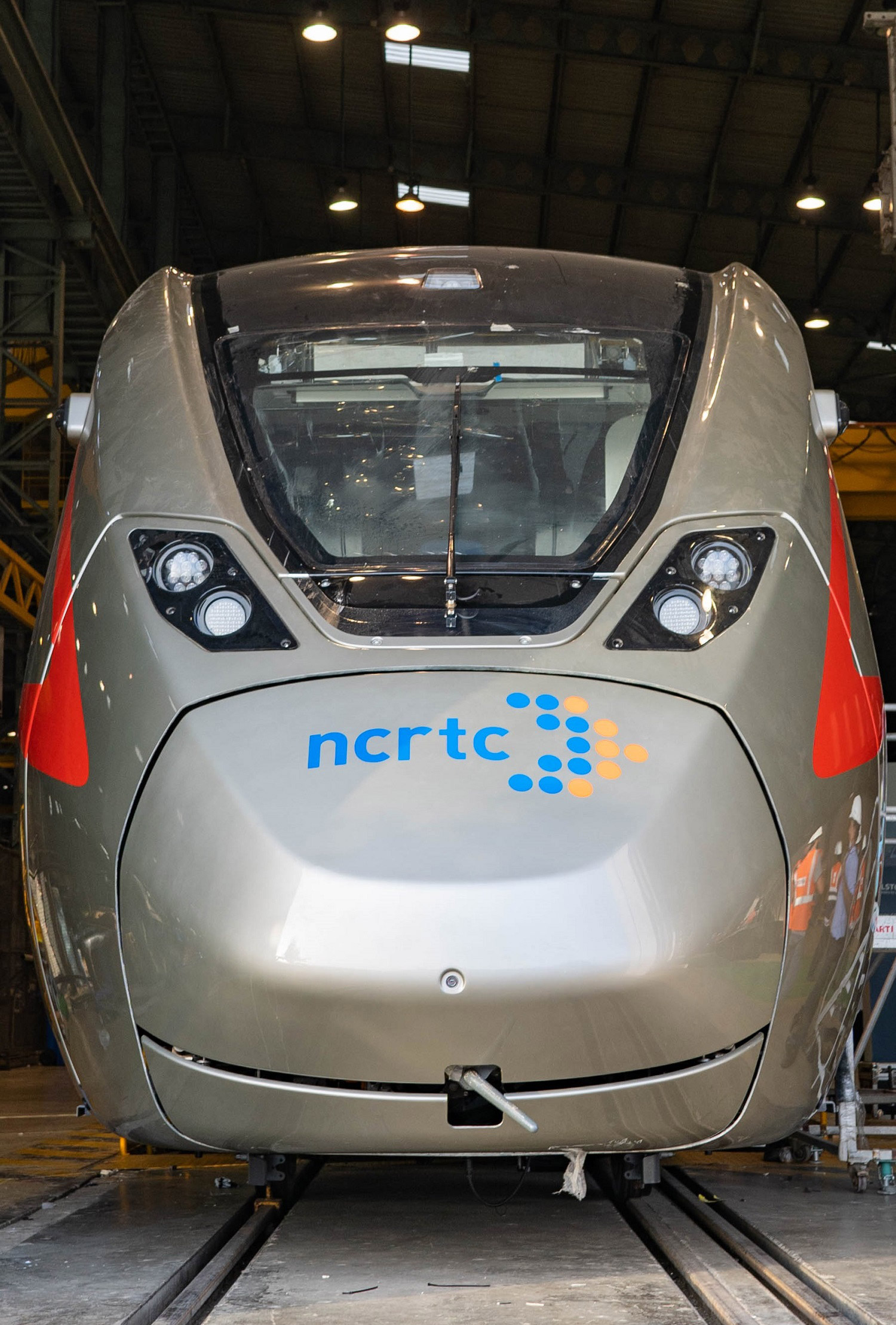 Now, only ten months later, the first unit has been presented. The design was inspired by the Lotus Temple in Delhi. Note that the Bombardier-typical U shape in the front is still there, although the silver element that was planned to make it stand out has been left out.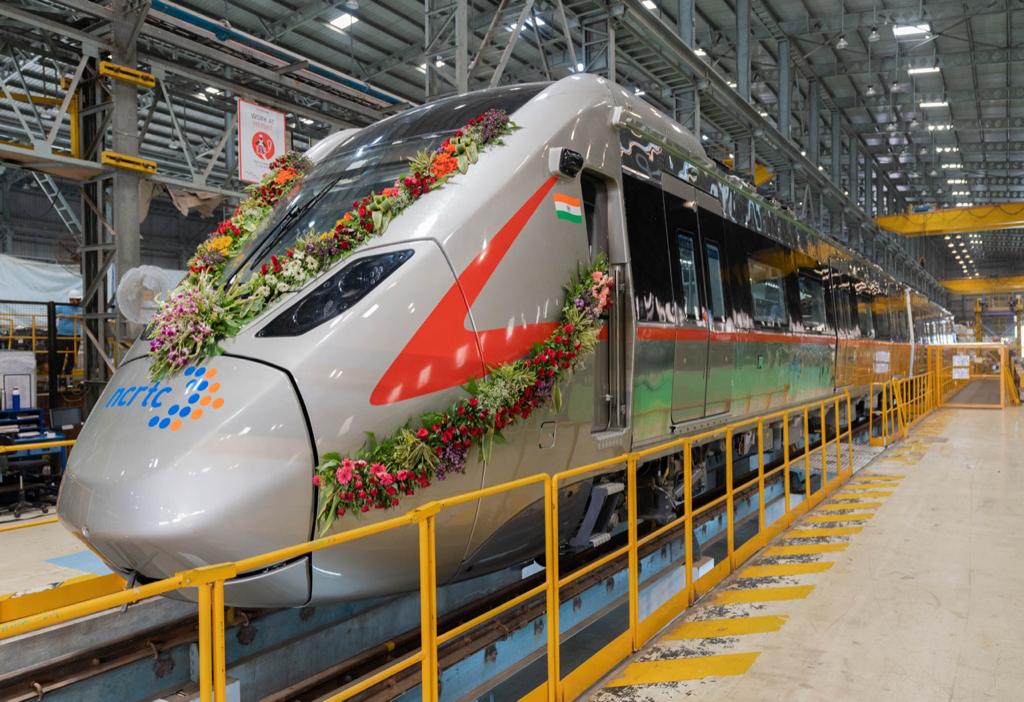 Once operational, travel time between Delhi and Meerut (82,5 km) will be cut by 35 minutes, to less than an hour. The daily ridership is expected to be massive: up to 800,000 passengers. Worth mentioning is the first implementation of the ETCS hybrid Level 2 signaling system on line+trains, which is an Indian premiere.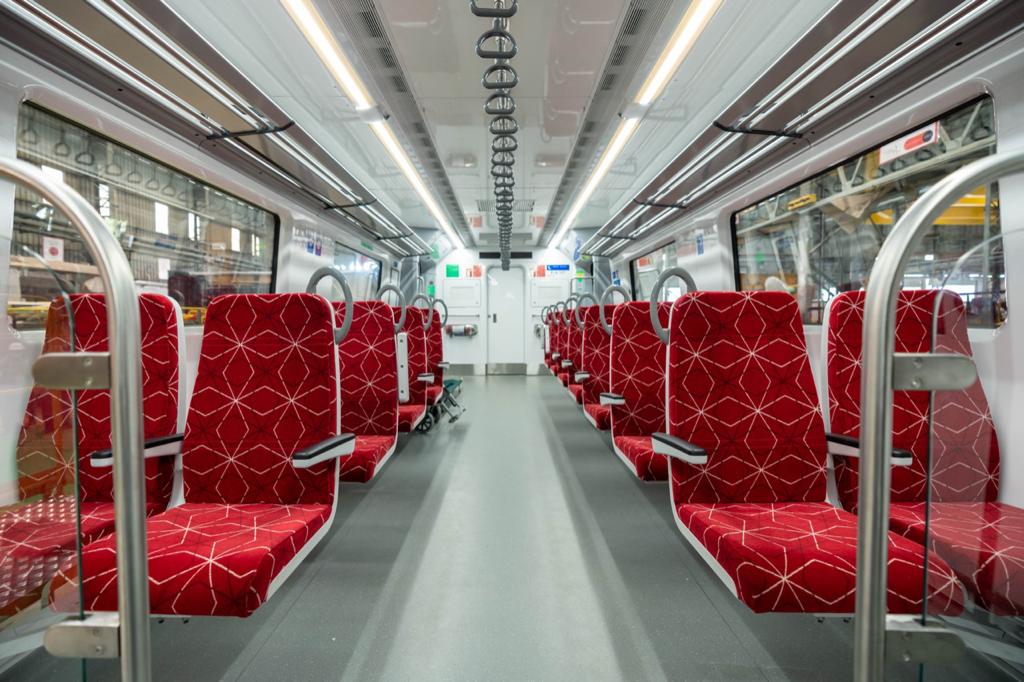 Read about the backgrounds of this article here:
[IN / Expert] Delhi–Meerut RRTS: Bombardier trains for India's first semi-high-speed rail [updated]