advertisement

---
The official dynamic tests of the first hybrid unit "Impuls 2" ordered by the Łódzka Kolej Aglomeracyjna (ŁKA) started on 25 April. The operator ordered 3 vehicles with a delivery date in Q1 2023. Although the train was already delivered to the operator at the end of March, it had been waiting for tests to begin at the carrier's depot located near the Łódź Widzew station.
Thanks to Mr. Radosław Kopras for the photo of the new train during the test run near Opole.
The first train marked as 36WEha-001 performed test runs between Opole and Wrocław. Among other things, the functioning of ETCS (European Train Control System) was checked. Usually, the test runs are conducted on the E30 line between Legnica and Bolesławiec. However, maintenance works are taking place currently there and the system is temporarily switched off.
The next tests will take place on the special railway track in Żmigród near Wrocław, where all new trains produced by Polish manufacturers are being tested.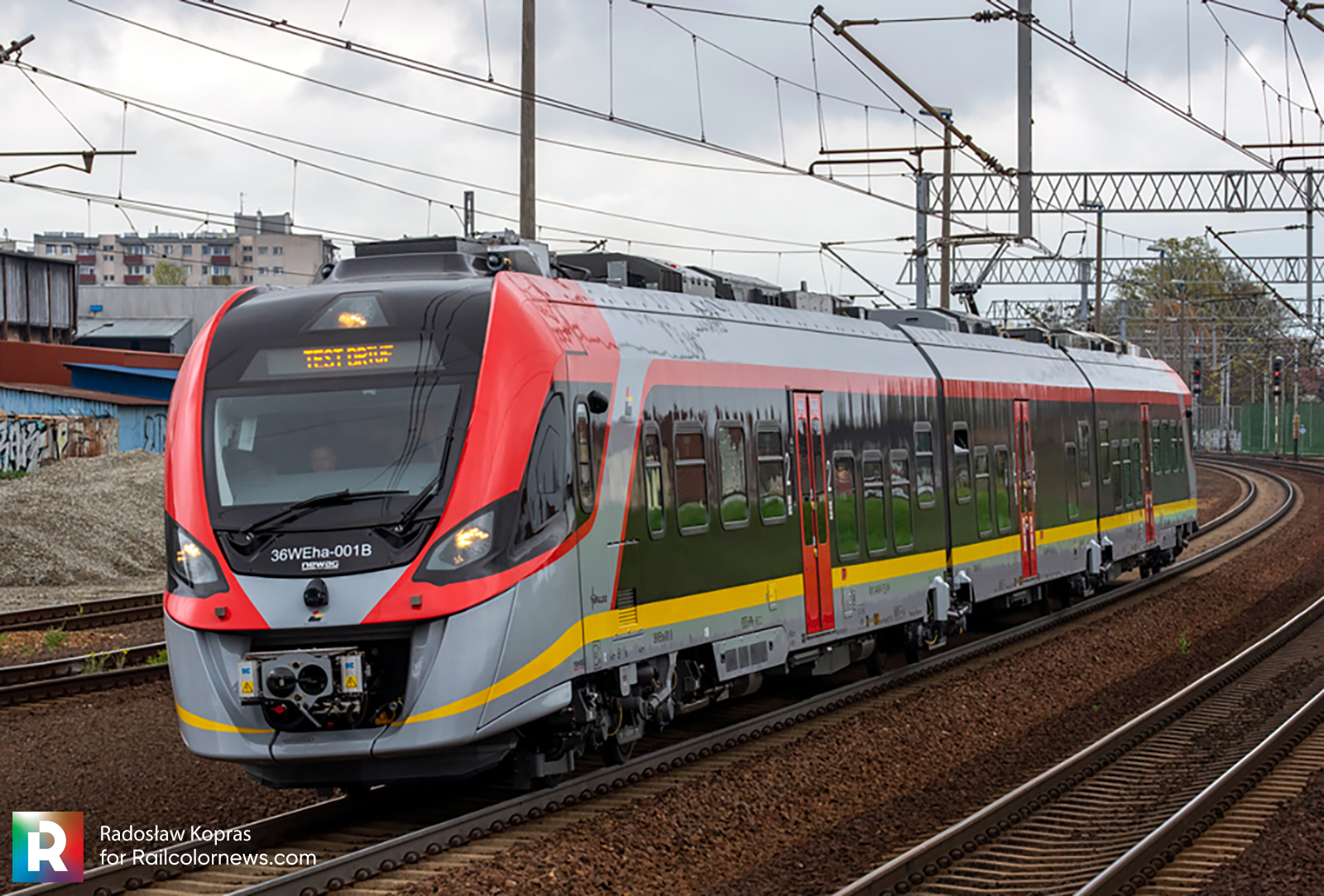 ŁKA signed a contract with NEWAG for the purchase of 3 BMUs worth nearly EUR 22 million, two further optional trains under the same agreement. The total value of the order will then amount to over EUR 36.5 million. The quoted amounts include the cost of manufacture and delivery, as well as maintenance.
The unititary value of a train for ŁKA is lower than the recently completed delivery for Koleje Dolnośląskie:
– Koleje Dolnośląskie c.a. EUR 6.05 million per unit;
– Łódzka Kolej Aglomeracyjna c.a. EUR 5.39 million per train;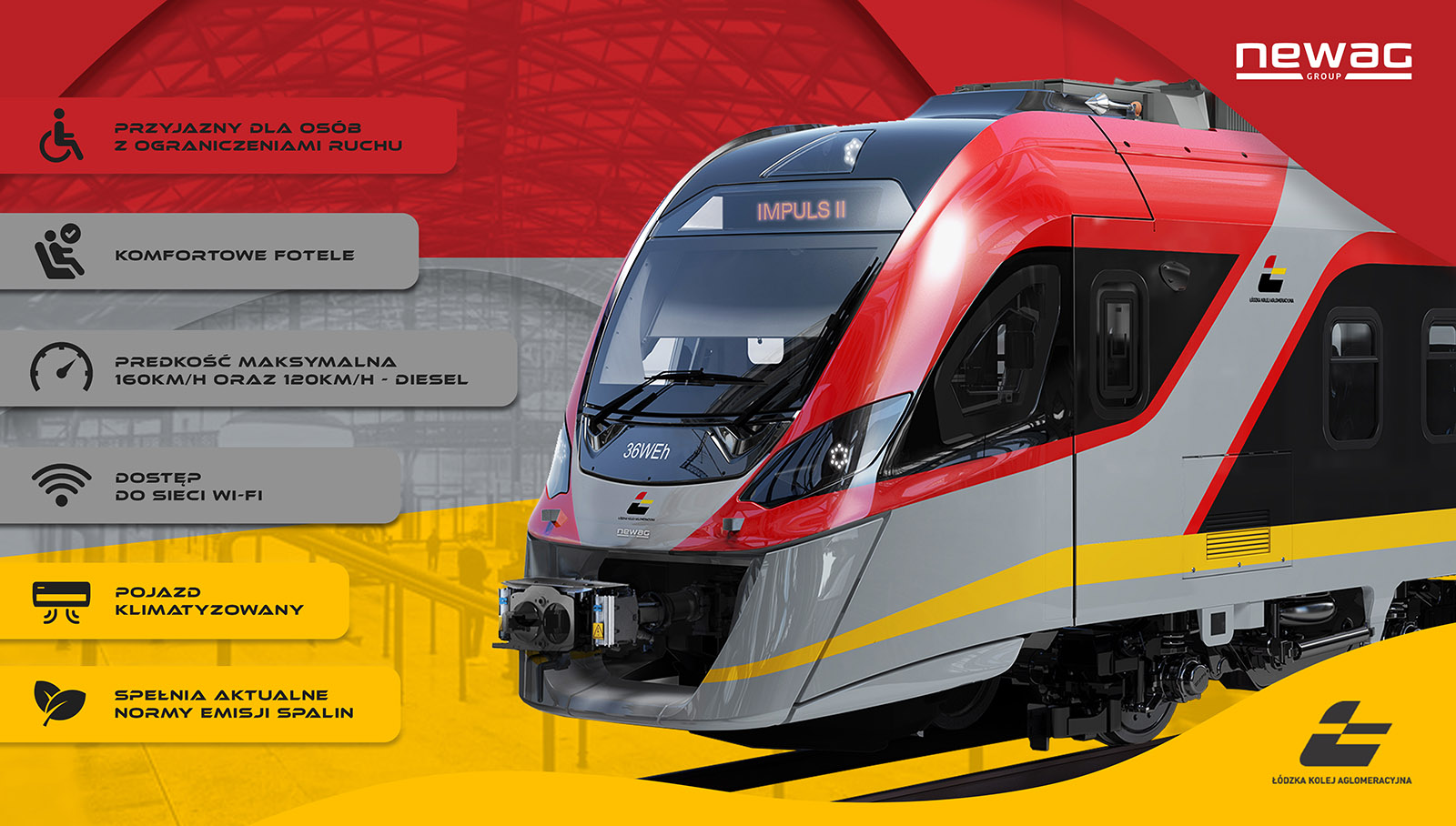 Following the purchase of these hybrid trains, ŁKA plans to deploy them on non-electrified railway lines:
no. 25 – Łódź/Zgierz – Tomaszów Maz. – Opoczno;
no. 53 – Łódź/Zgierz – Tomaszów Maz. – Spała;
Following the delivery of the first vehicle, Łódzkie Voivodship will become the third region in the country where Polish hybrids will appear. Earlier on, such vehicles appeared in Western Pomerania and Lower Silesia.