In 2020, SBB Cargo International and RALpin gave Akiem 186 901-910 a new design. The light grey machines got new stickers; Two different sides, a name, a Schweizkreuz on each nose. The blue/red/white side, with the logos of SBBCI, is related to the Alppiercer 2 design, Swiss mountains under a bright blue sky.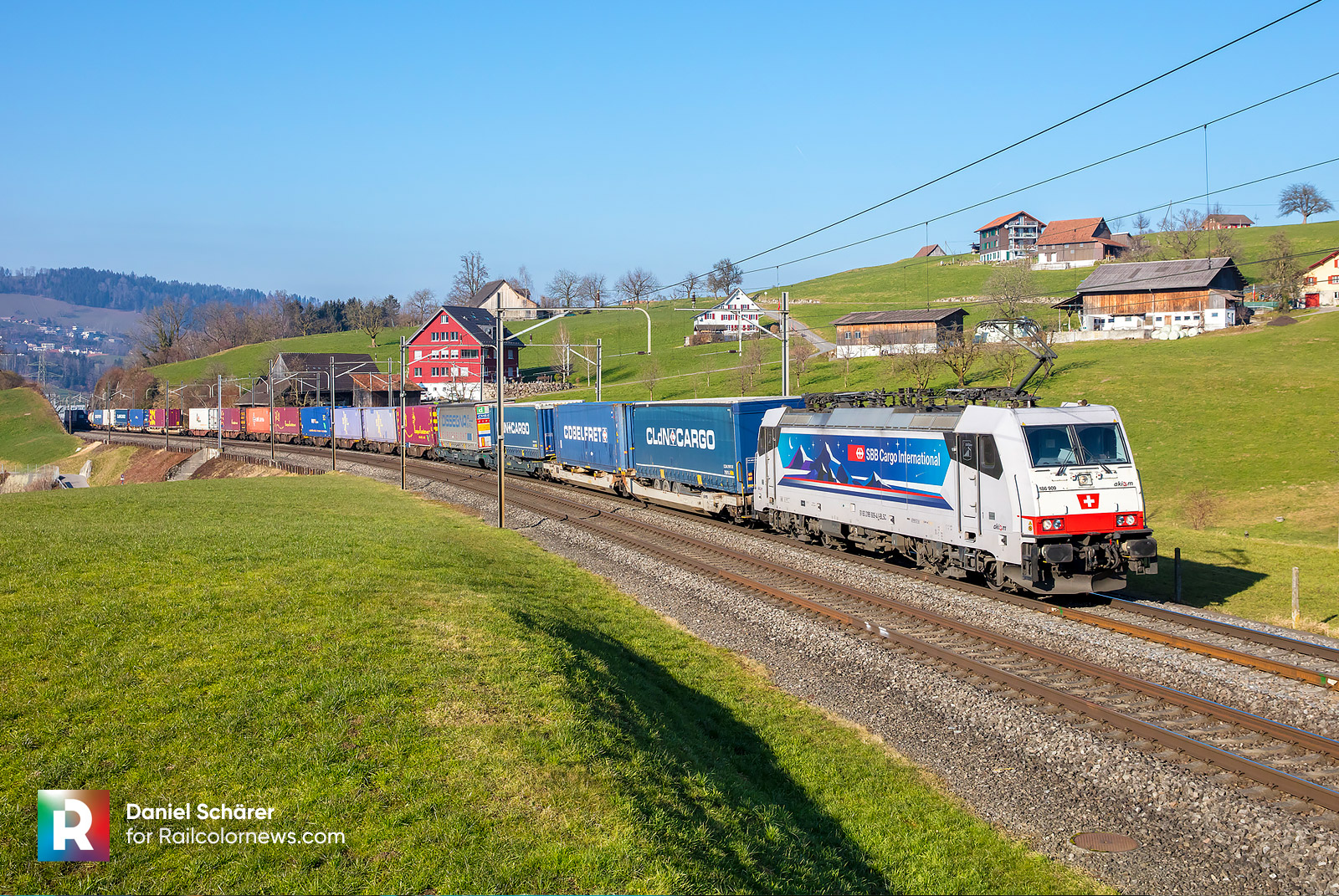 But last year, 186 909 was damaged by graffiti, which made SBBCI decide to replace some of the stickers, not even one year old. The idea arose to make these new stickers just a little different. The question to you is, did you notice?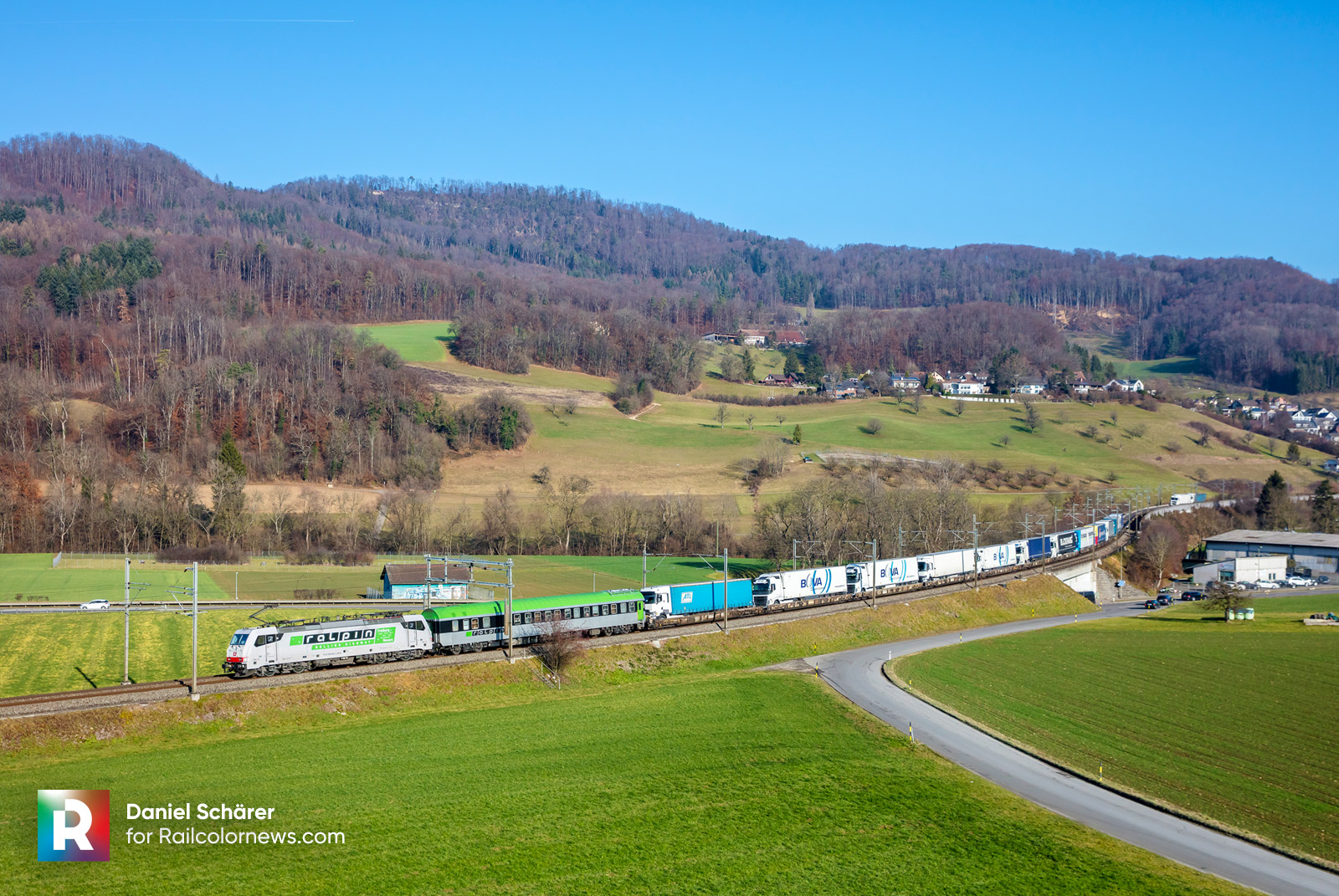 The "new" design of 909 has stars. The blue SBBCI side has a darker sky, and a moon. The differences on the RALpin side a more sublte; four extra stars.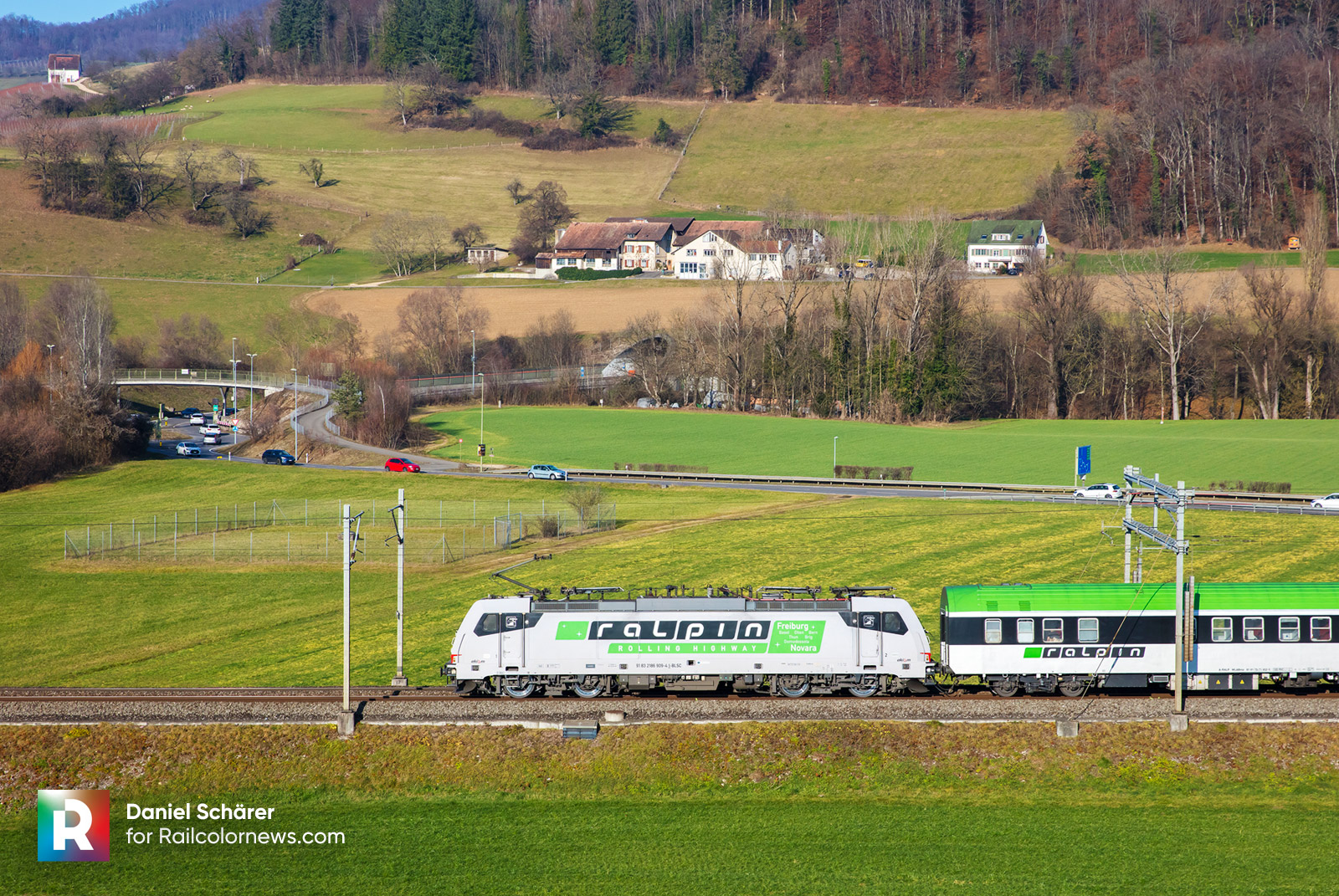 The name of the locomotive remained the same – it is still the Olimpino. Another succesful project Railcolor Design.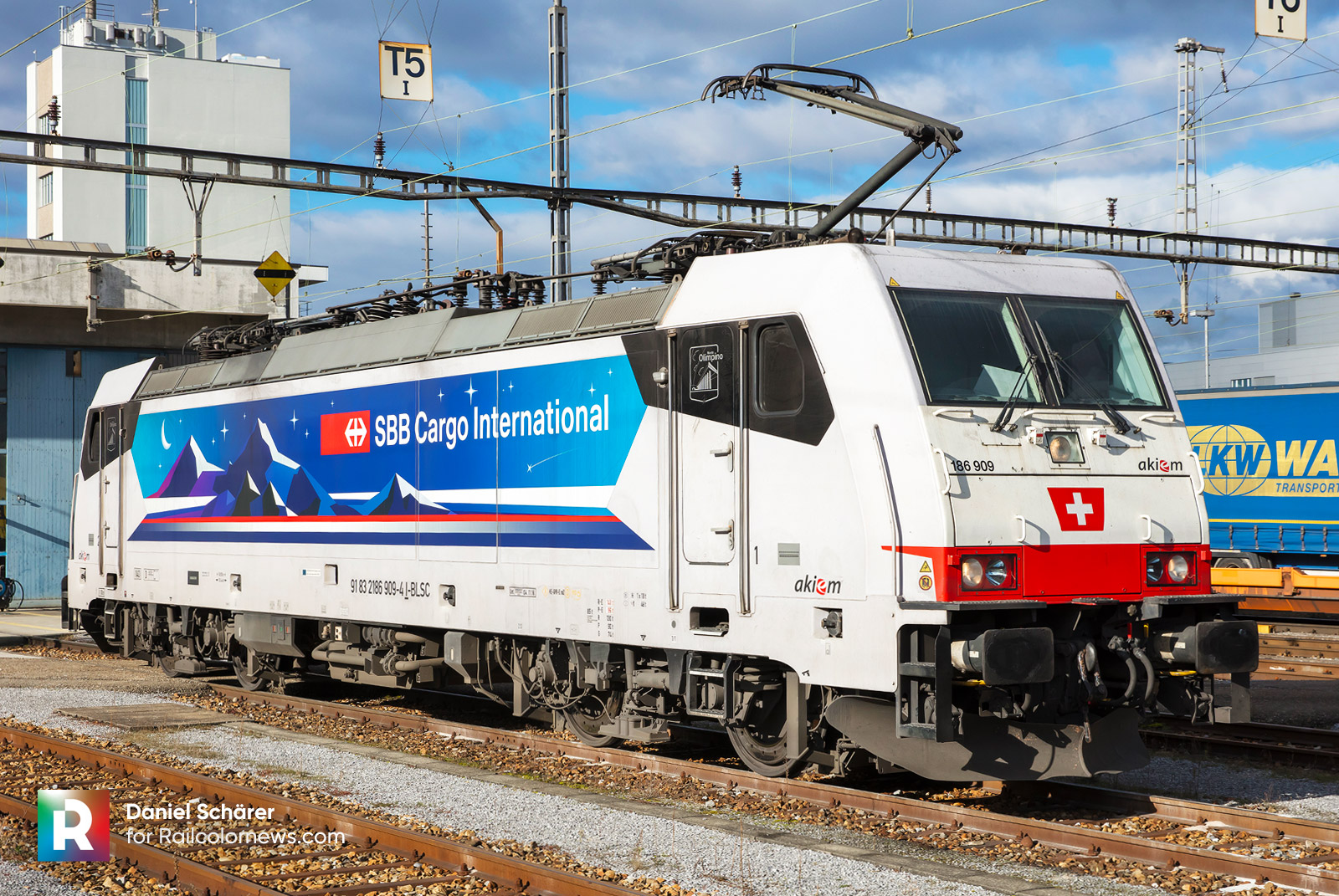 As such, 186 909 was re-released in the first week of December 2021. Since then, Daniel Schärer has made several trips with the locomotive, and he made his images available to us. Thanks Daniël!