A contract canceled, the possible loss of subsidies, and a quick search for a new manufacturer. Three ingredients of the project "Impuls EMUs for SKM Warszawa". Railcolor presents the first pictures and the backgrounds of this project:
We want to thank the press officer of SKM Warszawa, who shared the pictures by Bartek Banaszak with us.
On 12.01.2022, SKM presented the first two units in its workshop; the four-car 31WEba-001 and 31WEba-002. The order includes the delivery of fifteen five-car and six four-car EMUs. The order value amounts to PLN 668 million, of which EU funds cover one-third.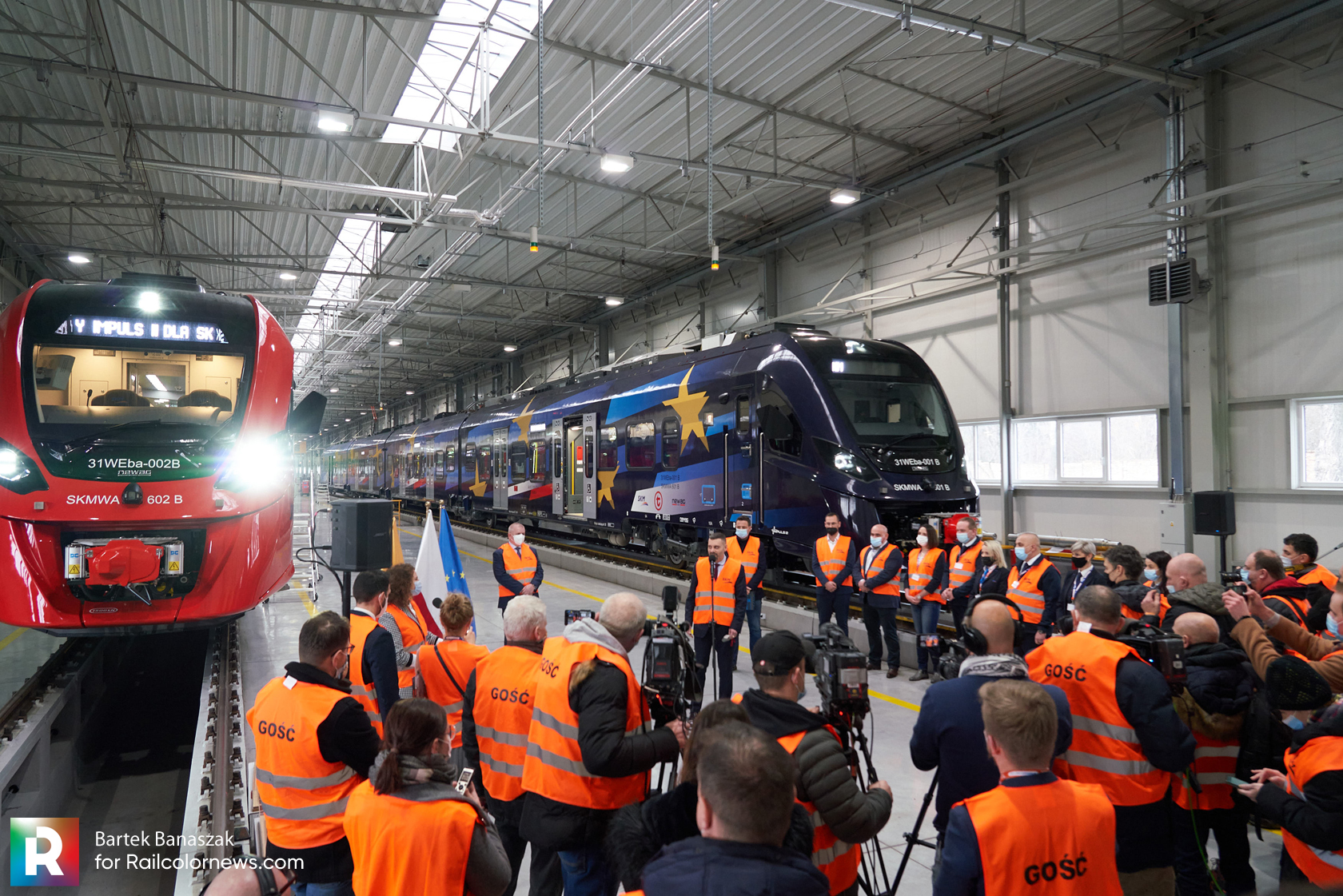 Special colors
31WEba-001 has an unusual design (SKM trains are generally red/ivory/yellow). Its blue wrap celebrates 2021 as the European year of railways once more, plus it's the 200th train of the Impuls product family built by Newag in Nowy Sącz.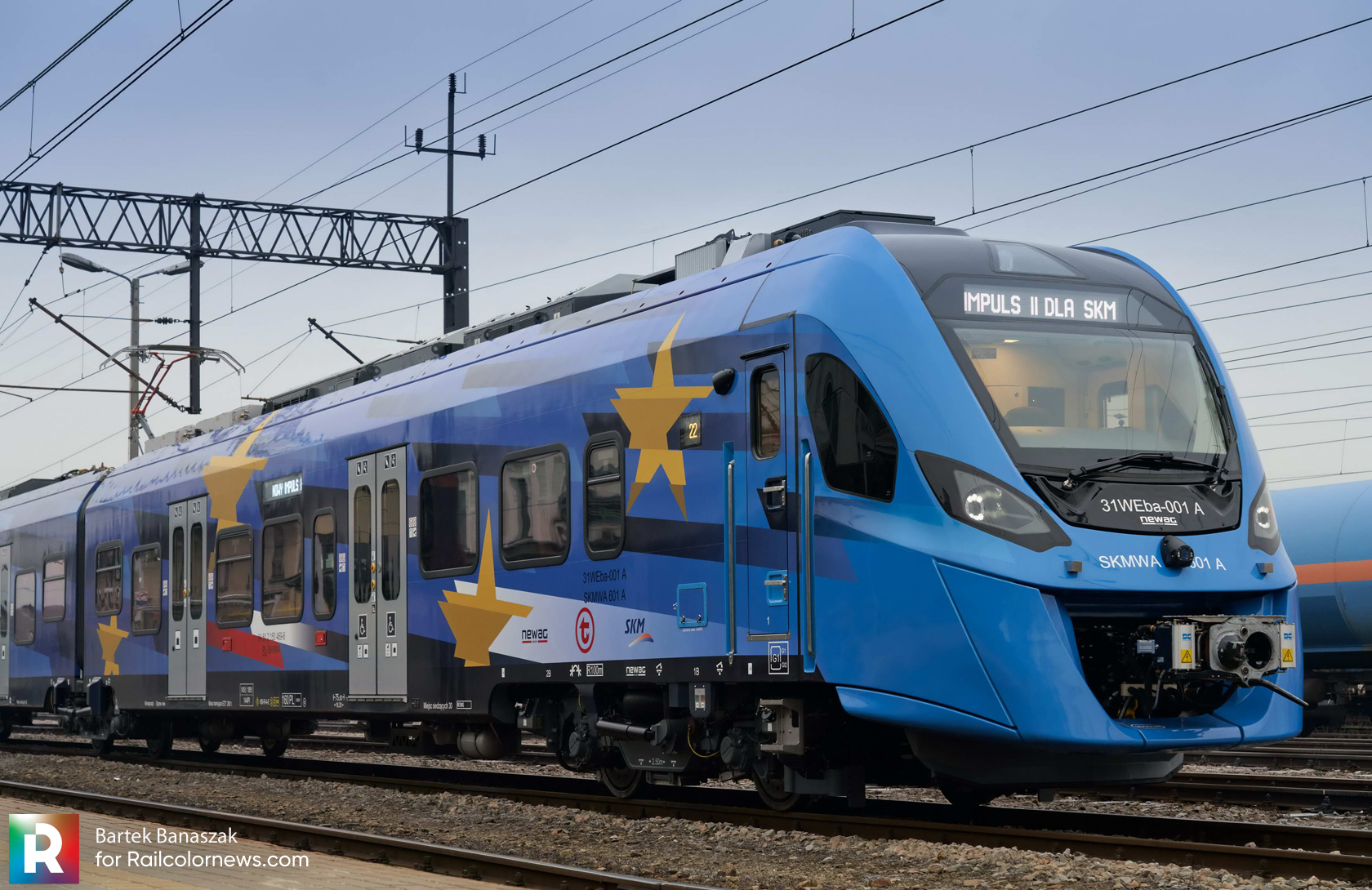 Train tests and planned routes
The new SKM trains need to complete 600 kilometers without defects before being put into service. They are scheduled to enter service on 01.03.2022. In the beginning, they will run on line S2 from Warsaw Chopin Airport to Sulejówek Miłosna. Subsequent EMUs will appear on the lines S1 Pruszków – Otwock and on the line S3 Warsaw West Station to Legionowo, Wieliszew, and Nieporęt.
Technical details
The units have an interior set-up, typical for agglomeration traffic with many handrails. There are no toilets. The trains don't travel that far as they stay in Warsaw and its vicinity. This solution allows for higher train capacity.
Length: 91.9 m (5-car) & 75.6 m (4-car)
Maximum speed: 160 km/h
Capacity: 5-car version: 835 seats (186 seated), 4-car version: 680 (144 seated)
Additional Equipment: WiFi network, AED defibrillators, USB charger
Both the four- and five-cat units have eight places for bicycles and two places for strollers/wheelchairs.
Tender history
Initially, Pesa would build the new trains, but SKM Warsaw terminated the contract. A first train was already completed, but the parties did not reach an agreement. A new contract with Newag was signed in April 2020. The production started in Q1 2021.