This article was originally published on 07.01.2022 – and updated on 10.01.2022 (more pictures added; scroll down to see them).

Austria's Stern & Hafferl (StH) operates a unique TRAXX AC3 locomotive. It's unique because it's the only such vehicle in the operator's fleet and because it can drive trains under catenary and shunt on non-electrified branches. We bring you some nice pictures in this 'in-the-picture' article, showing the sparkling red loco in action.
Florian Lugstein ended 2021 with some really nice shots, featuring StH's TRAXX AC3 187 333. The stunning view below shows the loco shunting in diesel mode in Ebensee: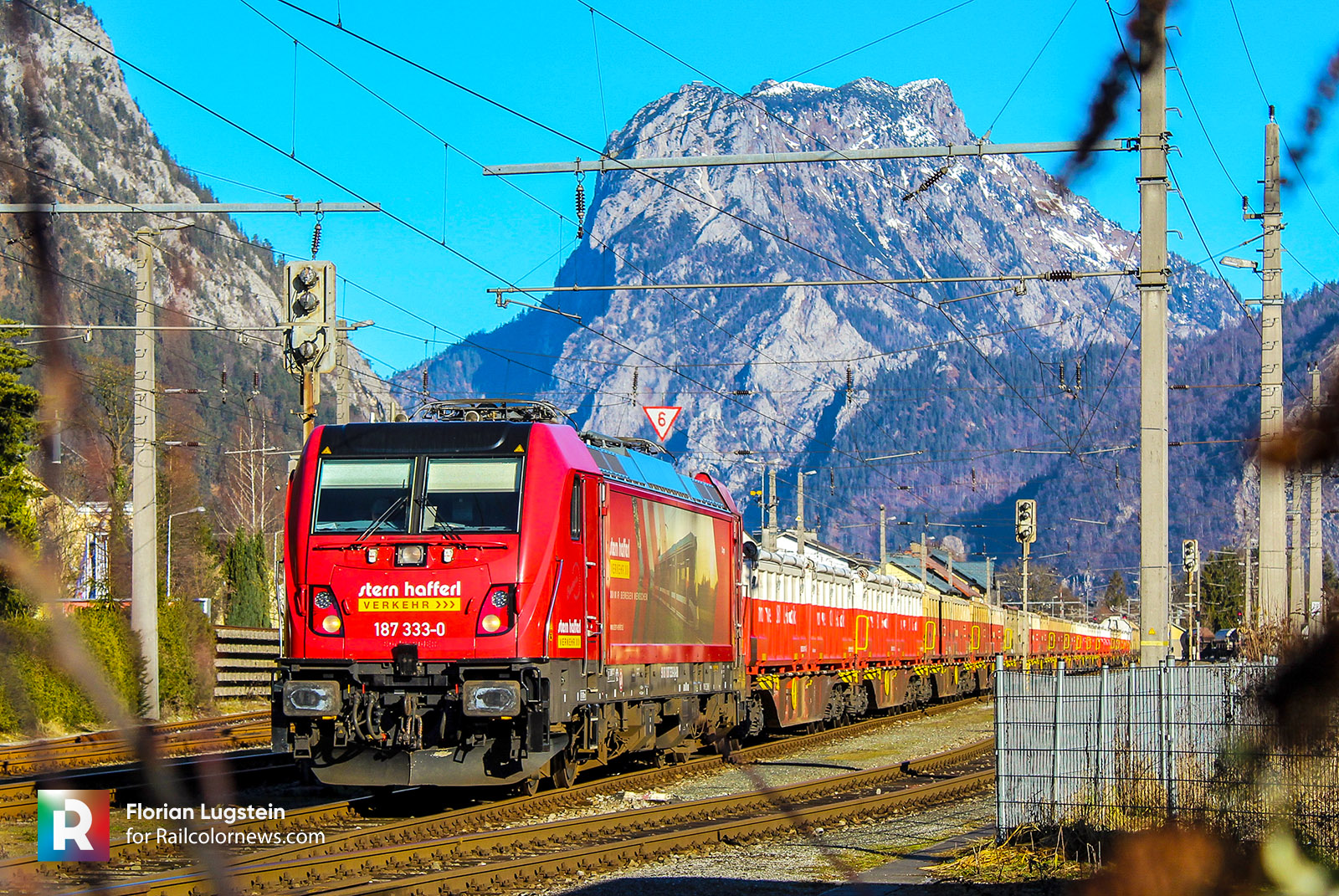 Shunting in the stations, shunting in the quarry – these photos demonstrate the potential of Bombardier's (ehm, Alstom's) Last Mile (LM) technology in real life. After all, who needs shunters when a single locomotive can do all the work?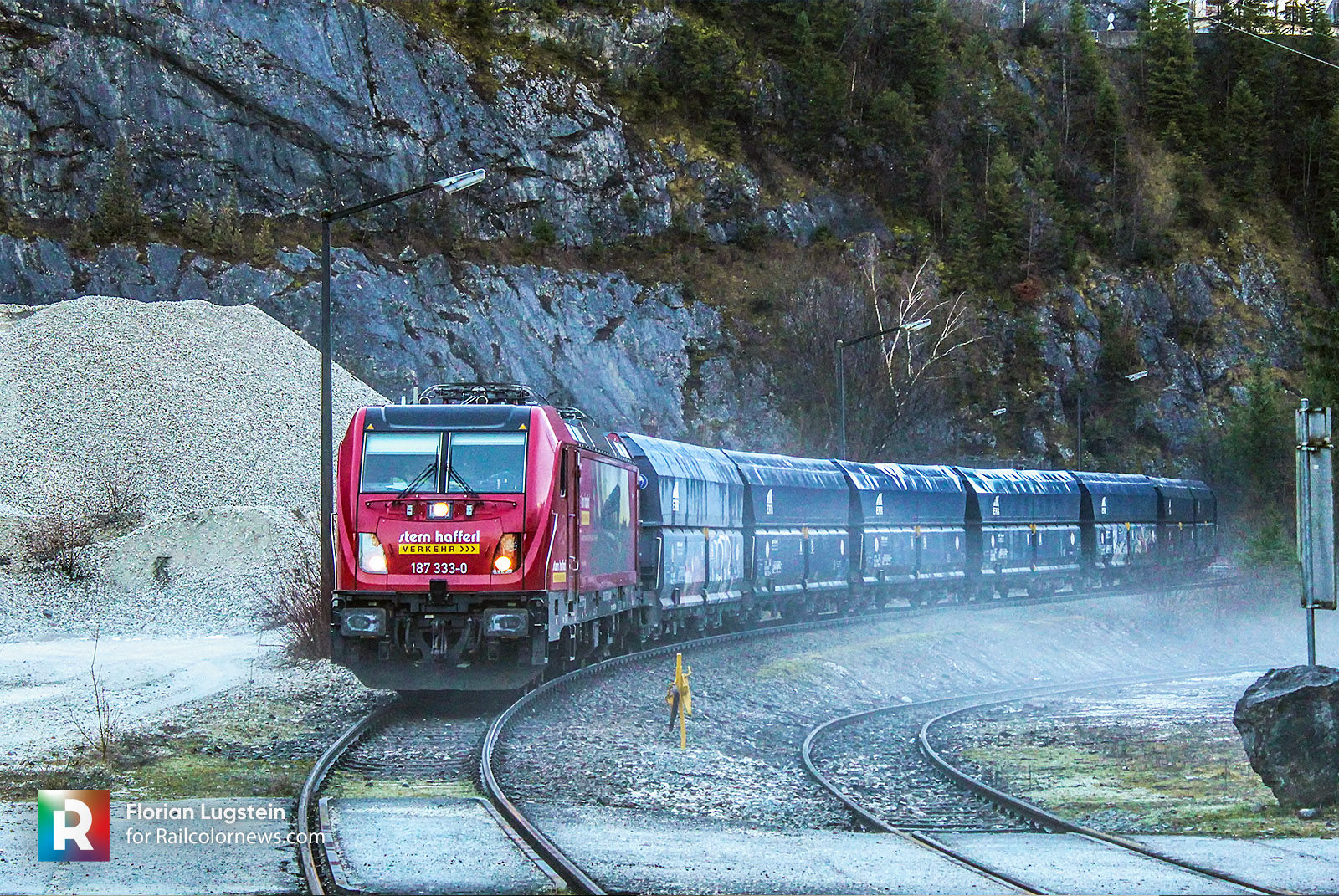 According to Florian's observations, "Barbara" mainly drives the gravel trains from Ebensee to the Rohrdorfer Zement plant in Gmunden. Sometimes, the locomotive can also be seen driving between Ebensee and Salinen Austria in Lahnstein.
About 187 333
Model: TRAXX AC3 LM;
NVR-Number: 91 81 1187 333-0 A-STH;
Year built: 2018;
Factory number: 35513;
Country package: D/A(/H/RO).
Update 10.01.2022
Thanks to Gabriel Landa we bring you a couple of more pictures, featuring the red TRAXX AC3. The first one shows it once again shunting in the stone quarry in Last Mile mode, but this time with snow: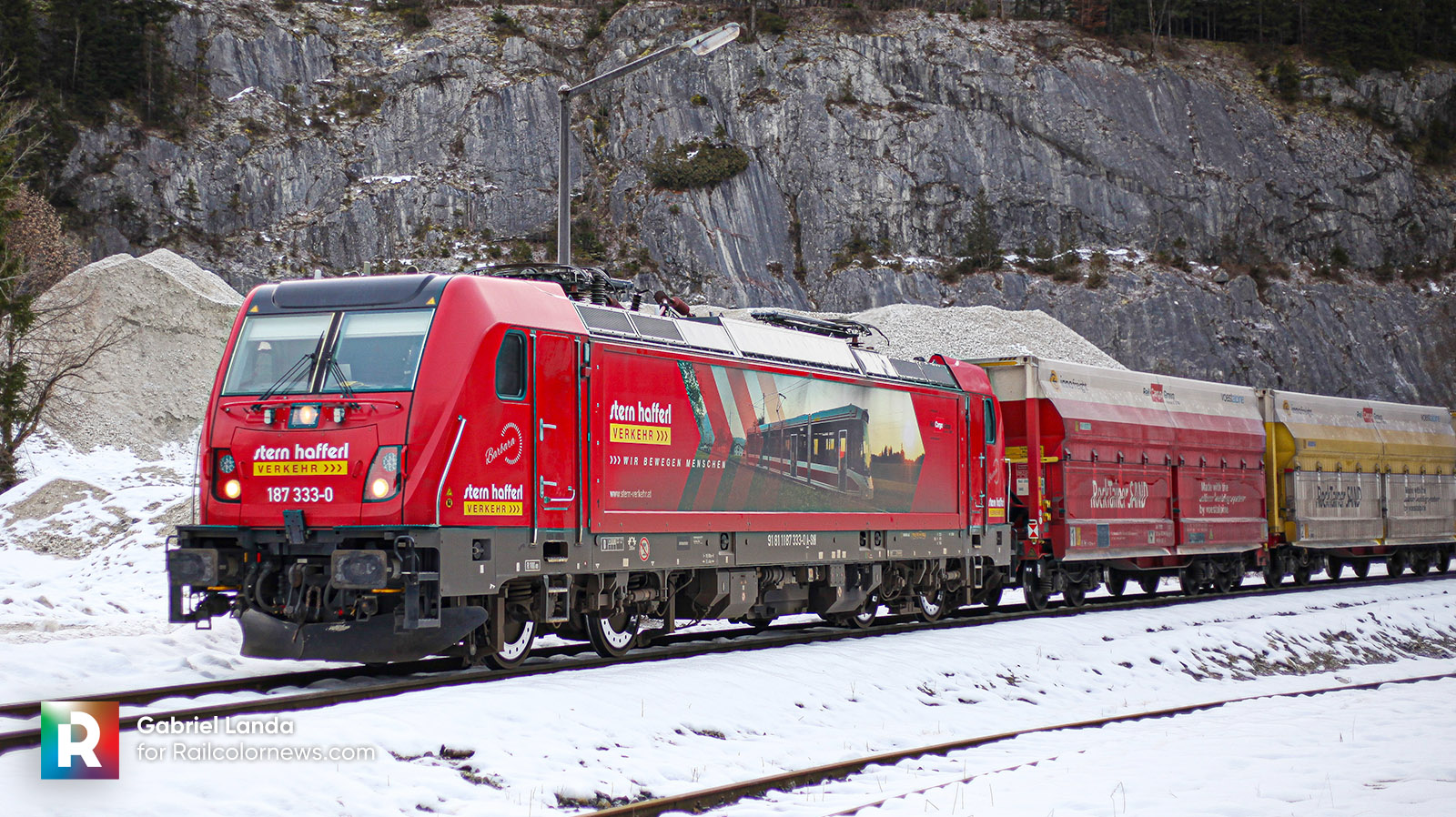 And the second one was taken a bit earlier in the Autumn, under catenary, with some hopper cars behind the locomotive: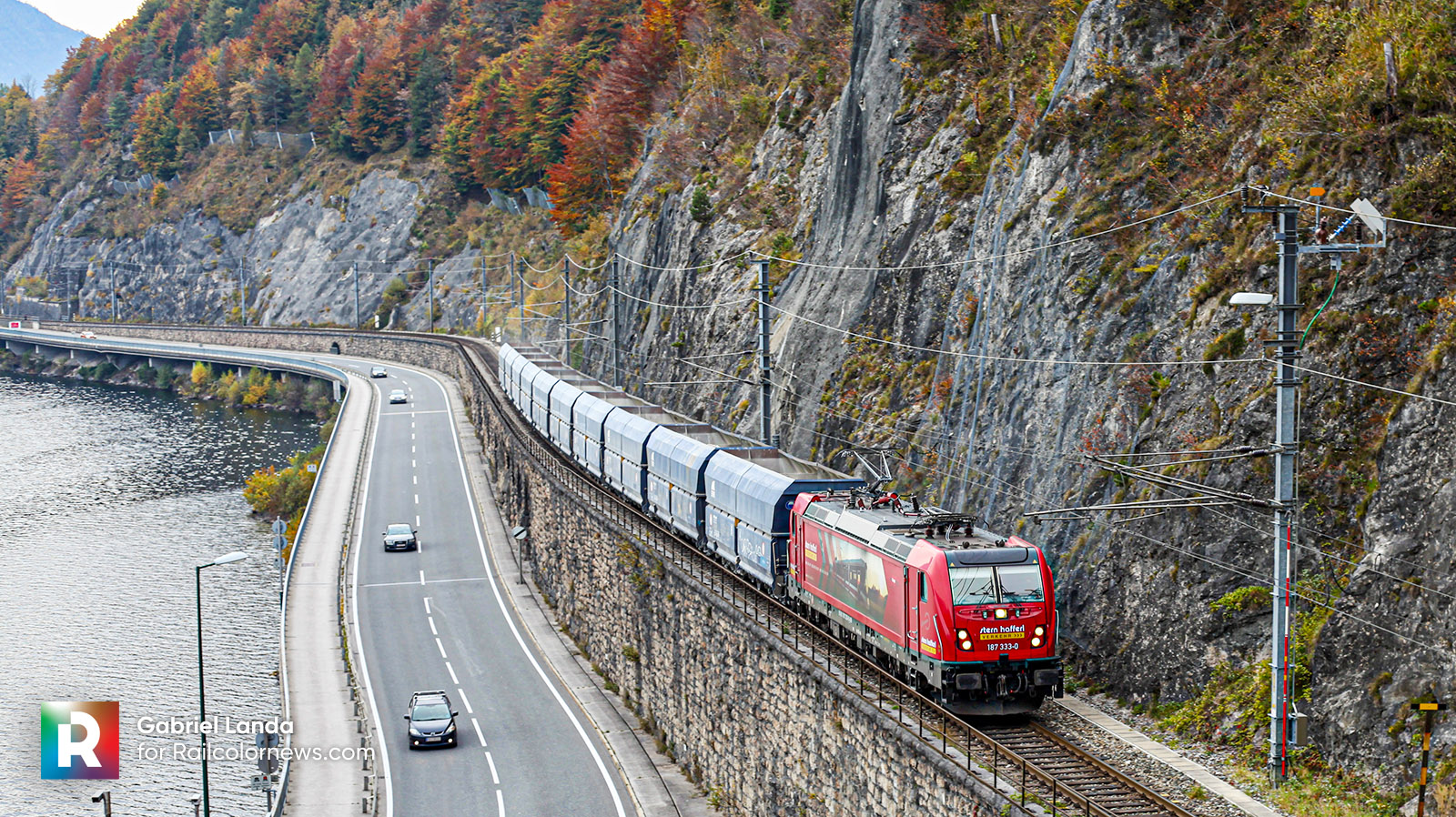 ---
Curious to learn more about Stern & Hafferl Verkehr's operations and locomotive fleet? We've got you covered with our detailed report from 2020.