In 2020, BELog tested the qualities of a EuroDual locomotive, replacing up to three other locomotives. This year, the company takes the step to lease a EuroDual from ELP. On 28.12.2021, locomotive 2159 238 was released.
This article was first published on 15.12.2021 and updated on 29.12.2021. Scroll down for the update. We thank Sebastian Bollmann and Martin Lorenz for their support.
BELog Baustoffe- Entsorgung- Logistik is a Halle-based German company belonging to the Schwenk Group, a specialist in construction materials. BELog is naturally the mover of aggregates.
After testing 2159 208 in 2020, the company decided to lease a machine from ELP. Where previously 20 EA wagons were transported with a classic Bo'Bo' electric locomotive, BELog will now be able to transport 39 EA wagons with one EuroDual.
In addition, BELog will now be able to reach various loading and unloading stations independently, no longer being dependent on local service providers.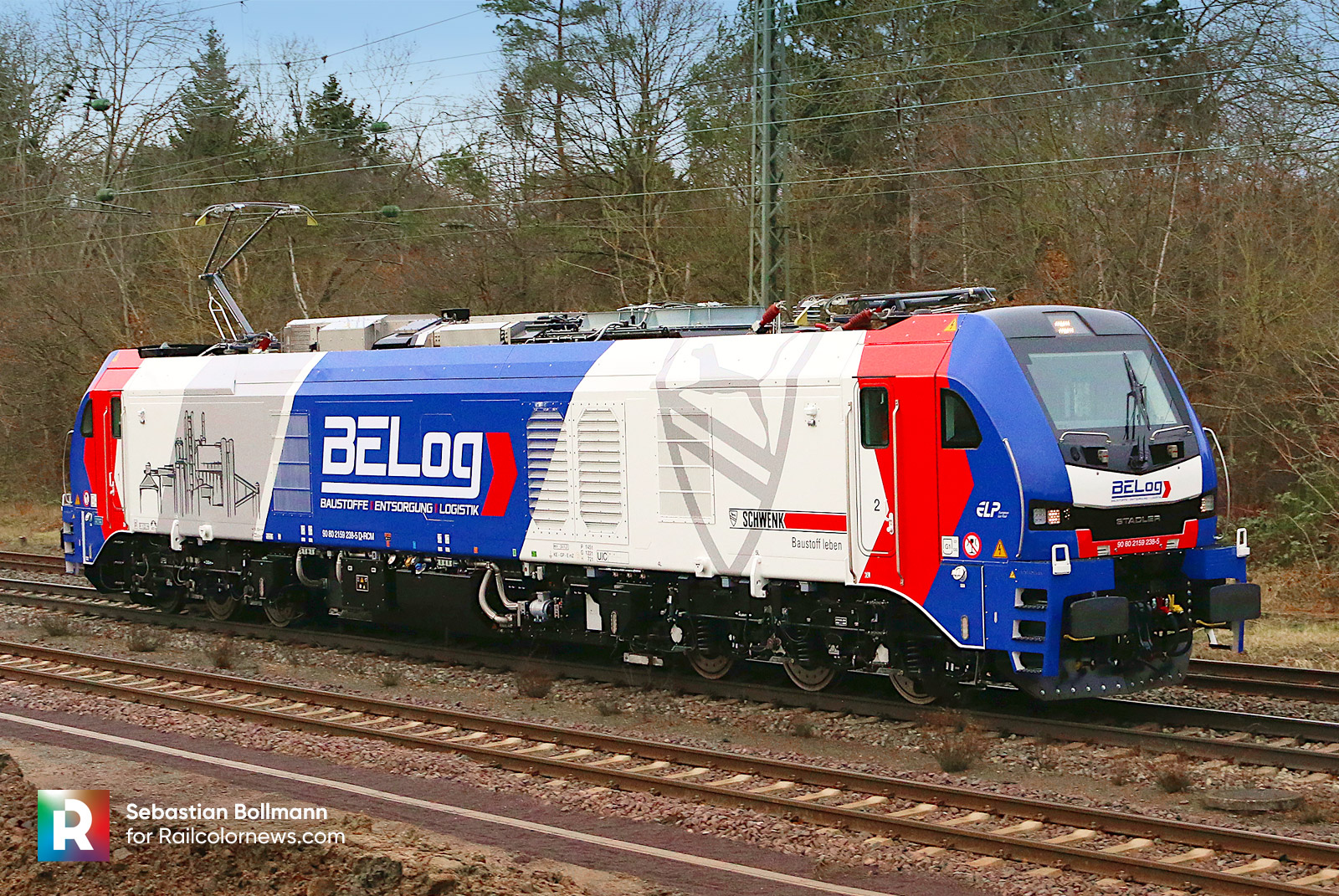 "In the past, our partner, Schwenk, had less positive experiences with the reliability of rail transport and has therefore shifted many transports to the road. The EuroDual from ELP gives us the necessary flexibility, efficiency, and traction to shift transport back from the road to the rails ", says Timo Pappe – Managing Director of BELog. "If the rail proves its worth, several railway lines to cement works will be reactivated and additional EuroDual locomotives will be rented."
EuroDual no. 2159 238 was delivered to BELog on 28.12.2021. ELP organized the driver training.
BELog currently leases electric ES64F4 locomotives from MRCE. BELog has Vossloh G2000/G1000 locomotives from Northrail and a single G2000 locomotive from Alpha Trains in the diesel locomotives segment.
Get a complete overview of all ELP EuroDuals and their lessees here: