Just last week our Expert subscribers had the chance to witness the journey of the first Srbija Voz KISS towards Serbia. The train arrived in the country's capital on 28.10.2021 and some of its series 413 FLIRT relatives were there to meet and greet it. On the next day, an official ceremony followed.

Railcolor News thanks Mladen Žarković for sharing his pictures. Check out his Facebook page for more trainspotting views from Serbia.
It took three days for the first Srbija Voz KISS to reach Serbia from Germany, where we saw it in transit last week. On 27.10.2021, unit 410 001/002 made it to Belgrade, Zemun: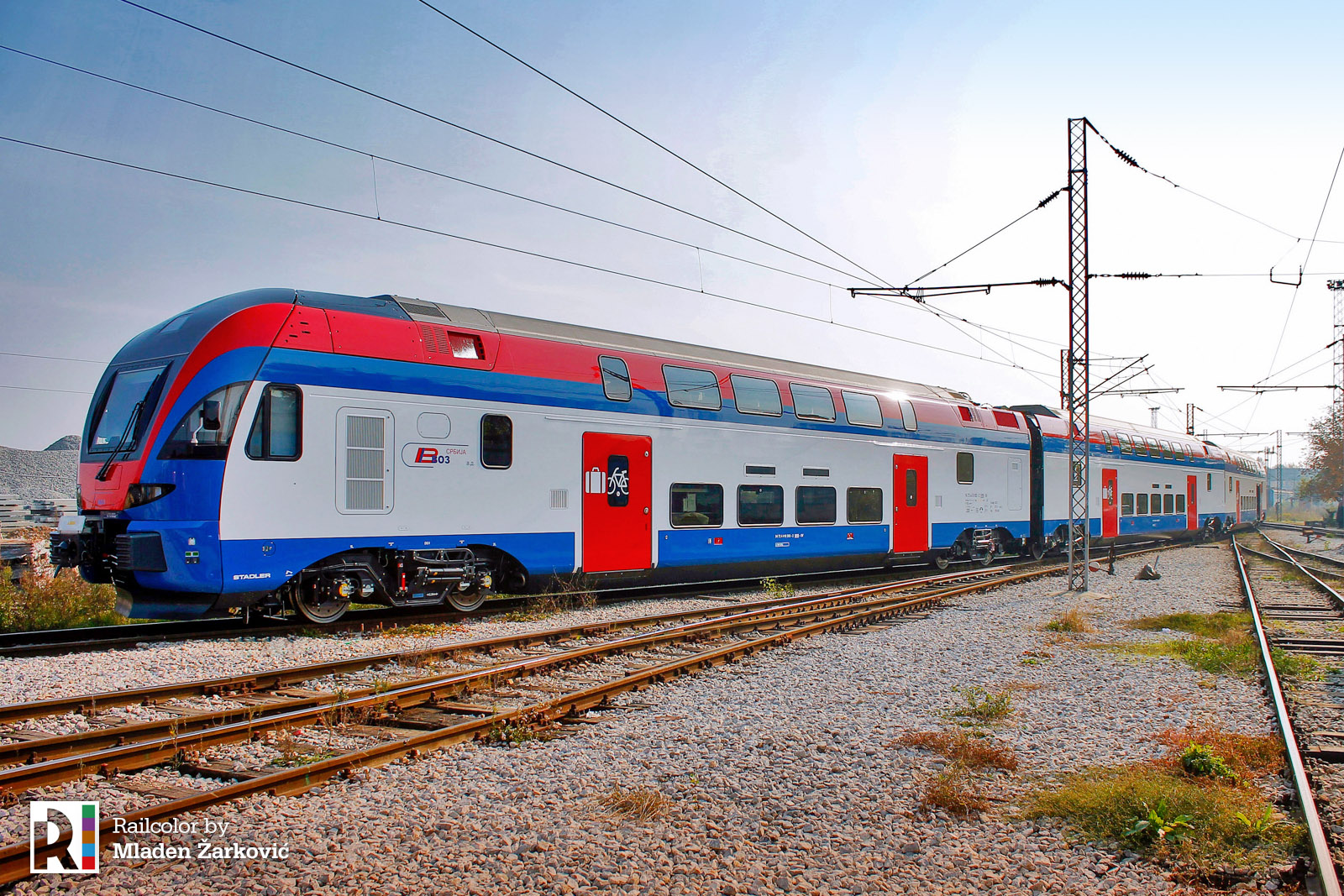 Logo problems
But there was something strange with the front logos of the train as these were hardly visible: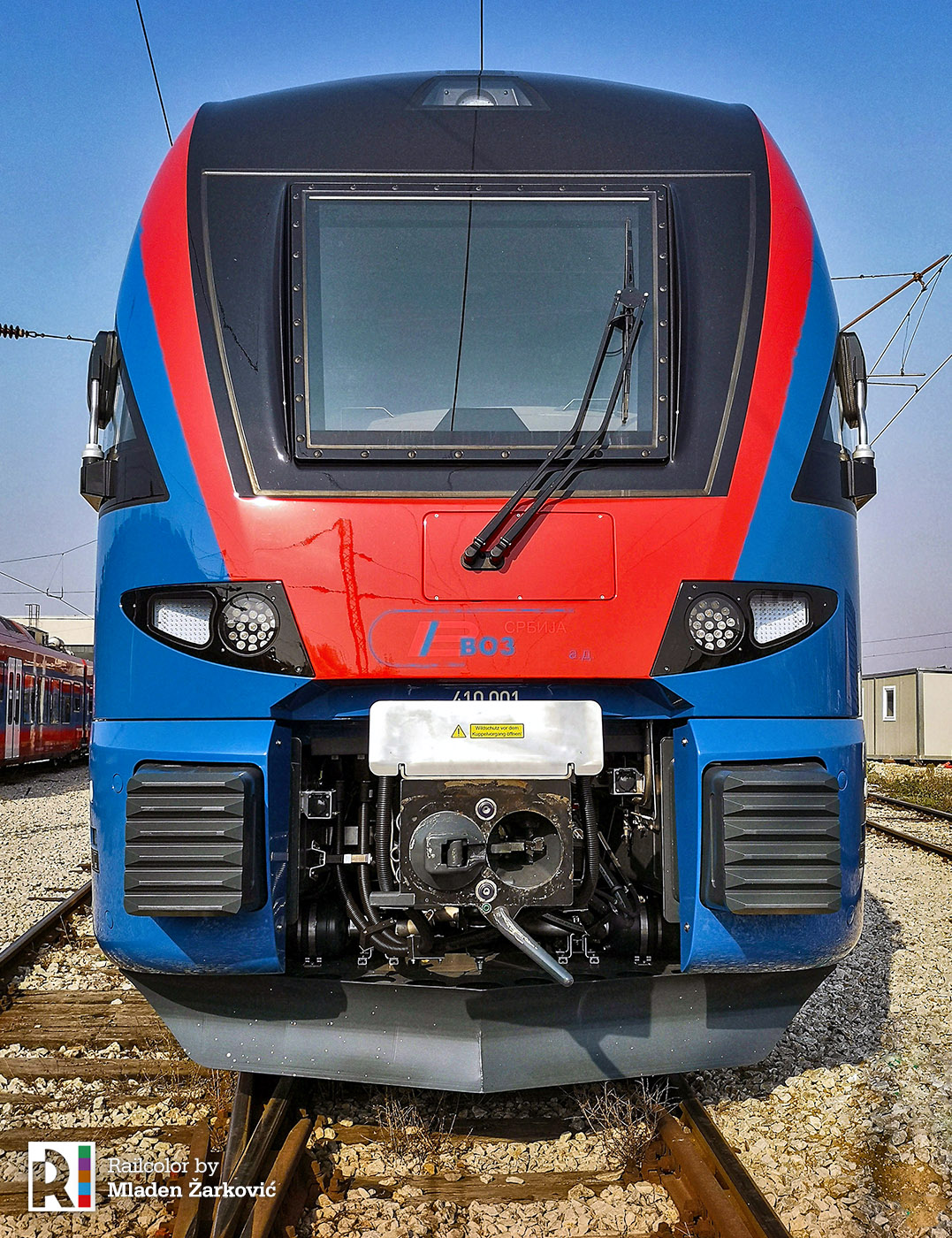 The official presentation
Two days later, an official presentation took place in New Belgrade station. The handover event was attended by the President of Serbia, Aleksandar Vučić, as well as Peter Spuhler of Stadler Rail. The latter pointed out that the Swiss company managed to deliver the first of three ordered trains on time, following the signing of the contract in early April this year.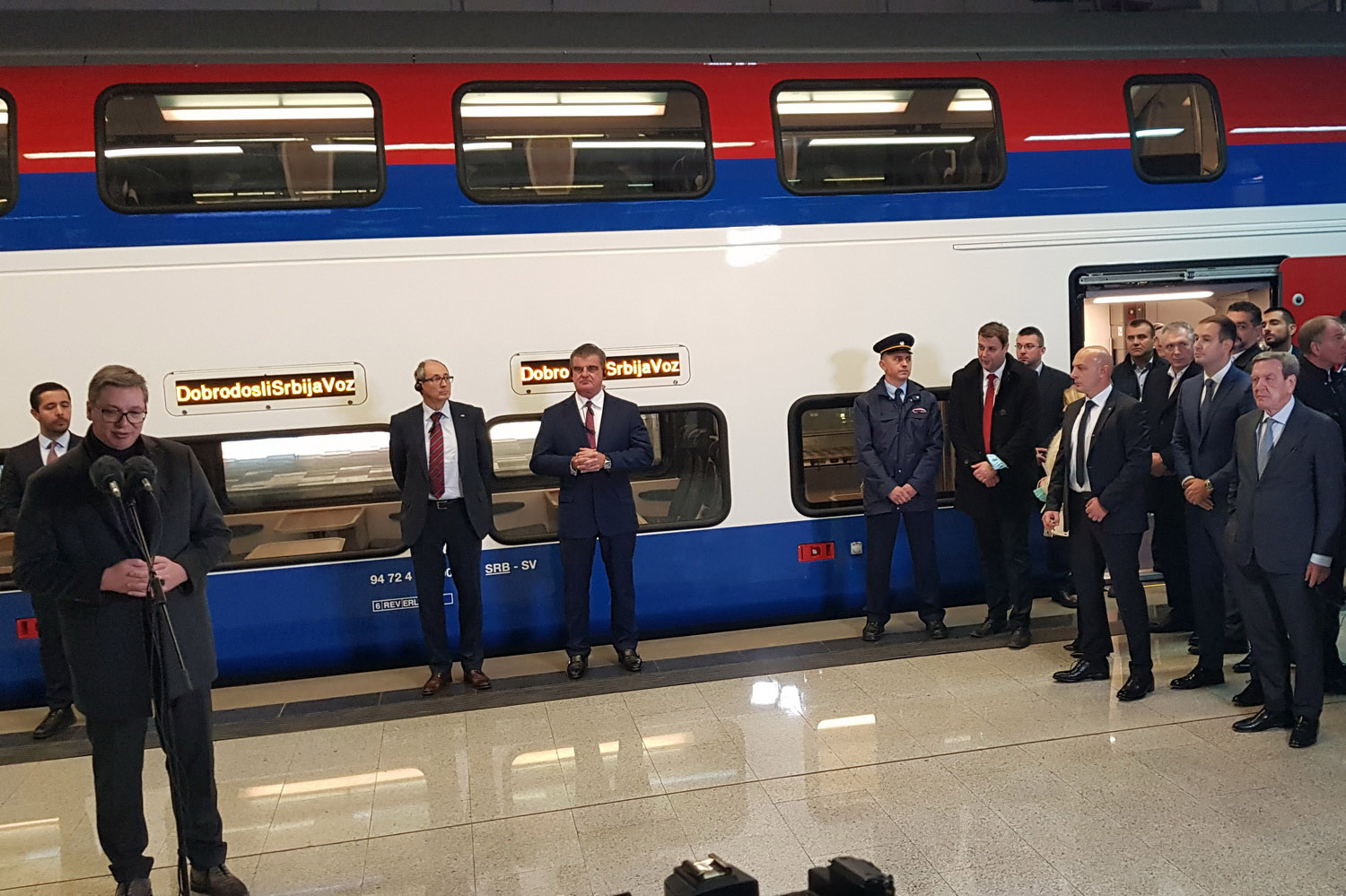 According to Serbia's president, the first of the new trains is due to enter commercial service on the line from Belgrade to Novi Sad at the beginning of March 2022.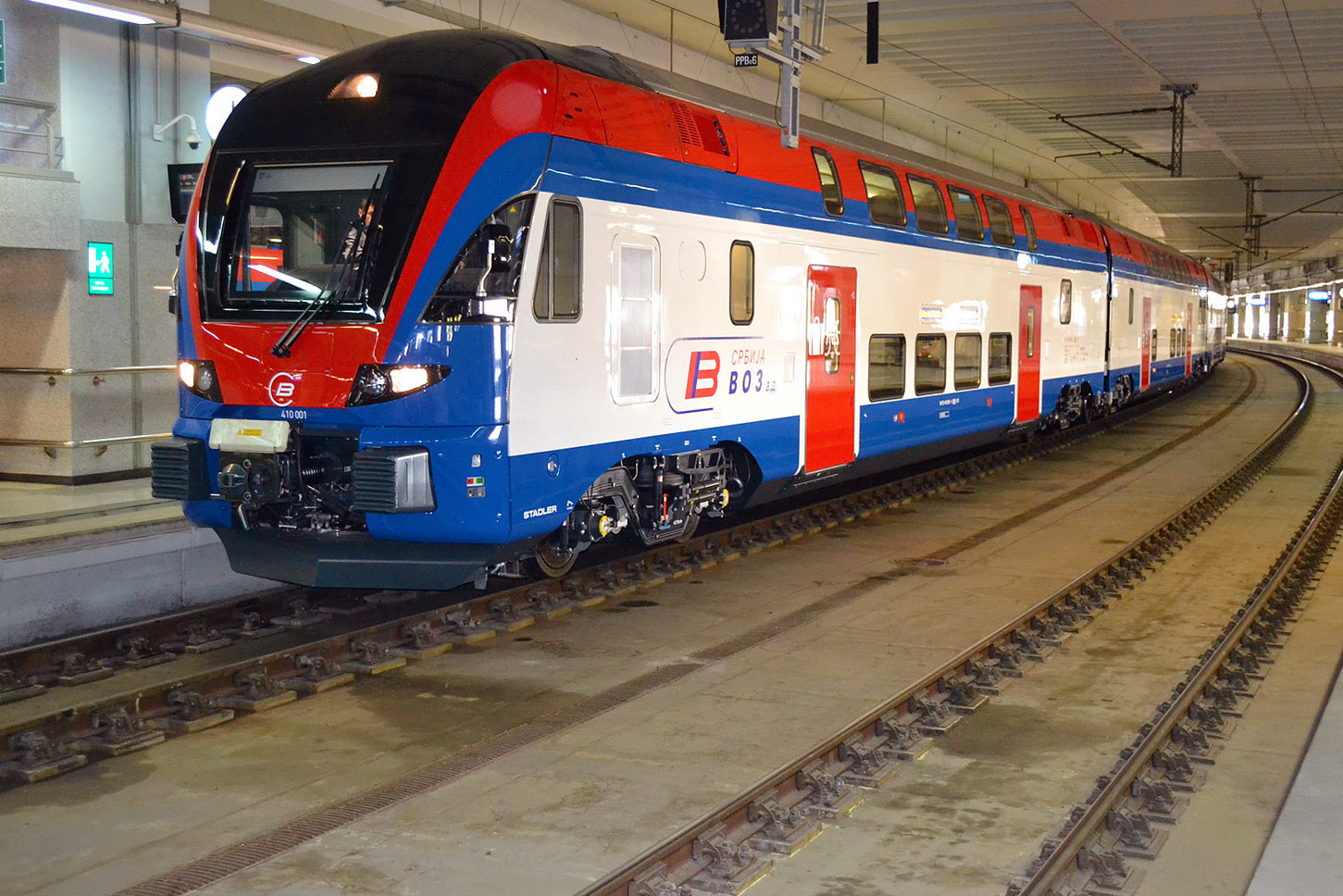 As seen in the image above, the logo problems were already fixed. The simplified Srbija Voz logo was installed in white on the nose of the train, and much bigger logos were put on its sides.
The Stadler EMU fleet in Serbia grows further
Srbija Voz already has experience with Stadler's FLIRT family. Following an agreement signed between the two companies in 2013, a fleet of 21 four-car FLIRTs was delivered to the Serbian state operator.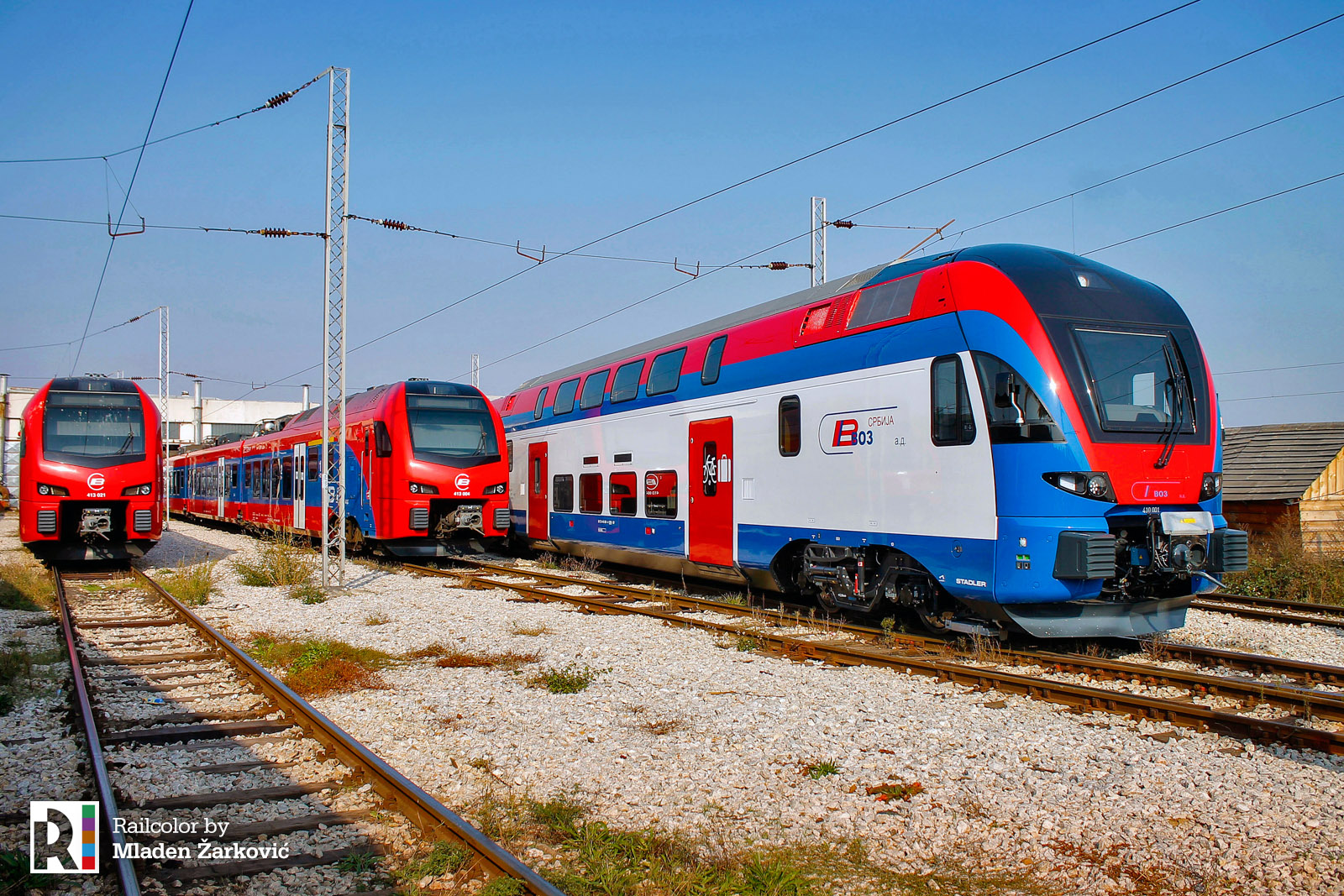 The photo above shows the old and new generation of Stadler EMUs side by side at Belgrade, Zemun. 413 021 and 004 are the numbers of the single-deck trainsets to the left of 410 001.
---
For an overview of the order visit our article below:
[RS / Expert] Contract award: Stadler's KISS 200 is coming to Serbia (fast!) [updated]