In Poland, you can see new trains with "Hybryda" written on their sides – This means that the train you see is bi-modal, capable to run under 3kV DC catenary and with diesel power. Koleje Dolnośląskie (KD) just took delivery of its first bi-mode train, from a total of six on order.
After a lengthy tender process, KD could buy six Newag Impuls 2 bimodal units for operation around the city of Wroclaw. Now, the first unit has been spotted on rails; the designated 36WEh-012a.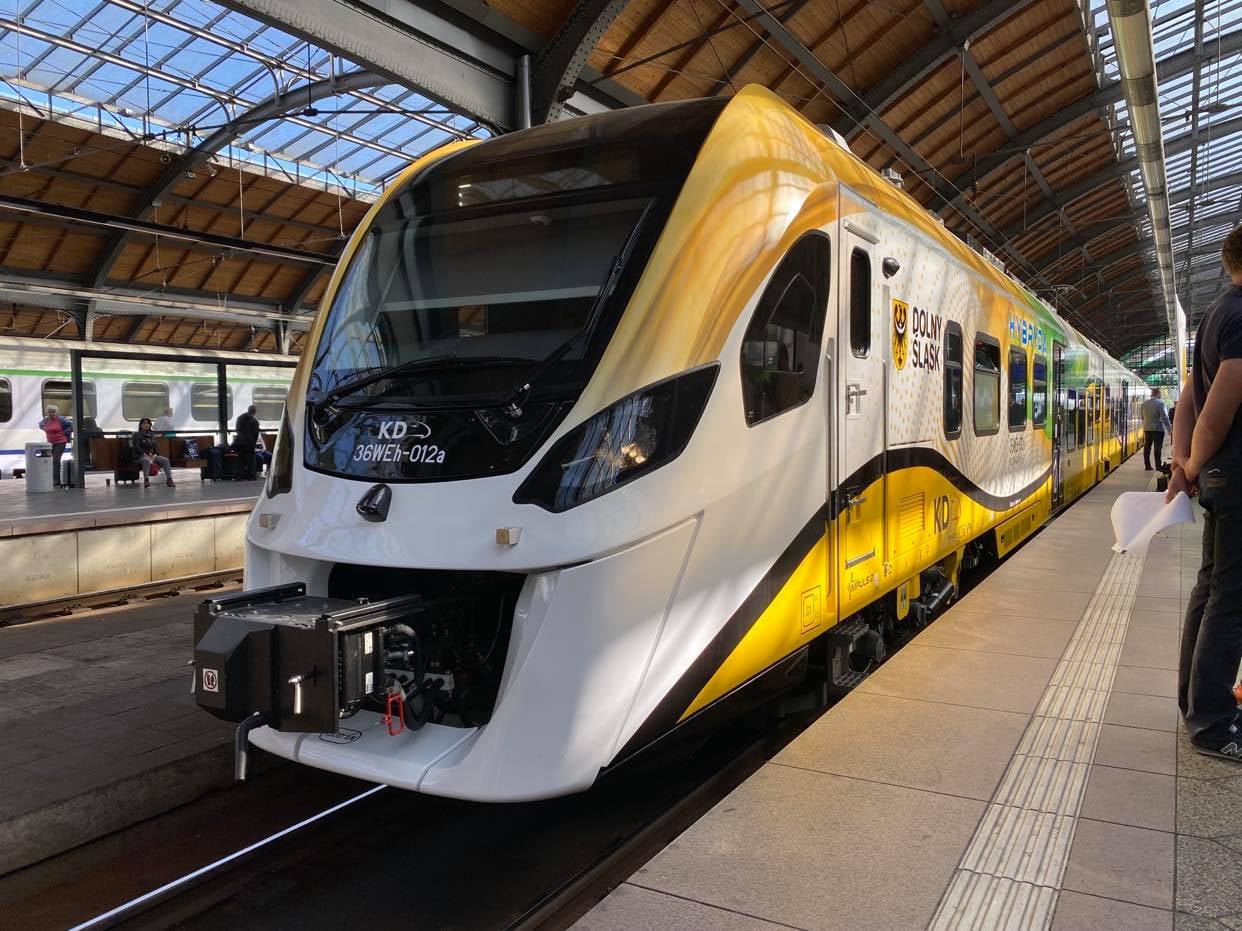 While the first train is operating on the line Trzebnica – Wrocław, the second unit is currently testing. The plan is to deliver this train later this month. All six units will be delivered by mid-2022.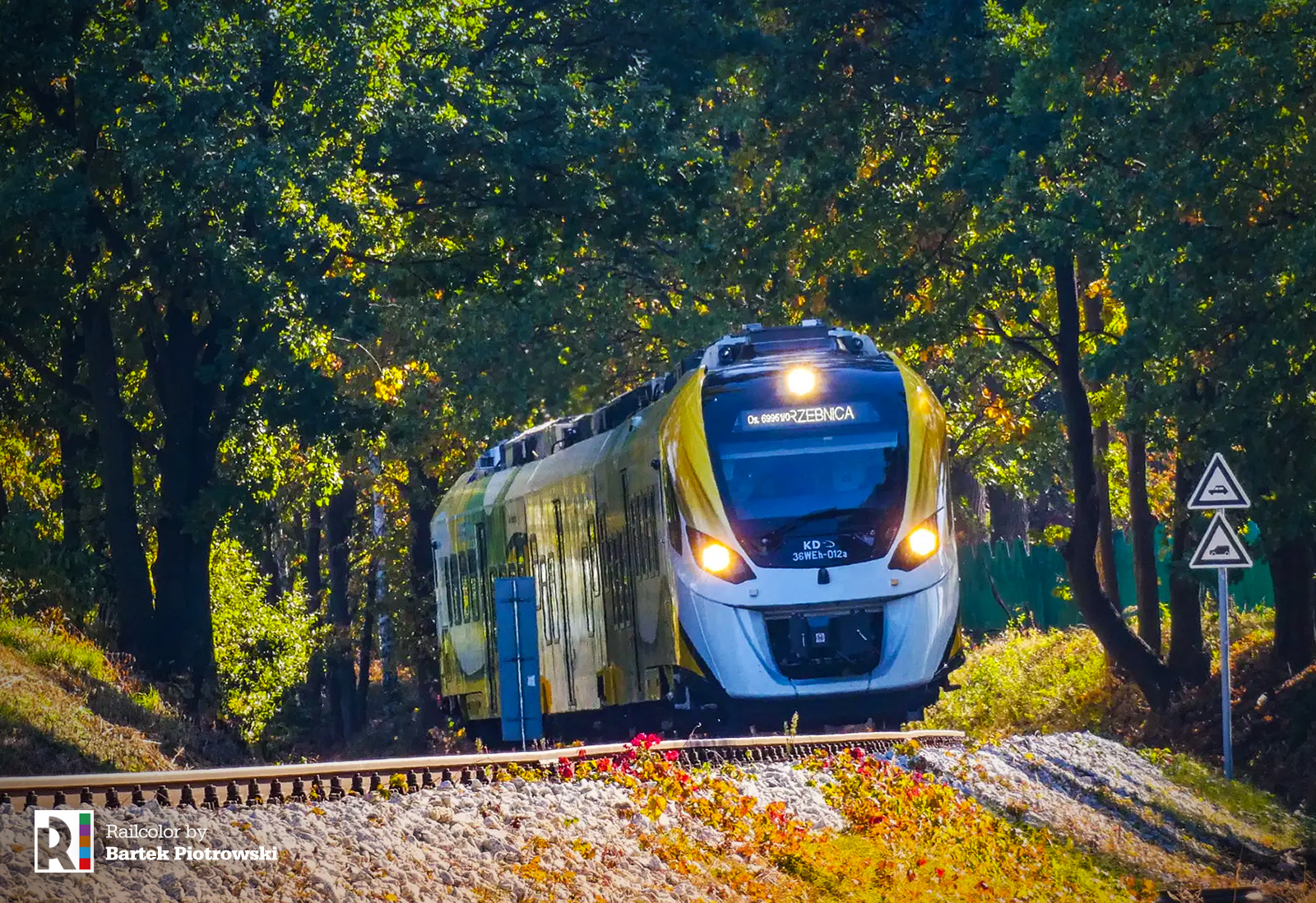 In the future, the current scope of operation, will expand by adding the line Sobótka – Świdnica, once it is modernized. This will enable the bimodality to kick in in full swing.
The trains, with a capacity of 315 passengers each, are able to reach a maximum speed of 160 km/h under catenary and 120 km/h in diesel mode. Just as captured by Chłopak z Peronów: