On 27.08.2021, Deutsche Bahn's future "408 001/501" made its first "self-powered" run on the test tracks of Wegberg-Wildenrath. On 31.08.2021, Achim Scheil was able to photograph the "8001" in nice sunlight: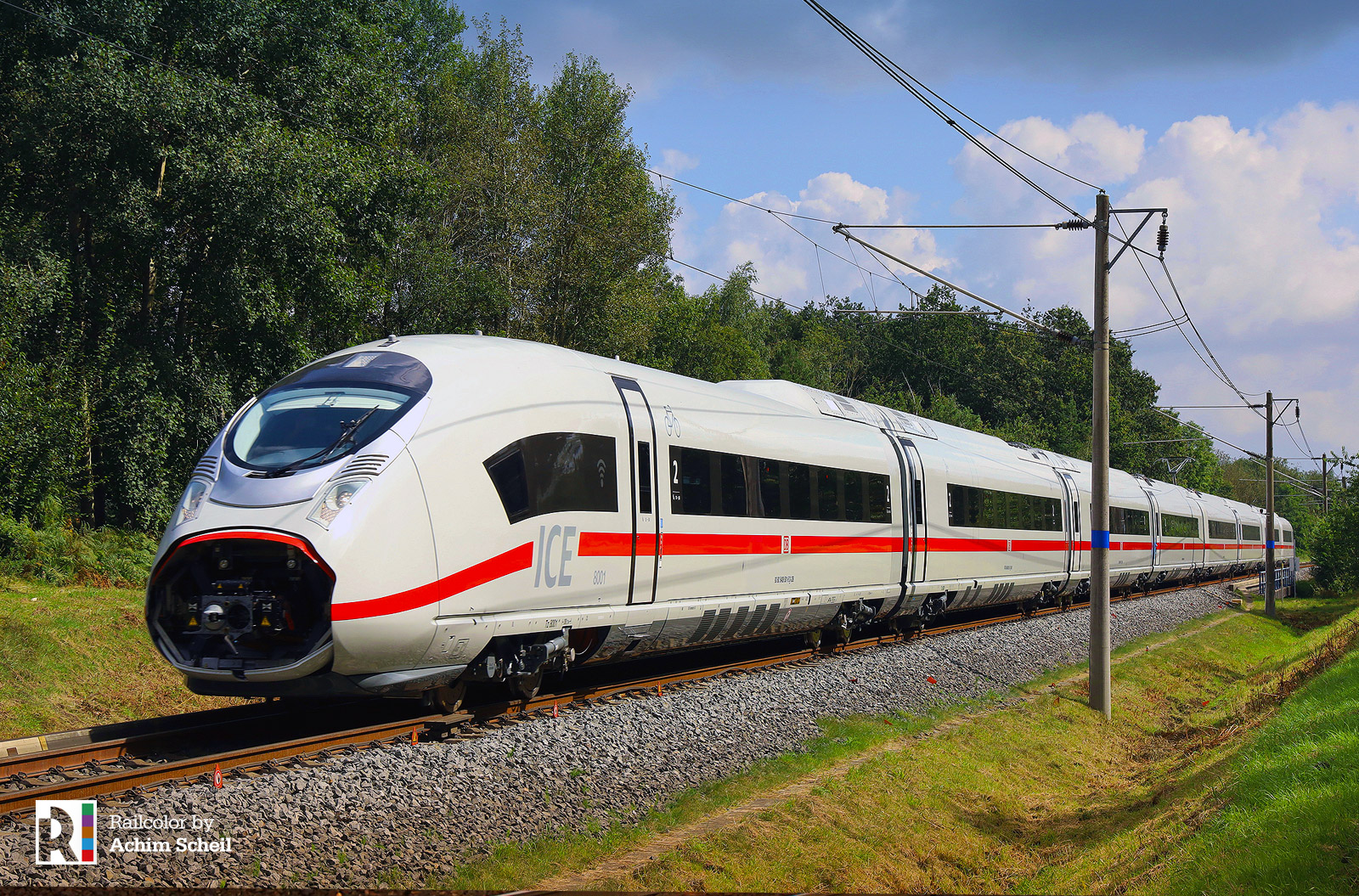 This is the time we see the 8-car "ICEneo" train, only one year after the order was published. Its exterior is similar to that of DB's Baureihe 407.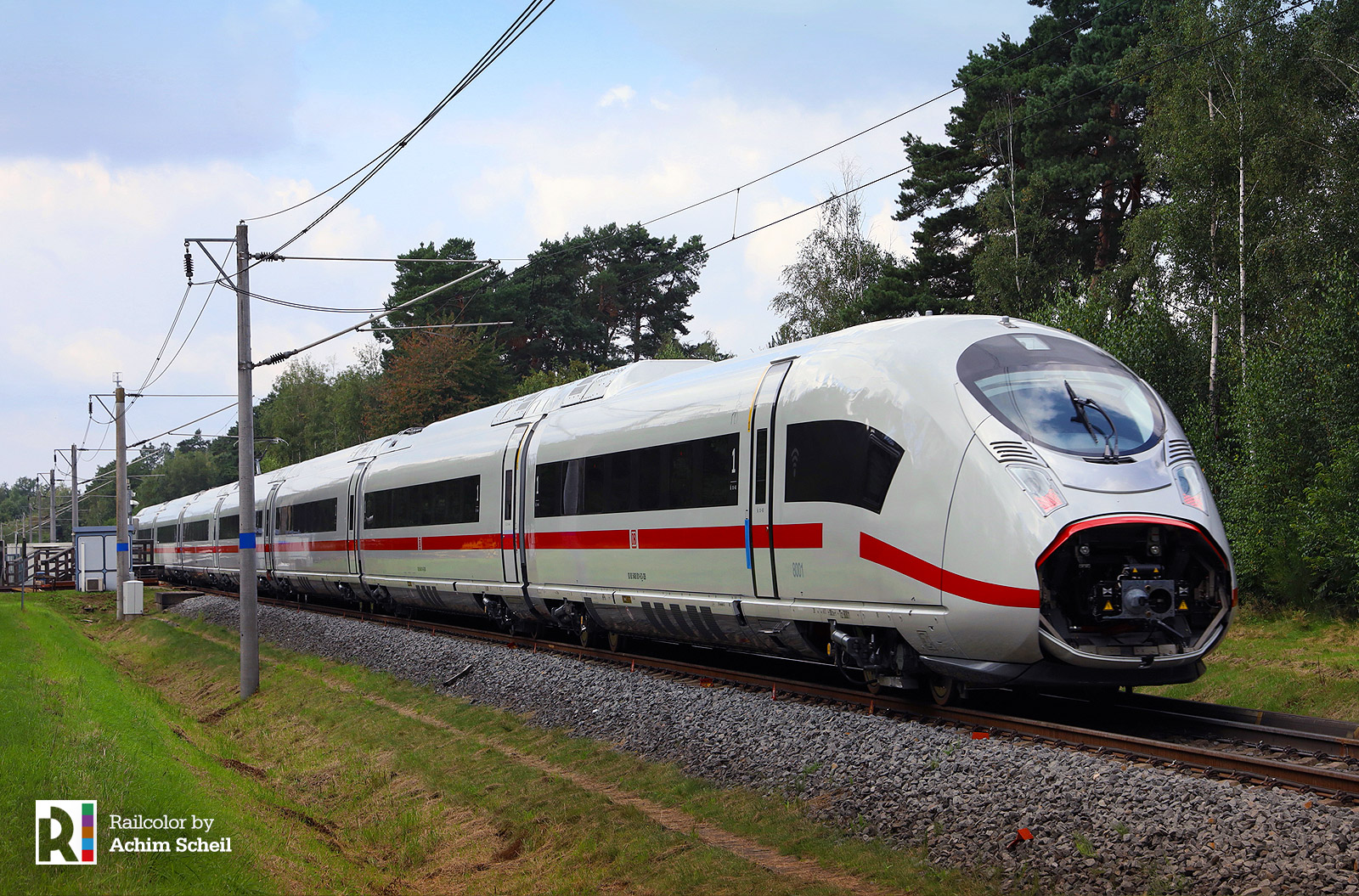 In 2022, the first "408s" should enter service. In 2023, ten ICEneo trains should be ready, a number that will eventually grow up to 30. These very high speed trains (commercial vmax will be 320 km/h) are based on Siemens' Velaro D / series 407 design, yet with updated technology.
[DE / Expert] Playing it safe: DB orders updated Velaro D HST to ensure rapid delivery