A fleet of  150 Stadler FLIRT trains is strengthening its dominant position in Norway. In addition to the existing EMUs, new BEMUs are now arriving. And while VY is busy repainting its red and white fleet into dark green, the EMU arrivals, owned by Norske Tog, are also changing color; The fronts turn blue, and orange is being replaced by pink, the main color of their new operator SJ Norge.
The BEMUs, series BM 76, are being outshopped by Stadler in a anthrazit base color, with orange marking the doors. On the front, the logo of Norske Tog, the state-owned ROSCO in Norway: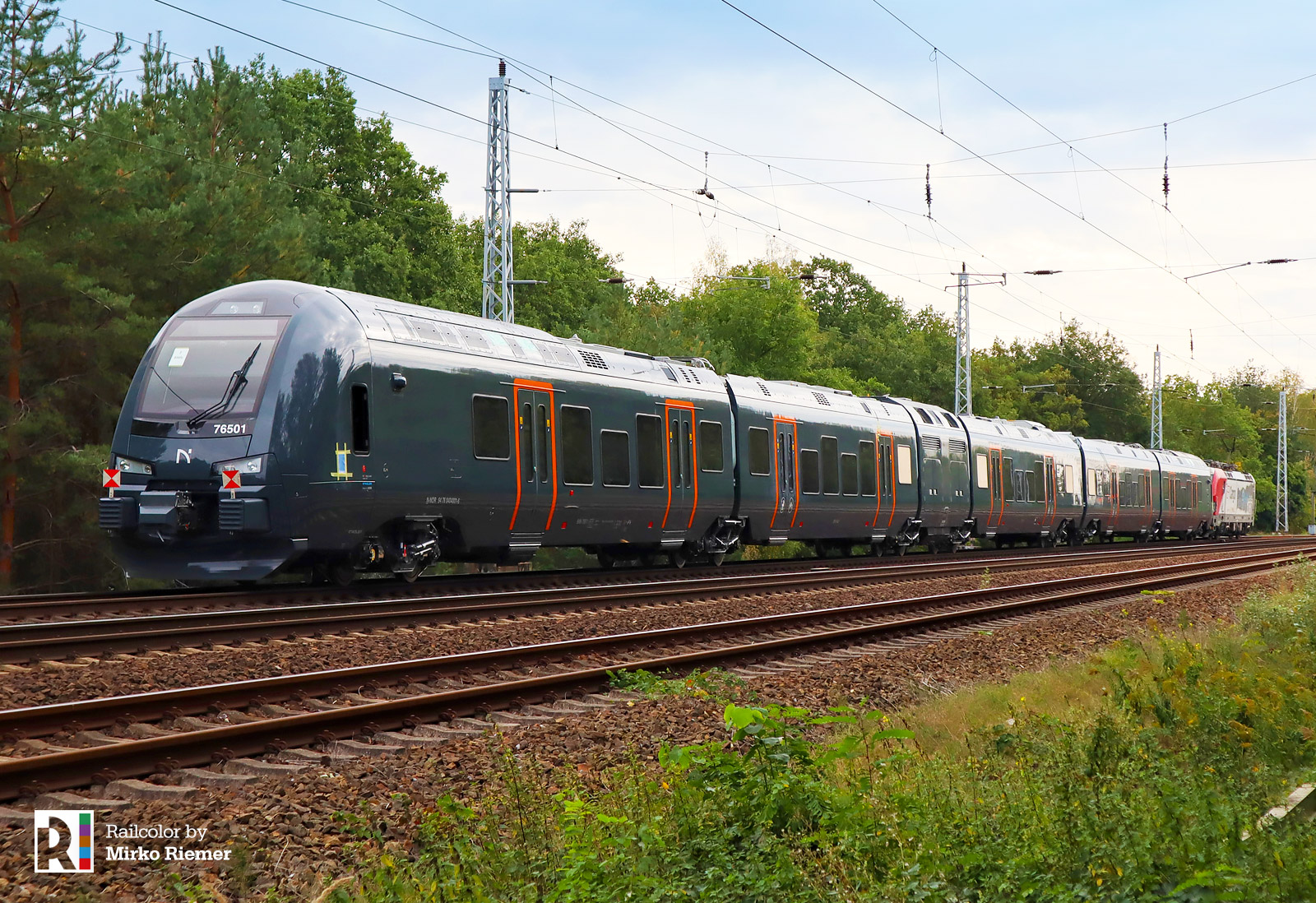 Norway is a good example of how a unified fleet can be anything but boring. With different operators winning passenger lines operation contracts, the fleets are being re-allocated and many trains are currently changing coats.
All FLIRTs in Norway are owned by Norske Tog. Below you see two FLIRT EMUs operated by Vy, with 74126 in the old, original colors of NSB, and 75122 in Vy design. In the middle the new-comer, a FLIRT BEMU in SJ Norge design: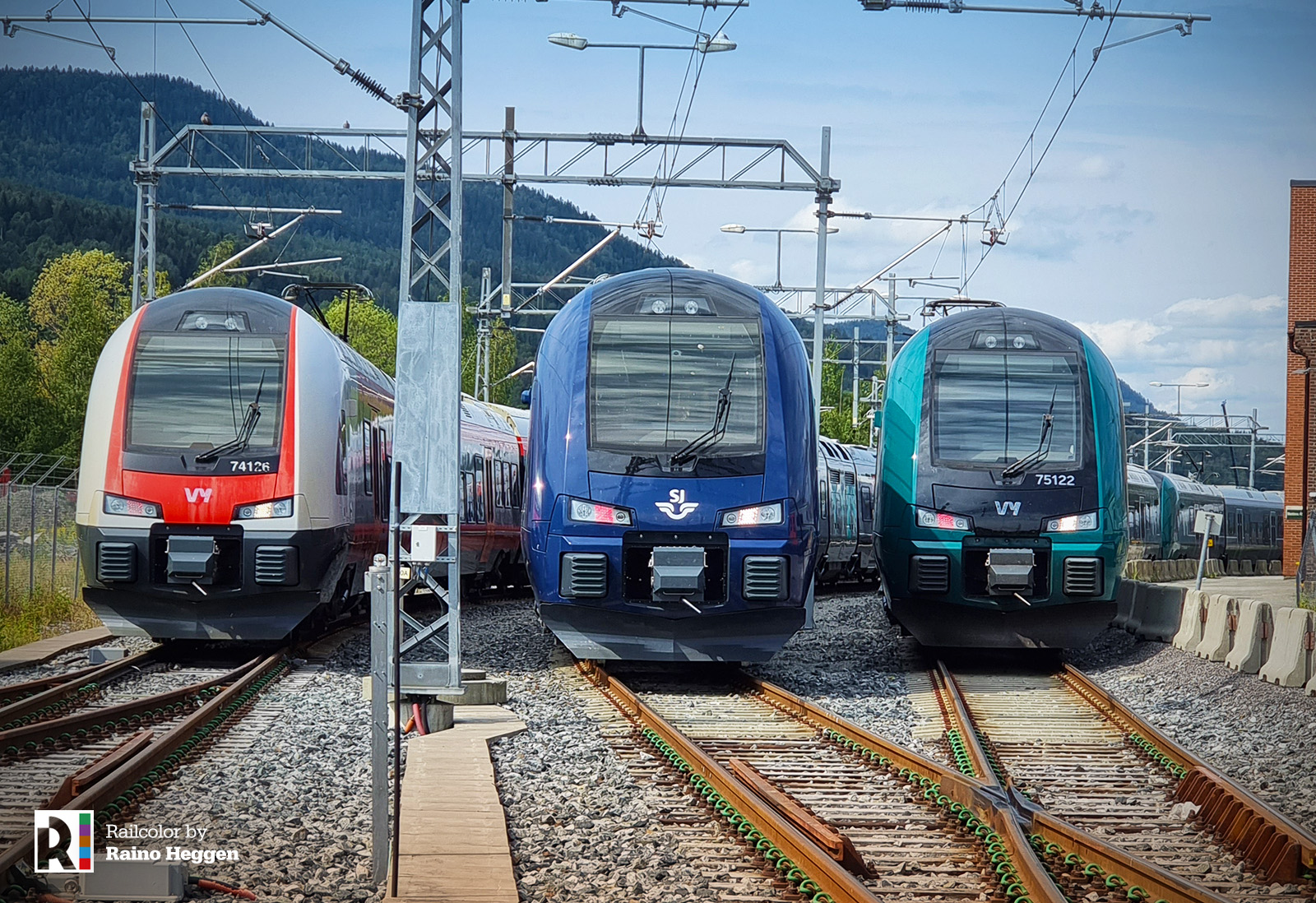 SJ Norge, winning a major operational contract in Norway, is leasing brand new BEMU units from their owner, Norske Tog. While 76005 is the first unit to appear in this livery, at least two more units were spotted in transfer through Norway on their way to the new operator.