Not one, but two of PKP Intercity's ES64U4 locomotives are now sporting the distinctive "And you? What do you see in Krakow" branding across Poland and beyond. We wanted to bring you an "In the picture" update with the two machines and reached out to our  Railcolor Photo Group community on Facebook for help.
It is summer, and with vaccines already a fact, many people prefer to spend their holidays while traveling. If you're visiting Poland, we have a couple of sightseeing suggestions for you. Spoiler alert: they are capable of reaching a top speed of  230 km/h.
EU44-003 and 007 are the two PKP IC EuroSprinters that recently got a special "dragon's eye" styling, referring to Wawel's Dragon – a tourist attraction in Krakow. Let's see them in action with some cross-border EC trains.
EU44-003
Lukasz Piotrowski of Railcolor caught EU44-003 with the "Varsovia" EC train which runs between Berlin and Warsaw on 12.06.2021. The image below was taken in the village of Otusz near Buk (PL):
Incoming from Czechia. The same loco, two days earlier with EC 111 Ostrava – Svinov – Warszawa Wschodnia, seen in Piastów (PL) through the lens of Andrzej Krawaciarz: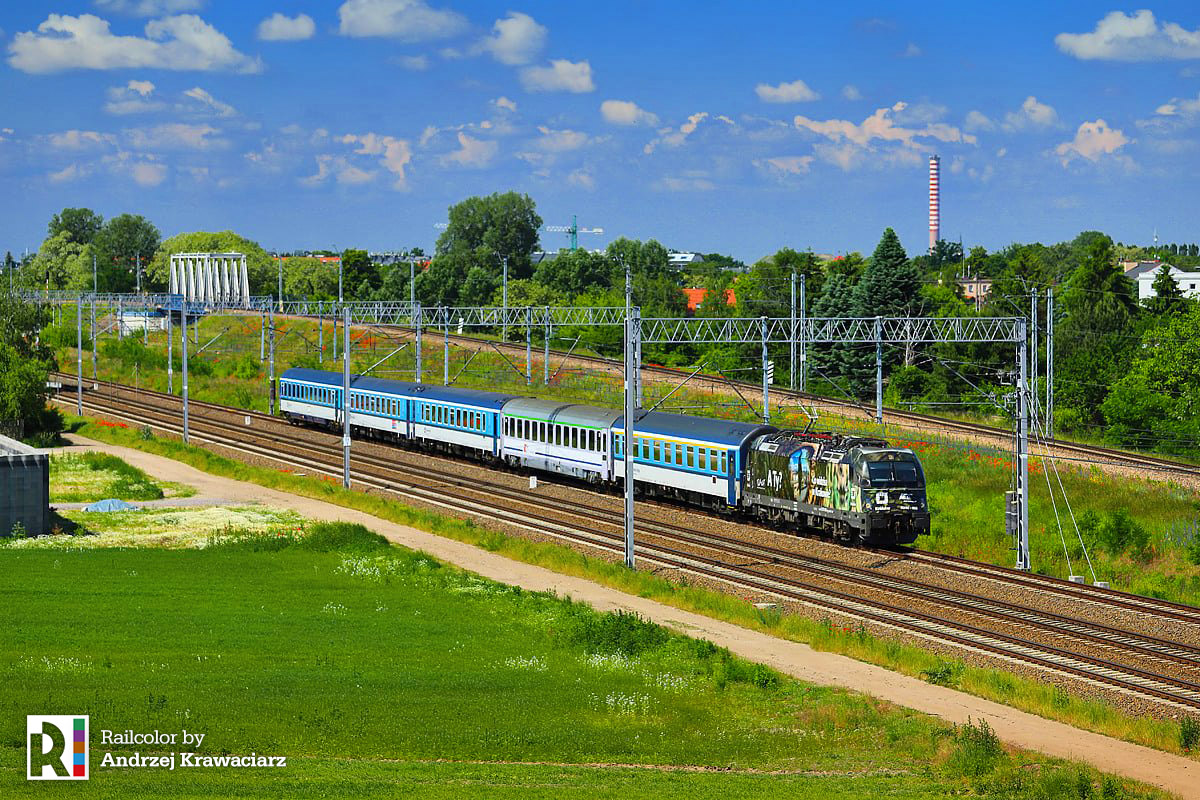 EU44-007
Another one by Lukasz Piotrowski and this time it's raining. EU44-007 is leading  EC "Gedania" from Gdynia to Berlin. Once again caught by Otusz near Buk (PL):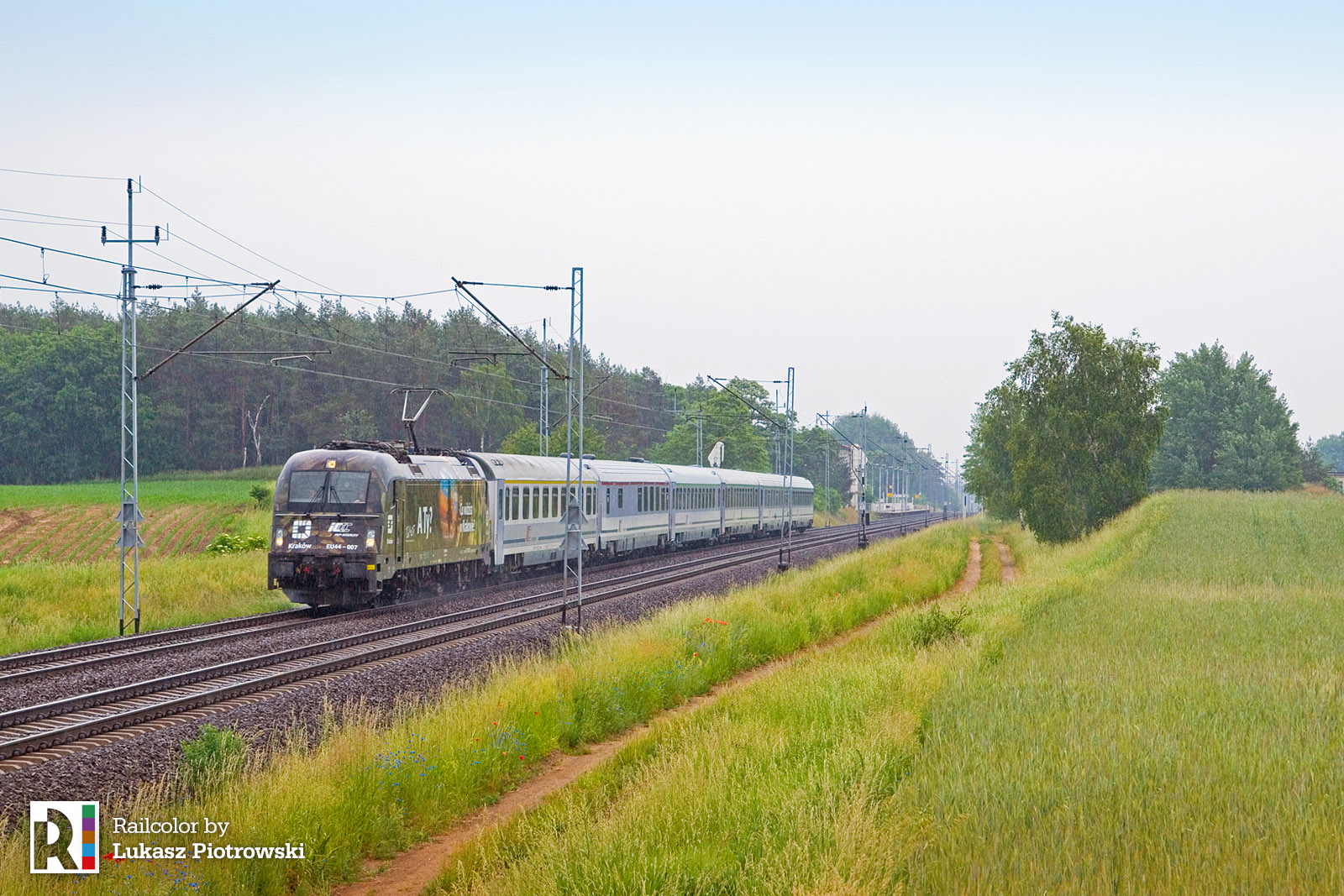 Finally, we have this colorful view, featuring NJ(456) 47011 to Berlin, seen on the line between Koźlice and Rudna Gwizdanów. Enjoy: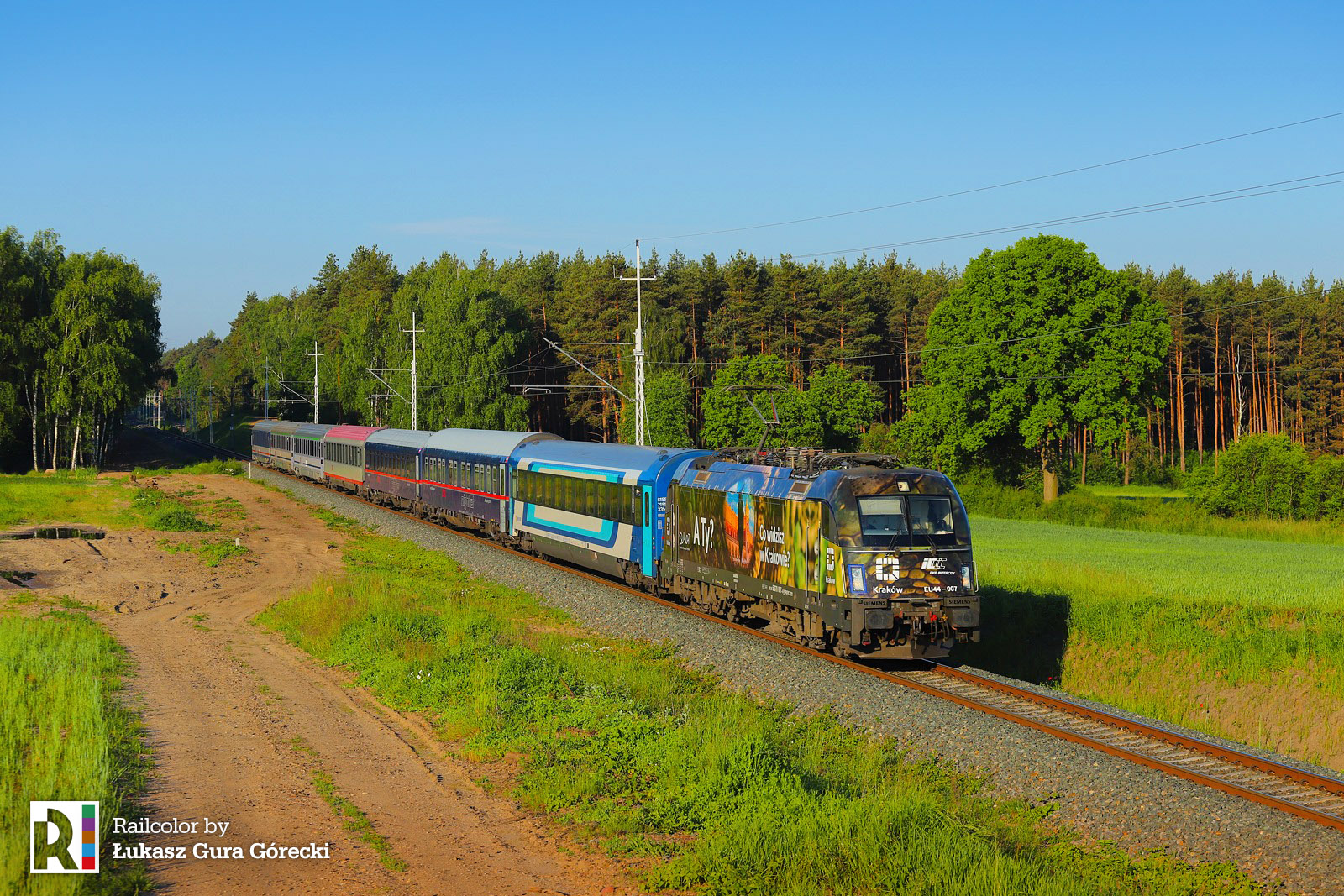 Have pictures or news tips worth sharing yourself? Just head to our submission form by clicking here. And in the meantime why not find out more details about the ES64U4 family of PKP Intercity: