07.06.2021: NS 9528 has entered service. It is the first 4-car VIRMm double-deck EMU in this new livery design, which was officially presented last week. Treinspotter_hoorn and Martijn van 't Woud were able to catch it on camera: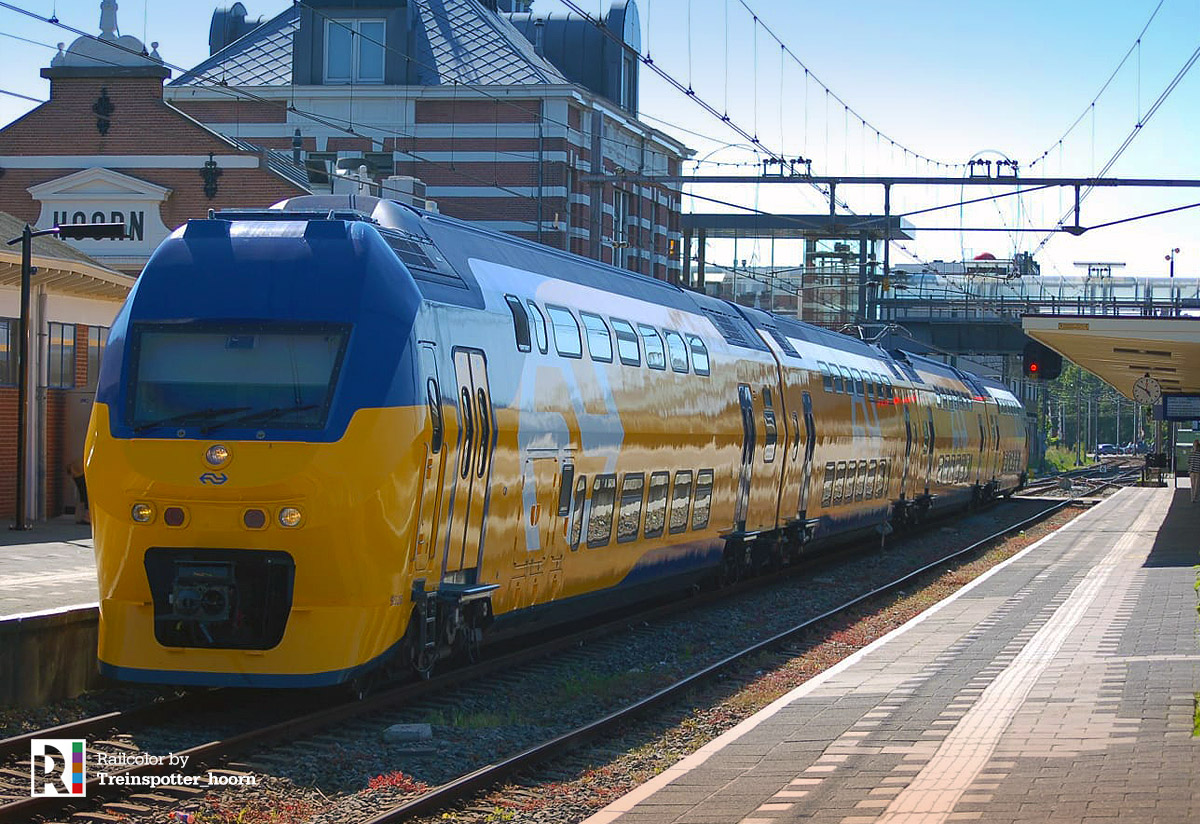 The train attracts quite some attention, as the livery may be a new standard design for NS' intercity rolling stock. The normal (old?) yellow with blue window sections has been the standard since the seventies (!).
The new exterior design is in line with the new NS corporate identity, in which "the flow" the NS logo have been given a prominent place. Studio Dumbar is (again) responsible for the design.
09.06.2021 – New images by Steven Oskam: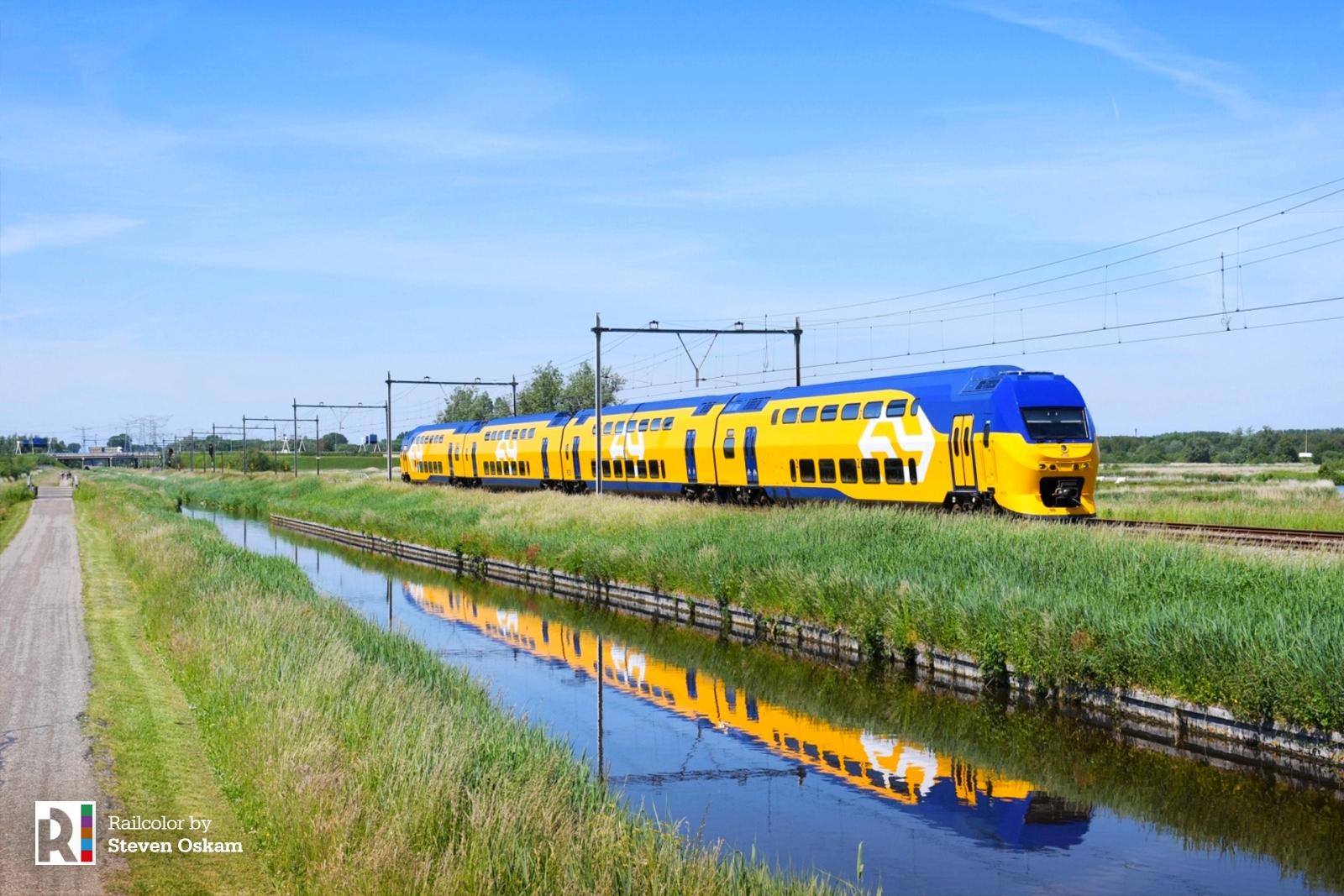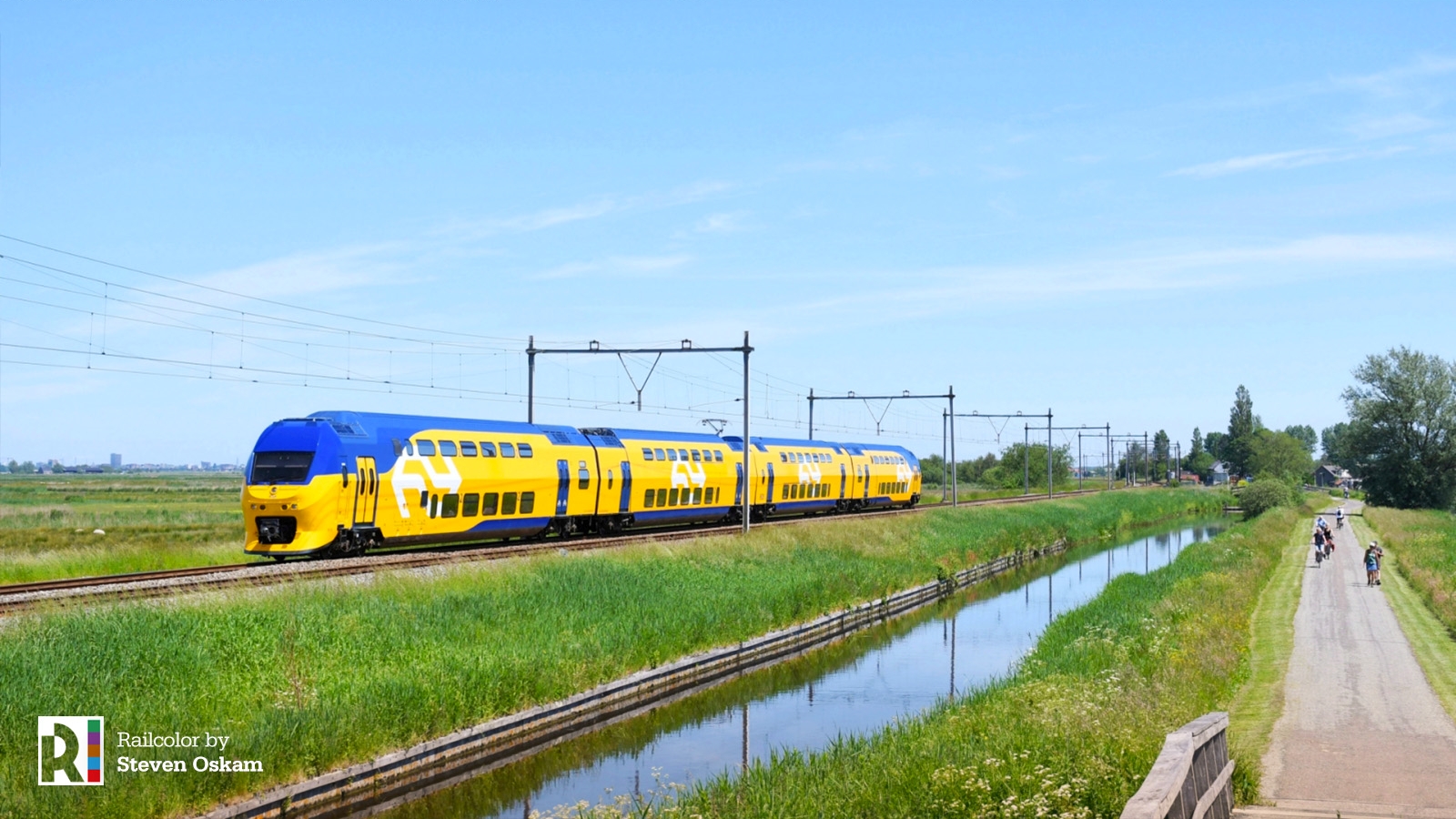 Read more: